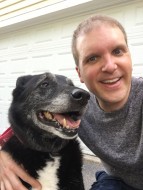 Welcome, we are excited you're here and actively participating in the #AdoptAFosterDog program
If you have any questions about the process or you're finding yourself stuck, just email us at support@doobert.com or simply click the Help/Support button at the bottom right corner of any page within Doobert.
Thank you for what you do for the animals - we are proud to support you!
Welcome to doobert.com
We'd love to have you! Are you looking to sign-up yourself or your organization?