Save animals from your living room.  Yes we're serious!
We know how it is. It's hard to find time to get to your local animal shelter to volunteer. Our lives and schedules are so busy that we just can't seem to carve out time to help save animals.
Well we're here to tell you that you don't even need to leave the warmth and comfort of your favorite Lazy Boy chair in order to volunteer to save more animals.
Here's just 4 of the ways you can get involved while staying comfortable in your home.
1. Animal rescue transport coordinator –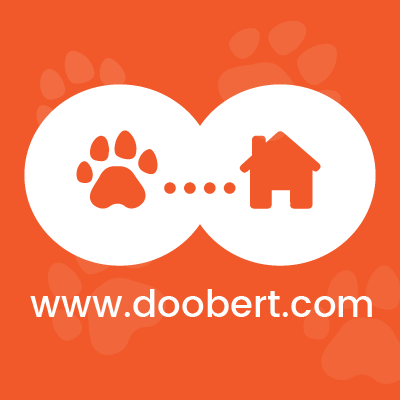 Animal rescue transport is one of those difficult activities to coordinate. Imagine trying to move an animal thousands of miles to get to their adopter using only volunteers to do the driving.
The job of the rescue transport coordinator (called the TC) is to be the logistical coordinator for this freedom ride. They help post the transport needs, coordinate the volunteers signing up and communicate the status to everyone involved.
The best part of the role of the TC is you can literally be anywhere. All you need is access to the internet and a phone and you're good to go. We've even created a TC training program here at Doobert to help you get started.
2. Social media poster –
You say you're an Instagrammer? Are you down with the language like Tweeting and Pinning? Then maybe you can be a social media poster as you help your local animal shelter out.
Most animal shelters have limited staff and even less time. Their focus, after all, is on the care and well-being of the animals. They don't always have time to take great photos and then turn these photos into social media posts to raise awareness of the animals in their care.
As a social media volunteer, you'll be able to help animal shelters across the country by using your mad skills to help them get the word out about their animals. It's easy to get started and Doobert even has a role for you to sign up for so that shelters can find you and reach out to get your help.
3. Animal welfare educator –
Have you ever thought about how you learned about animal rescue? Likely it was from friends and family that explained to you the problems and how volunteers help in saving animals throughout the country and even around the world. So if you're not able to leave your home, you can still help raise awareness and educate your friends, family and even strangers without leaving your house.
When it comes to education, often people think about the long PowerPoints, monotonous professors and classroom style seating. But in today's internet-enabled world, you can educate people in simple ways like blogging, posting and networking about animal rescue and all of the ways they can get involved.
But maybe you're not a writer and the thought of having to learn another social media platform just scares you. Have you ever thought about sharing podcasts with people? Podcasts are a great way to get more people involved in volunteering and saving animals and our friends at the Animal Rescue Professionals Association have a podcast specifically focused on this. Their podcast, Professionals in Animal Rescue, raises awareness and educates people on how they can get involved in animal rescue by sharing the stories and roles that people across the country and around the world play in helping animals.
Whether you generate your own content, or share podcasts, blogs and materials from other organizations, you can volunteer from home by sharing knowledge and educating people.
4. Animal foster –
Finally, one of the easiest ways for you to help animals and volunteer is by being an animal foster. There's no need to go anywhere when the focus of your volunteering is right in your home with you.
Animal shelters need foster homes to help them with overnights, weekend getaways and longer-term situations. There's no pressure and no commitment required since you don't have to leave your house to do it.
The most common thing people say for why they aren't fostering is they are afraid they will want to adopt all of the animals. If this is your concern as well, just remember that your role and job is to be the advocate, not the adopter. You need to be looking out for the well-being of the animal and helping them to communicate their needs to potential adopters. They can't voice their needs, wants and desires so you have to be their voice, their advocate and their trusted advisor to find them the right fit.
Volunteering to help animals isn't something relegated only to your local animal shelter.
There are lots of ways for you to help even while you remain at home.
So get involved today!