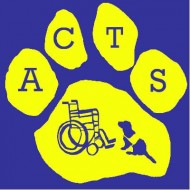 Thank you for volunteering as an Assistance Dogs International (ADI)-Doobert Transport Volunteer for our trial joint effort. ADI programs are working as a united team across the United States and Canada (International travel is currently on hold) to safely transport assistance dogs throughout the two countries with the help of Doobert's amazing platform and technology.

ADI

is a coalition of nonprofit organizations that train and place Assistance Dogs with individuals with disabilities to improve their quality of life with greater independence.

ADI

Standards have become the benchmarks to measure excellence in the Assistance Dog industry. Assistance Dog users trust their lives and safety to their dogs so everything related to the training of both the dogs and people must meet extraordinary criteria.

ADI

accredits programs that provide (service and guide dogs) and those accredited programs have access to this unique transportation service.

As a

Doobert

volunteer, you will receive transport requests based on the radius you enter. Some requests will be from outside agencies/shelters/rescues/fosters not associated with

ADI

programs and you are welcome to ignore those requests. The

ADI

requests will be clearly labelled.

Training on how to navigate the website will be provided. Your local program will be your main contact. Doobert staff can help with technical support as needed and FAQ's will be provided as well.

We truly appreciate your interest in helping ADI member organizations transport their dogs and puppies, and look forward to working with you!
Welcome to doobert.com
We'd love to have you! To sign up as an individual click the button below.