Advertise your animals in one go!
After filling out a foster request, you can promote your animals on social media and to Doobert volunteers in just one click!
Yep, it's that simple! Follow these step-by-by instructions and start creating foster requests today!
Step 1: Go to your organization dashboard.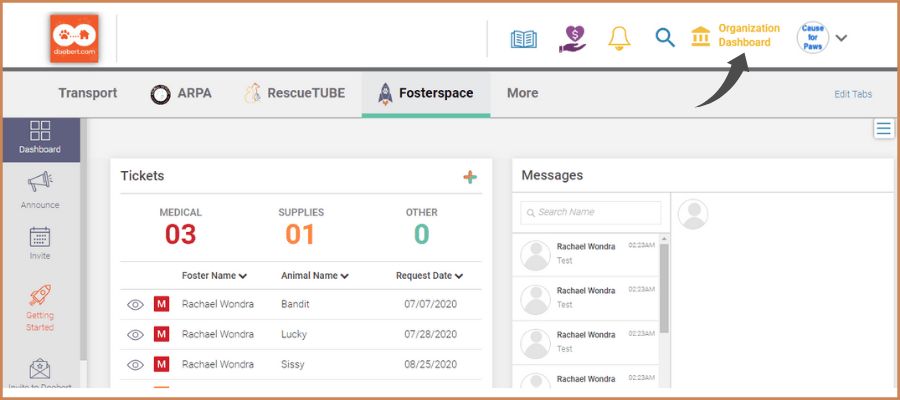 Step 2: Click on the FosterSpace tab.
Step 3: Create a New Foster Request.
Go to RECRUIT FOSTERS Quadrant and click on the plus icon to create your first foster request.
Step 4: Link your social media accounts.
After clicking on the plus icon, a pop-up will notify you that you haven't linked any of your social media accounts yet. Click CONNECT to link your social media accounts and automatically post animals when you publish your foster requests.
Step 5: Fill-in the foster request form.
After linking your social media accounts, you can proceed to creating a foster request.
If the animal is already listed on Doobert, you can click on the drop-down menu and select them from the list or search them by name.

If the animal isn't listed on Doobert, you can manually fill out the necessary information.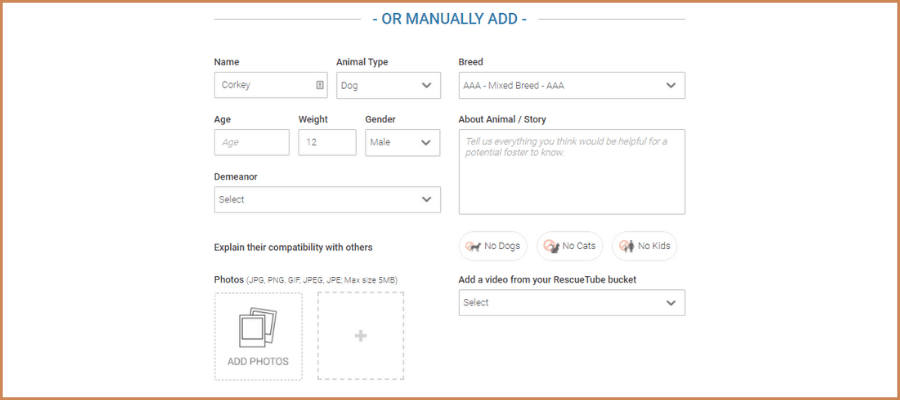 You may also import an animal profile you've already created on a different platform by going to the Organization Account Settings page and selecting from the list of available platforms.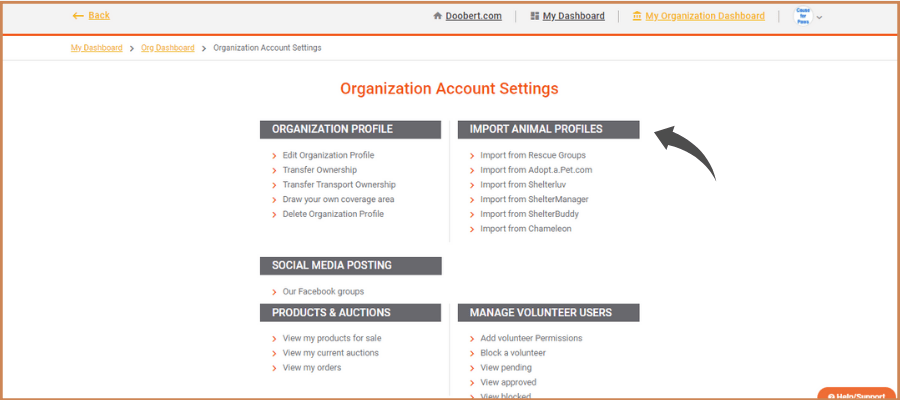 Next, add photos of the animal. You can also add videos using RescueTUBE. (Learn more about it here.)
Lastly, type in any question/s you would like for foster applicants to answer (e.g. are you comfortable with administering medication?, do you have a fenced backyard?, etc.). Click the plus icon to add more questions.

After that, you're ready to hit Publish and promote the animal on your social media accounts and to Doobert volunteers.