Sick of manually keeping track of fosters, animals, and appointments?
With FosterSpace, you don't have to! You'll have everything you need to manage your foster program efficiently and with convenience in one easy-to-use platform!
Follow these step-by-step instructions to start managing your fosters through FosterSpace like a pro!​
Viewing Foster Information
Step 1: Go to the Current Fosters quadrant.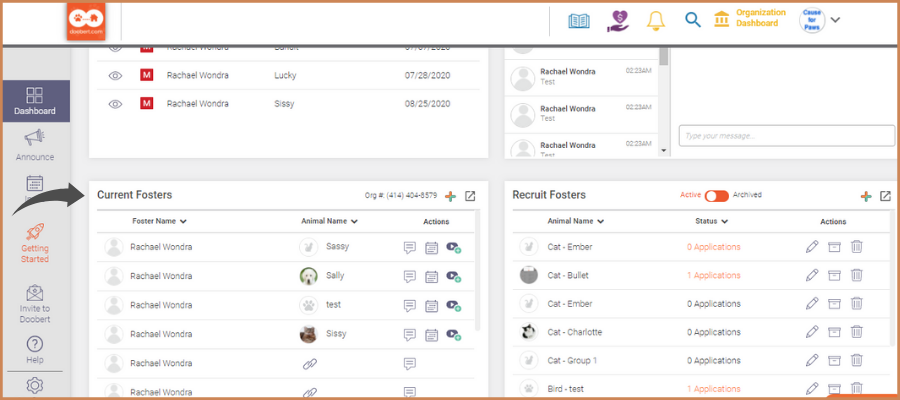 Click on a current foster's name to view their foster profile.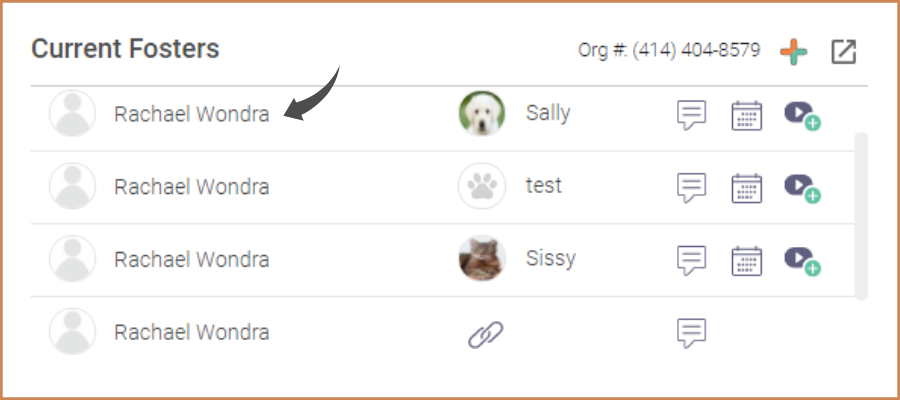 Along with their foster profile, you'll see their email and verified mobile number.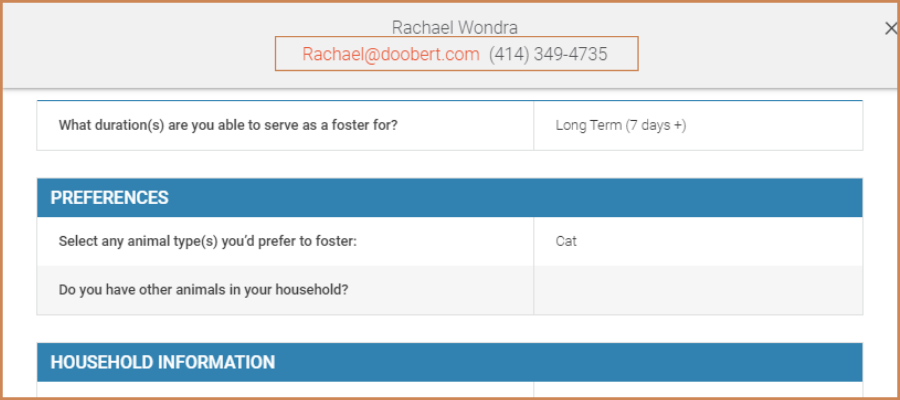 Contacting Current Fosters
Step 1: Go to the Current Fosters quadrant.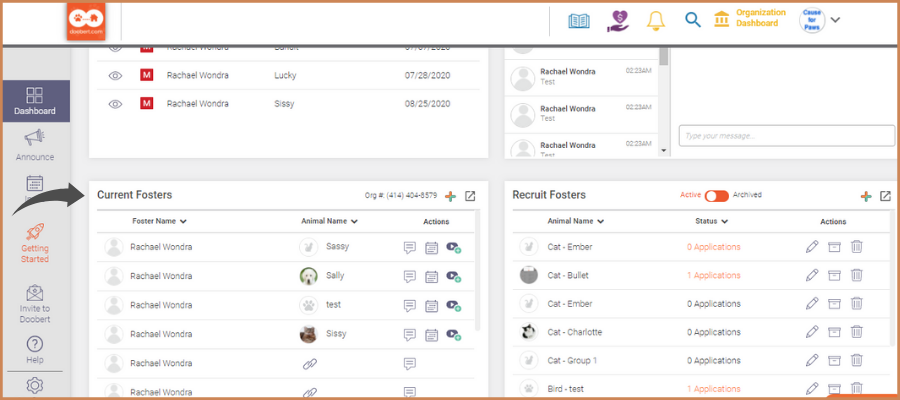 Step 2: To contact a foster via text, click on the message icon.
You'll only be able to message fosters with verified mobile numbers. If you don't see a message icon in the Actions tab for that foster, that means they don't have a verified mobile number and you won't be able to send them a text message.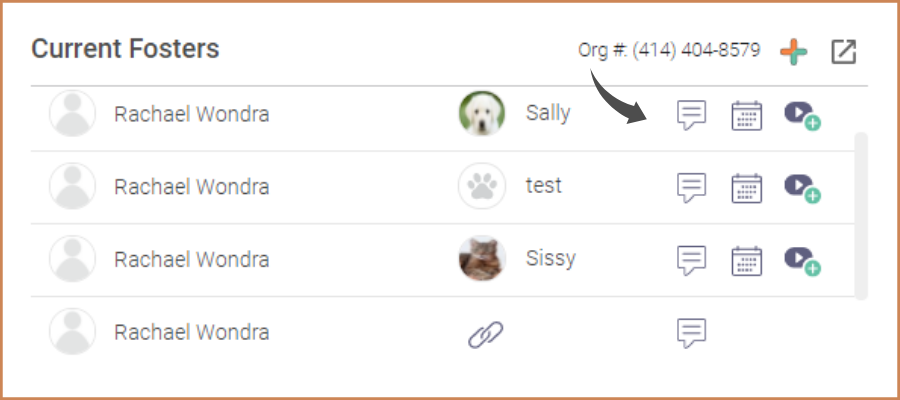 Creating a Calendar Invite
Step 1: Click on the calendar icon.
Step 2: Click New.
After clicking on the calendar icon, the calendar for that specific animal will pop-up. You can create a new calendar invite by clicking on New on the upper right-hand corner.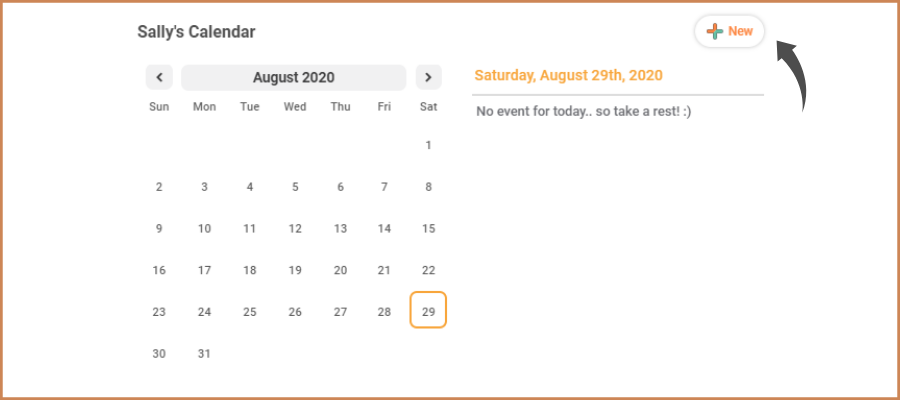 Step 3: Fill out the invite and click Create.
Adding a New Foster
Step 1: Click on the plus icon. 
Step 2: Add a foster.
You can search for fosters through Doobert's database.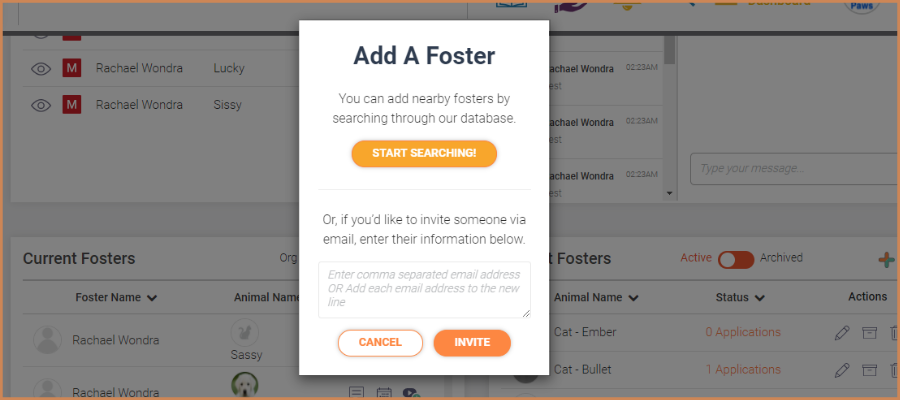 Or manually invite a foster by entering their name and email address.