Did you know that you have your own e-commerce store on Doobert? Yep, you can sell your own products there and even purchase items from other organizations.
Our goal with this is to help animal welfare organizations like you raise extra funds. People can easily visit your store and purchase your items as a way of showing their support for the great work that you do.
So how does it work exactly? It's actually pretty simple. All you have to do is add your items to the Doobert Rescue Store and everything will automatically be organized for you.
Your products, orders, and auctions will all be in one place. And with just a few clicks, you'll be able to monitor the status of your listings.
What about product inventory and payments? Of course, we didn't forget about those!
Stock availability will be clearly indicated to buyers and payments made for your products will be sent directly to your PayPal account using your PayPal email address.
Ready to learn more? Follow the steps below to find out everything you need to know to get your e-commerce store up and running!
How to Add Products to the Doobert Rescue Store
Step 1: Go to the More tab and Shortcuts.
On your Organization Dashboard, click on the More tab then click Shortcuts.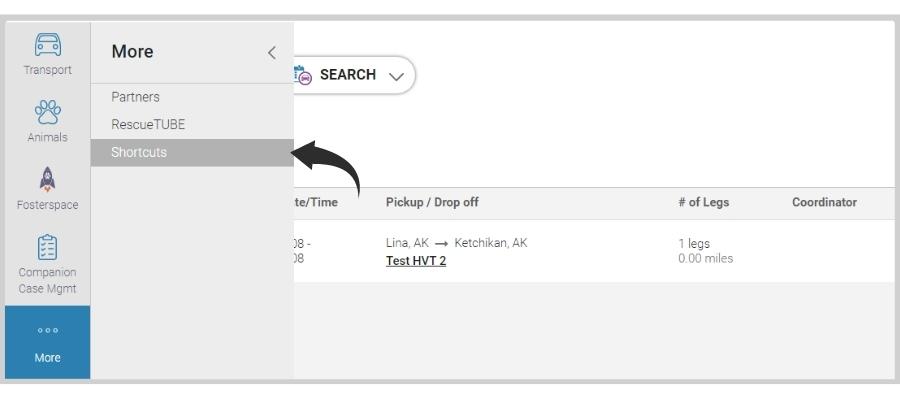 Step 2: Click on the plus sign beside Rescue Store.
Step 3: Select Add Product
Step 4: Enter the product details
Provide the product name, description, price, and images.
Make sure to select a category for the product.
For affiliate products, check the box beside Affiliate Product to enter the product URL.
Step 5: Click Save Product
After that, click Save Product and your item will be added to the Rescue Store.
How to View Your Products
Step 1: Click View Orders
Step 2: Click Products
Naturally, you'll be directed to the page dedicated to product orders, so you must click on the Products button.
After that, you'll see a list of all the products you've added to the Rescue Store.
If you want to edit the information you entered on any of your products, simply click the pen icon.
How to Add Your Paypal Email Info
Step 1: Click Edit Paypal Email
You'll be taken to your organization account profile where you'll be able to change or add your PayPal Email.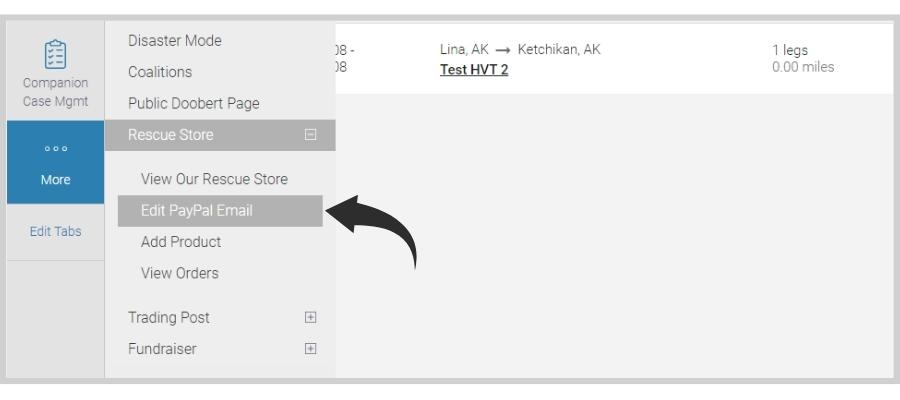 Step 2: Enter your PayPal Email
We'll use this email address to send the payments directly to your PayPal account.
Step 3: Click Update
How to Navigate Through the Rescue Store
Searching for Items
When searching for items, you can click on a specific category and browse through the results.
Or if you have something specific in mind, you can simply type it in the search bar.
You can also click on the Products & Auctions button to view ongoing auctions.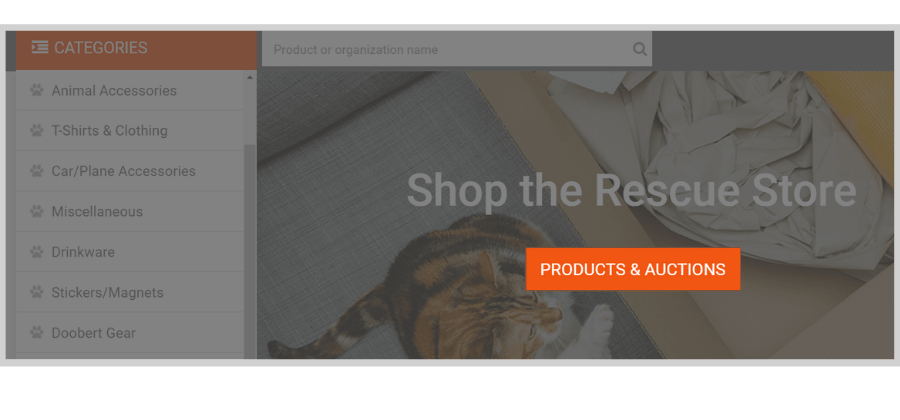 Newly added items are displayed at the bottom of the main Rescue Store page.
Filtering Search Results
Depending on what you're looking for, you can filter items by product type or product category.
To show all products that are for sale, select General Products.

If you only want to view auctions, then you can check the box for Auction Products.

But you can also check the boxes for both product types.

As for filtering products by category, you're free to select just one or multiple, if you want to browse through products in different categories.
Viewing Product Information
To see more information on a certain product, just click the View button.
You'll be able to read the full product description and see more photos of the product.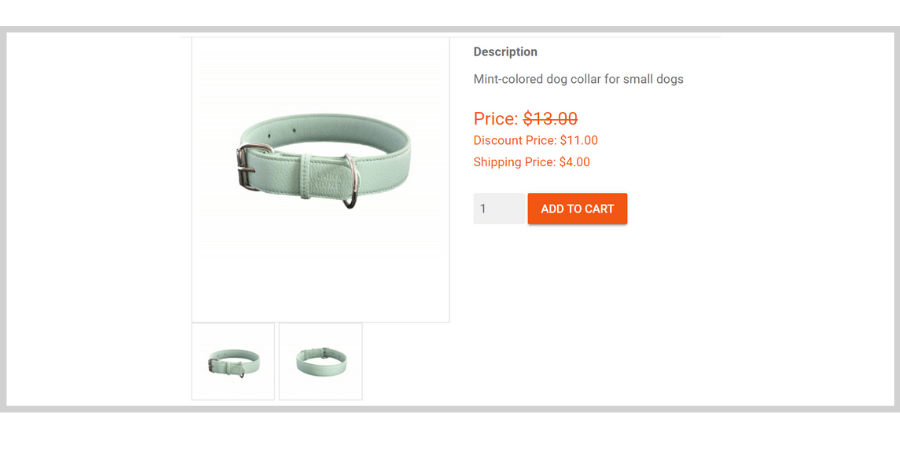 Buying a Product
If you're interested in purchasing the product,  just click View, then Add to Cart.
You'll see a subtotal of all the products you added to your cart on the right-hand side.
Once you're ready to head to check out, go ahead and click View Cart then Proceed to Checkout.
So what do you think? Are you ready to start adding your own products to the Rescue Store? We hope so! We're excited to see what awesome goodies your organization will offer!
Want more info about the Doobert eCommerce Store? Check out this quick video from Chris Roy, the founder of Doobert himself!