When I imagined the original concept of Doobert four years ago, I never would have dreamed that it would have brought together so many passionate animal lovers and enabled the saving of thousands of innocent lives.  It started as a concept…an app really that would make my own person animal rescue relay transport flights much more efficient by organizing who I was flying for, where they were going to, who the passengers were, and what day the flight was taking place.  Even when Doobert.com initially launched in May of 2014, I had no idea as to the enormous impact it would have on not only the animals, but me personally.  I've been connected with and supported by so many passionate people in the last two years and it has inspired me to do even more to enable this group of animal rescue professionals with desperately needed technology solutions.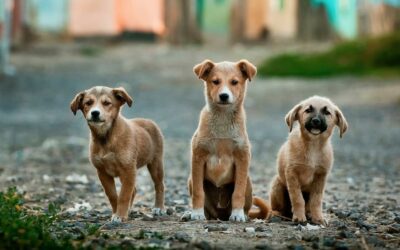 I originally designed Doobert to be a transport coordinator's dream tool but it has continued to evolve and grow and morph into an online community of professional animal rescuers from all walks of life including drivers, pilots, photographers, foster homes and all of their awesome counterparts at animal shelters, animal rescues and all sorts of animal related organizations.  So as I look back on what Doobert has grown to become, and I look forward to what it is destined for, I am humbled by the power a single farm cat can harness to bring about a revolution.
As you know we place a lot of emphasis on keeping Doobert.com safe for the animals and we have built verification steps in for both the volunteers and the organizations.  We use a variety of sources and online media to check and do our part to make sure we keep the platform safe.  We research individuals on social media like Facebook and Twitter, and LinkedIn and similarly, we verify organizations to ensure their legitimacy and dedication to animal welfare.
One of the things I've learned as a one-man business is the importance of relying on talented freelancers to help me grow the platform at a reasonable cost while maximizing the professionalism and experience that they can bring.  Like all of our awesome volunteers, these freelancers are dedicated to helping us save more animals together and I am proud to consider them a part of my business.
So thank you to all of you for what you do for the animals.  I am proud and humbled to support you.