Your community can now support you by shopping on Doobert!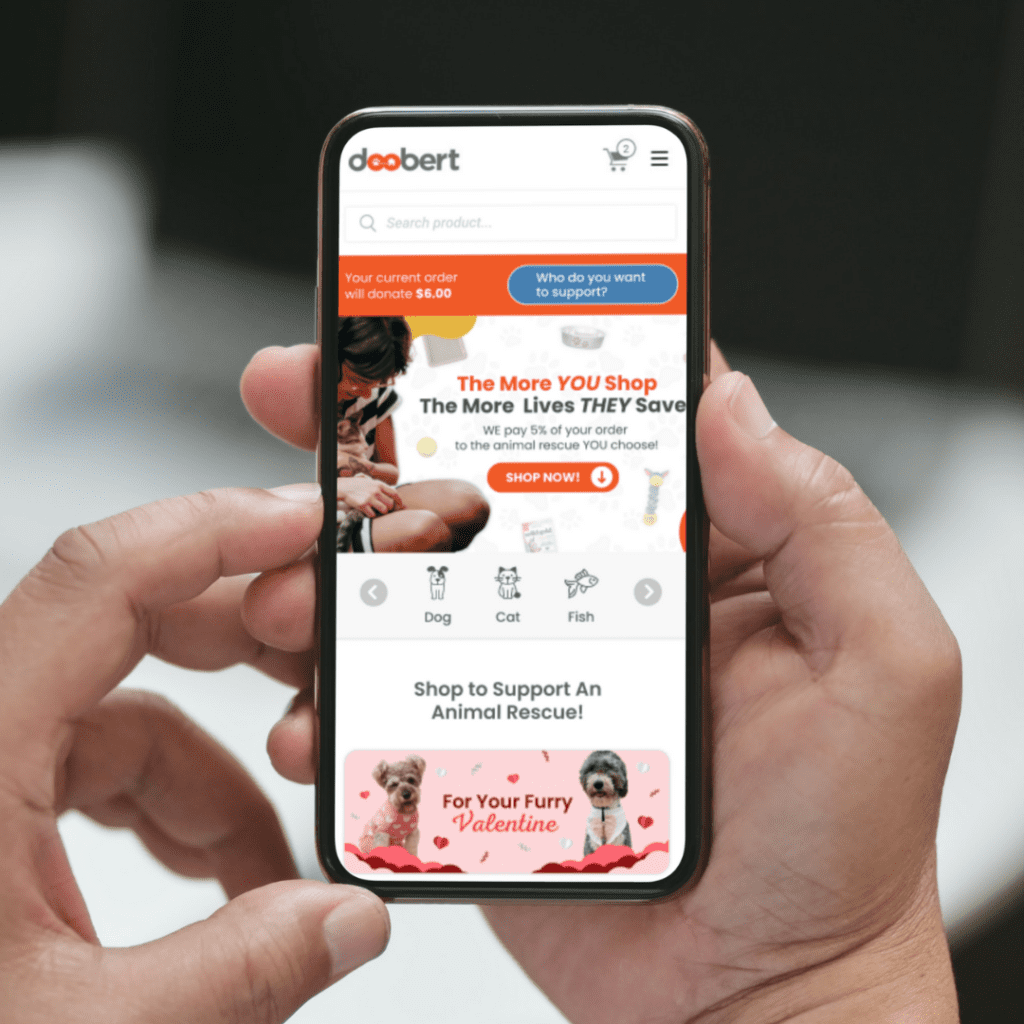 Step 3: Invite your community to support you!
Frequently Asked Questions
Doobert Forward is a revolutionary, new online store where pet parents can shop for pet products, and Doobert will pay 5% of their order to the animal rescue or shelter they choose. That's 1,000x more than Amazon Smile, and we have the same products you find elsewhere at competitive prices.
It's simple. Shoppers simply go to www.doobert.com and click on the 'Shop' button to get started.
They order products like they usually do, and upon check out, the system will prompt them to choose an organization to support. Once their order ships, Doobert will pay the organization 5% of their order total (not including taxes and shipping, etc.) via a direct PayPal transaction.
What organizations can be supported?
Any Doobert-approved organization is immediately eligible for receiving the pay-it-forward donation. We are proud to support more than 5,000+ organizations across the country helping animals, and shoppers can search for an organization to support by location or zip code.
Can shoppers change which organization they support?
Of course. For every order, shoppers can choose which organization they want to receive 5% of their order. This way, they can support multiple organizations in their community regularly.
Does an organization have to be a small animal-type rescue?
Nope. Doobert supports organizations of all types that help animals. Here are just a few categories of organizations that are eligible. Don't see one listed? Shoot us a message at help@doobert.com, and we can add them.
How does an organization get listed to be supported?
Do you check the organizations on Doobert?
Yup. We know how important it is to trust the organizations you work with, so we require every organization on Doobert to go through a short application process where we research them, check references, and validate their legitimacy. We even re-verify them annually to ensure nothing has changed.
How and when will we receive the money?
We primarily use PayPal to process transactions so you simply need a PayPal email for us to send you the money designated to you by your community.
You will receive the money in your PayPal account within 24 hours of a customer's order shipping.
Start Earning More Money for Your Organization!