1. Enter your Rescue Groups group ID
In order for Doobert to import your animal profiles,
you'll need to provide your 4 digit Rescue Groups ID number.
You can find this by logging into your Rescue Groups account.
2. Select Animals to upload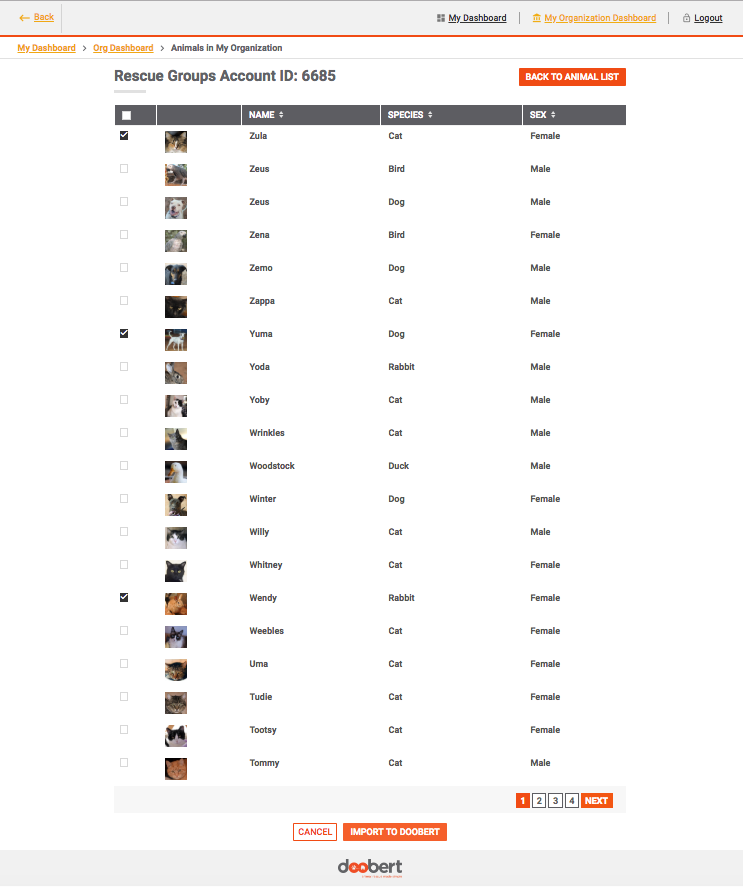 Check the boxes next to the animal profiles that you want to import from your Rescue Groups account. If you don't see the one you want, make sure your profiles are set to PUBLIC on the Rescue Groups side. Doobert can only import animal profiles from Public Profiles in Rescue Groups.
3. Receive confirmation that profiles are imported

View your animal profiles in Doobert