"How it is that animals understand things I do not know, but it is certain that they do understand. Perhaps there is a language which is not made of words and everything in the world understands it. Perhaps there is a soul hidden in everything and it can always speak, without even making a sound, to another soul." ― Frances Hodgson Burnett
I've written in the past about the scientists who study the human and animal bond which is an interesting area of academia; all about loving animals.  Like you, I've heard many people (myself included) say that "I like animals more than people."  Well believe or not some scientists decided to study and prove out this theory and you're right!
Check out this post by Melanie Curtin which summarizes the research just released:  Do You Like Dogs More Than People? Science Backs You Up
The truth is that if you read any of the articles from the last few years you will see how humans are focusing more time, care, and money on their animal companions.  Maybe it is because we have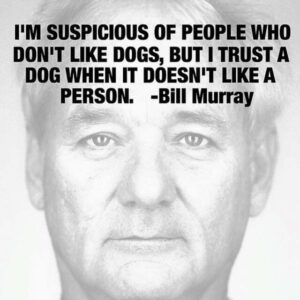 evolved and recognize the importance of care for animals or maybe it's because in North America, our other basic needs are already fulfilled therefore allowing us to spend our resources on our animal companion friends.  Regardless of the cause, people have a higher expectation of how animals should be treated and our laws and pocketbooks are proof of that.
Now think about the role you play as an animal rescuer.  You are on the front lines and are the ones that are helping to bring the voice to the animals.  You are in the unique and sometimes unenviable position of having to advocate on behalf of the animals.  And if your friends are like mine, you are the first one they call when there is an animal in need or when they hear a story about an animal rescue.
This is an important responsibility as you are the face of animal rescue.  How you act and treat the humans that are interested in finding their forever animal companion can have a dramatic effect on the animal rescue movement both here in North America and around the world.  Are you a crazy, judgemental, rude, condescending advocate who believe nobody else is good enough to bond with the animals in your care, or are you a kind, compassionate, understanding, yet protective caretaker who recognizes the importance of the role that you play in helping humans fulfill their need for animals and vice versa?
Yes you may like dogs more than humans, but you need humans to help save dogs and other animals.
Don't burn a bridge that you can use to help us all.