It's October, which means it's finally time to celebrate everyone's favorite scary holiday! Additionally, this month is chock-full of animal holidays to enjoy as well before you break out the candy and costumes! Take a sneak peek at the featured holidays below and find some ways to celebrate one if not all of them!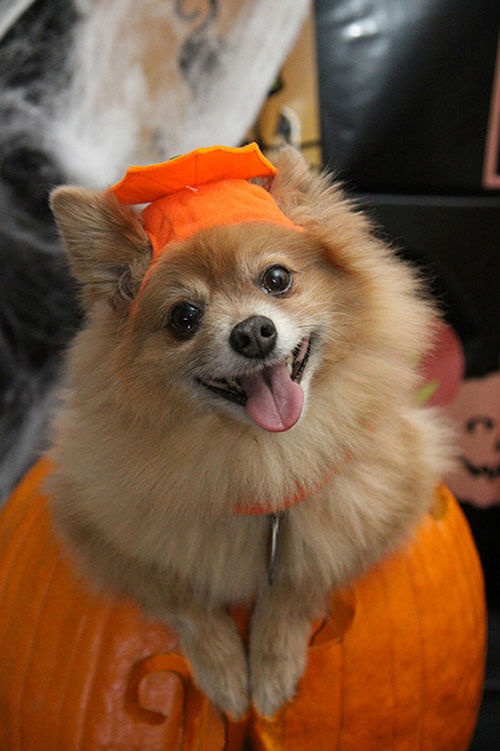 ---
Adopt-a-Shelter Dog Month (ASPCA) and Adopt-A-Dog Month (American Humane Association)
The holiday names are different but the goal is the same! There are a million and one good reasons to adopt a dog, such as saving a life and gaining a life-long friend, and we hope you'll consider giving a rescue dog a forever home! Shelters are a great place to find dogs of all colors, shapes, and sizes, as well as different personalities to choose from! Find adoptable dogs in your area: http://www.aspca.org/nyc/aspca-adoption-center/adoptable-dogs.
---
National Animal Safety and Protection Month
This holiday was created with the intention of promoting safe handling and caring of both domestic and wild animals. It is very important that animals are treated with respect and kindness, and that we learn the proper ways to care for them.
Be aware of your household pet's needs! Make sure they are micro-chipped and have ID tags, and make sure your home is pet proof and dangerous materials are stored away properly.  As we begin to enter the holiday season, the link provided will give you tips for how to create a safe environment for pets while there are large gatherings, food, and decorations all around the house. It is never too soon to be prepared! http://www.fredthepreparednessdog.org/animal_safety.htm
---
National Pet Wellness Month
This holiday is aimed at educating owners about the importance of regular checkups and disease prevention. It is not just enough to take your pet to the vet when it is sick, and you can help them live longer, healthier lives by making annual visits.  Here are some tips that you can follow from The Humane Society Veterinary Medical Association to ensure the best health of your pet:
Annual Exams: Annual exams are a great opportunity to check on the overall health and well being of your pet, and allow you to make any necessary changes in your pet's daily routine and care.
Weight Management: Consult your veterinarian about the right diet and exercise regimen for your pet.  An overweight animal can lead to many health problems so it is important to take control.
Dental Care: Unchecked, dental disease can lead to kidney problems or nutritional issues if your pet cannot adequately chew and digest their food. Make sure that your pet's mouth and teeth are checked regularly.
Senior Pets: As animals age, their dietary requirements and their ability to digest certain foods changes. Be informed about what your pet needs based on their stage in life!
---
National Pit Bull Awareness Month
Pit Bulls are beautiful, misunderstood dogs that make great, loving companions. However, when trained incorrectly, they get a bad reputation and an unfavorable stigma attached to them. This month is all about bringing light to this special breed and all of the positive qualities that they possess. Pit Bulls already have a day designated to their breed, but they are so special that they now have an entire month! The holiday is designed to educate the public and to change negative perceptions and stereotypes. How much do you really know about the breed and its stereotypes? Take this quiz and find out! https://www.thedodo.com/pit-bull-quiz-1154438580.html