April is Prevention of Cruelty to Animals month. Many people dedicated all year to bringing awareness to this issue, but this month is the official month for Prevention of Cruelty to Animals according to the ASPCA. This month is meant to bring awareness to issues that animals face. Here are a few ways from the ASPCA that you can get involved to help make a difference all year, not just this month.
Start a Fundraising Campaign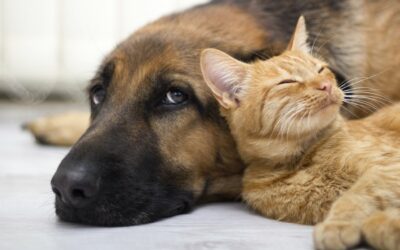 Create a fundraiser with your local shelter or local rescues and share it with your friends and family. Whether you donate your birthday, honor the memory of a beloved pet or decide to run a 5k with the money you raise can make a big difference for animals in need nationwide.
Commemorate Dog Fighting Awareness
Tuesday, April 8, marks our second annual National Dog Fighting Awareness Day. The ASPCA designated this day to advance the conversation about dog fighting and to encourage animal-lovers across the country to take action against this brutal form of cruelty. This year, you can add your voice to the cause by joining our Get Tough campaign.
Make Adoption Your First Option  
Looking to add a new member to your family? Shelters have lovable dogs and cats of all shapes, sizes and ages who are looking for a good home, so please make adoption your first choice. Go to your local shelter and find the right fit for your family!
Show Your Support Online
During April, use Your Facebook page, Twitter account or blog to spread the word about Prevention of Cruelty to Animals month. Share your posts and other shelters and rescues posts as well.
For more information and other ways to get involved, check out the ASPCA who works toward this goal all year round. Let us know how you are getting involved!