Is your organization lacking basic necessities for your animals in care? Don't you worry!
In Doobert, your organization can list available items to offer to other organizations in need or request items from other organizations, including pet food, animal accessories, medical supplies, and more! 
Here's how you can be a part of this community spirit by listing items for others! 
Step 1: Click the More tab, then select Shortcuts.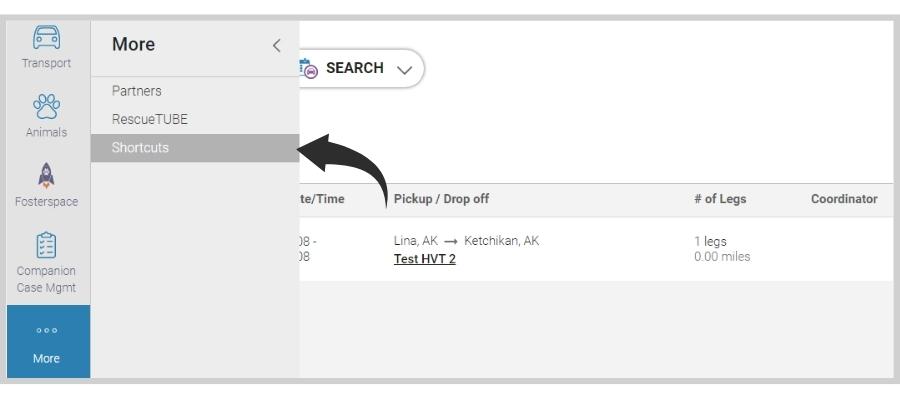 Step 2: Click on the Trading Post and select List Item for Others on the drop-down options. 

Step 3: On the List Items We Need or Can Offer page, click Add New. 

Step 4: Type in the essential information, such as the item's name, quantity, category, and whether you're looking for or offering an item.

Step 5: Include a brief description of the item so that other organizations are aware of any particular demands then click Add Item. 

Step 6: It should now appear in the page's list of items.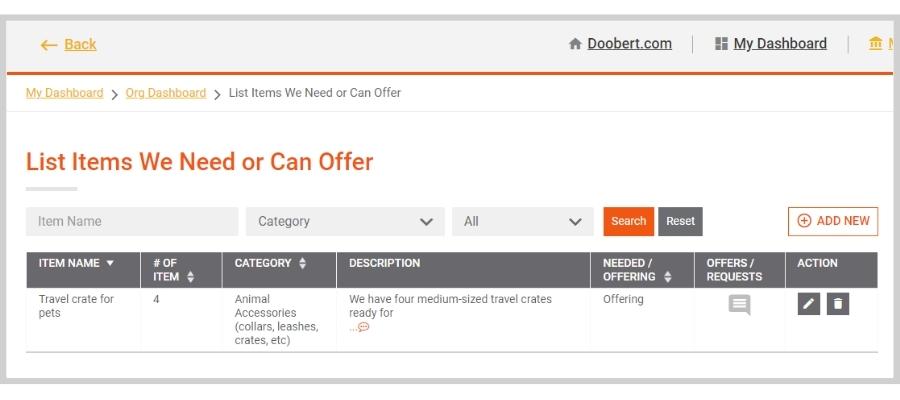 Start spreading kindness now that you know how to put items for request and offer alike! 
Want to become a part of the Doobert community? Sign up here now!