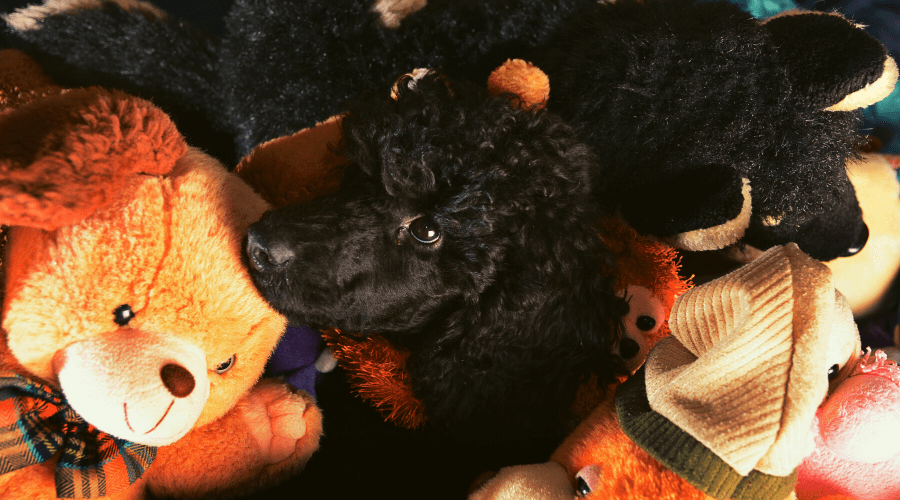 If your dog currently has or has had Parvovirus, it is important to throw away things you cannot clean with bleach in order to prevent the virus from living in your home.  We know this can be upsetting, especially if your dog has a favorite toy that he or she will have to part with.  The good news?  You can take this opportunity to spoil your pup who has been fighting for his or her life, and surprise your pet with new toys and comforting items to love!
Throwing Away Porous Items
The virus can live in the environment and on items in your home unless they are properly cleaned. Many bleaching products do not work on porous objects such as dog toys, fabric collars, dog beds, and blankets. Unfortunately, this means that you will need to get rid of those items.
A bleach and water mixture must be used on all hard surfaces like floors and cabinets, and a bleaching agent should be used to wash clothing and soft materials as well.  For fabrics and porous objects that cannot be washed with bleach, make sure to throw them away (along with the virus). Learn how to clean your home and what products to use here.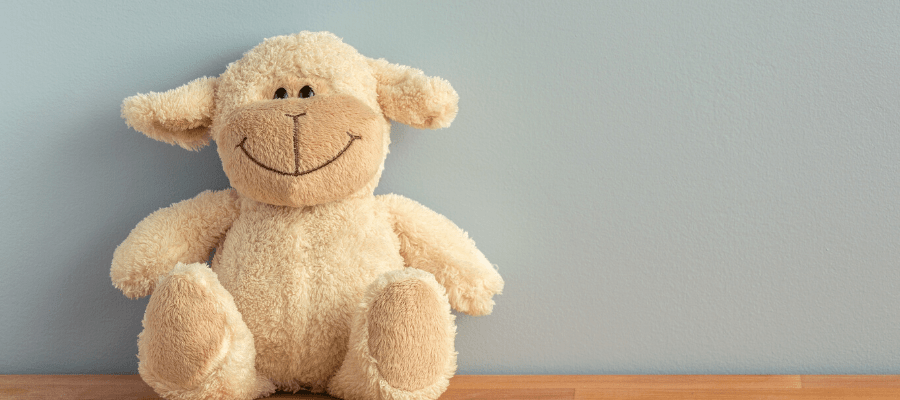 A Chance To Spoil Your Pup
Take this time as an opportunity to buy your dog some new toys after being so sick.  Your dog may not have his or her favorite squeaky bone anymore, but you can surprise your pup with a few new toys or stuffed animals for when he or she is feeling better and ready to play again.  Some of the top-rated dog toys that your dog is sure to enjoy include Kong toys, ropes, and squeaky plush toys!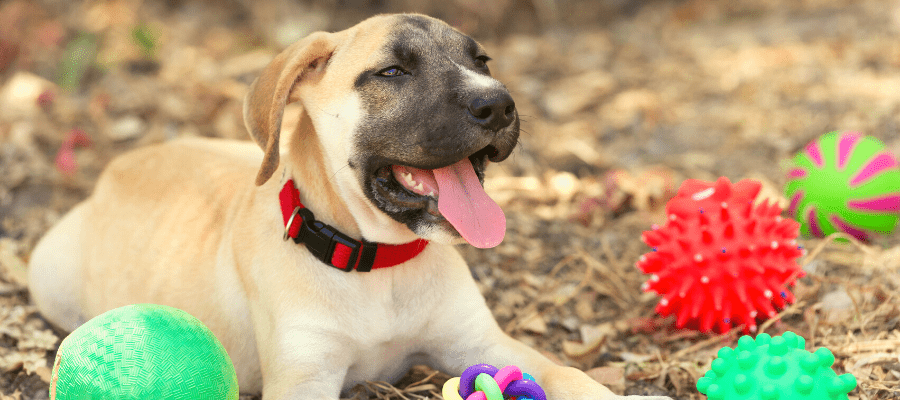 Toys for Good Oral Hygiene
It is so important to maintain your dog's oral health in order to keep him or her healthy and happy, especially after recovering from such a severe and traumatic illness.  Gift your pet with a chew toy that features teeth and gum cleaning properties such as bristles that scrub plaque off of your pet's teeth while he or she chews.
Another great dental toy is one that allows you to add pet toothpaste or dental treats to the inside of the toy.  As your dog chews, his or her teeth are cleaned as the toothpaste and/or treats are slowly released into your dog's mouth.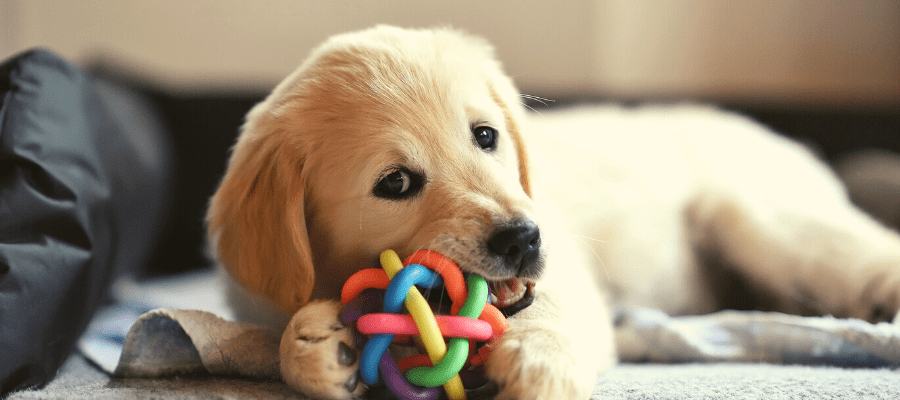 Outdoor Toys
As we mentioned above, Parvo can live in the environment and hang on to outdoor items for months if not longer, so it is vital that you throw away items that cannot be cleaned with bleach- yes that means outdoor dog toys, splash pools, and ropes.
If you are looking to spoil your pet after he or she has recovered from Parvo, we suggest getting a new outdoor toy to encourage interactive play.  Whether your dog enjoys playing Tug of War, fetch, or chasing a ball around the yard, a good outdoor toy will provide your pet with hours of good exercise and great fun!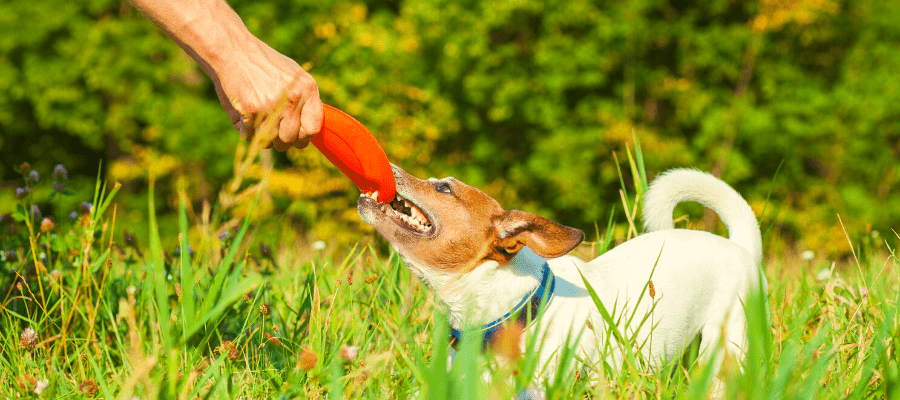 Toys For Aggressive Chewers
Don't let Fido chew up your couch again!  For dogs that like to chew on everything (and yes, we mean everything), pick up a toy designed to keep your pup busy.  Chew toys that are designed for aggressive chewers are made from materials that will LAST!  They are durable, safe, and often also improve dental hygiene.  They will relieve boredom and reduce destructive behavior, and the best part? You won't have to worry about your furniture getting ruined anymore!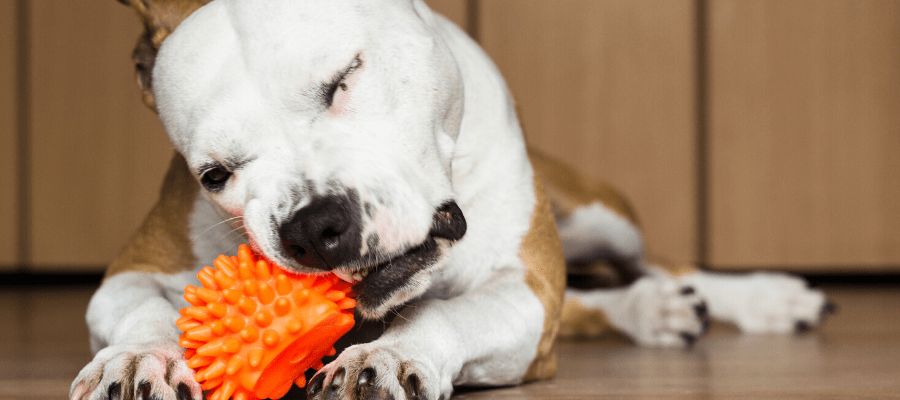 Although it can be a bummer to have to throw away what seems like perfectly good items, it is 100% worth it to ensure the safety and well-being of your dog.
Let us know what your dog's favorite toys are, and what you suggest for other pups to enjoy!