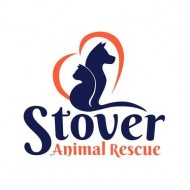 Welcome, we are excited you're here!
Doobert and the Stover Animal Rescue, Inc. are working together to help save the lives of more animals through fostering and transport and we'd love for you to join us!
Signing up with Doobert is simple, just click "JUST ME" below if you are a volunteer looking to help or click the "MY ORGANIZATION" button if you are rescue or shelter looking to extend your animal rescue ventures.
By being a volunteer, you can:
~ Control when you're available to help and when you're not.
~ Select how you want to help animals (transporting, fostering, etc.)
~ Making a difference in an animals' life.
If you have any questions about the process or you're finding yourself stuck, just email us at support@doobert.com or simply click the Help/Support button in the bottom right corner of any page within Doobert. Thank you for what you do for the animals - we're proud to support you!
Welcome to doobert.com
We'd love to have you! Are you looking to sign-up yourself or your organization?