With FosterSpace, applying to foster an animal is easier than ever!
Once you've created your foster profile, submitting an application will be a breeze! Here are two ways to do it:
Option 1: Applying via email.
After creating your Doobert foster profile, animal welfare organizations will be able to notify you about foster requests for animals within your radius via email.
When you come across an animal you want to foster from a foster request email, click Apply.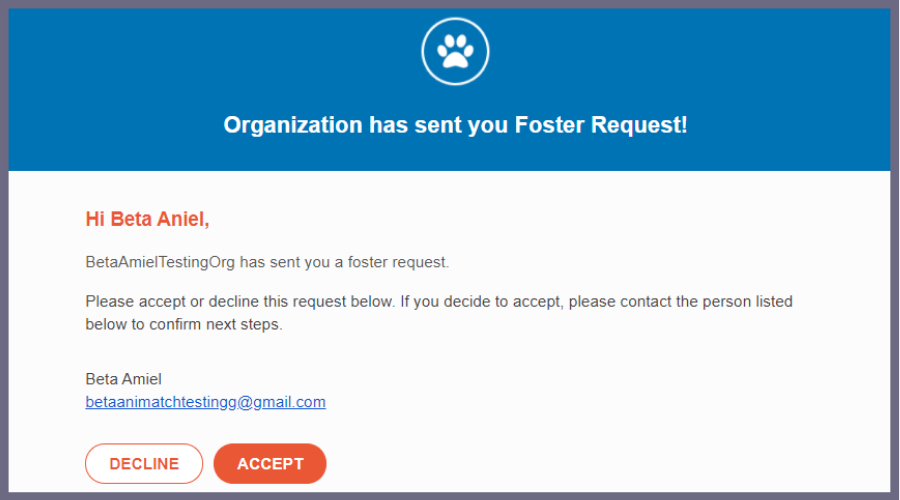 Before your foster application is submitted, you'll be able to review or edit your foster profile if you need to.

If your profile is good to go, click Submit.
Option 2: Applying via search results.
When you find an animal that you want to foster while browsing through search results, click on the animal's name to view more information.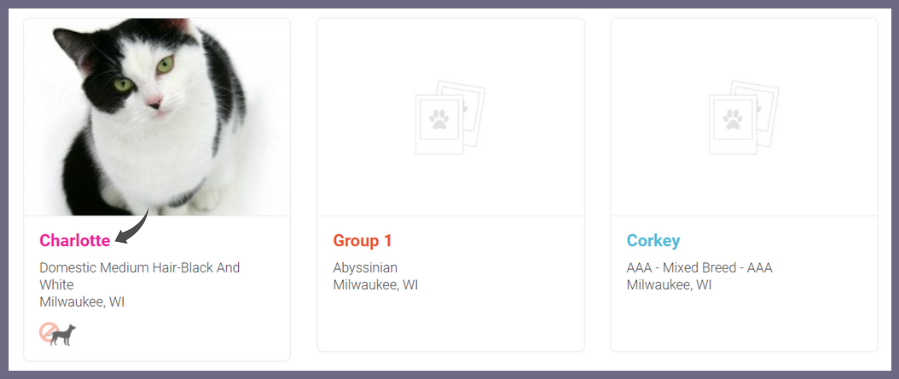 To apply as a foster, click the Foster Me button.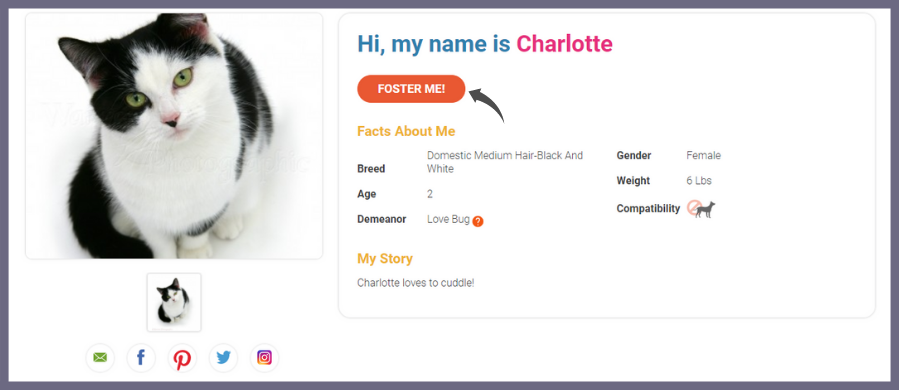 Review or edit your foster profile if needed and confirm your application by clicking Submit.