Manage foster concerns with ease!
Say goodbye to spreadsheets, countless emails, and endless switching between sites! FosterSpace allows you to communicate with fosters and monitor their needs in a single platform!
Below is the complete guide to navigating through the Tickets quadrant to make sure all your fosters' needs are promptly taken care of:
Responding to Tickets
Step 1: Go to the Tickets quadrant.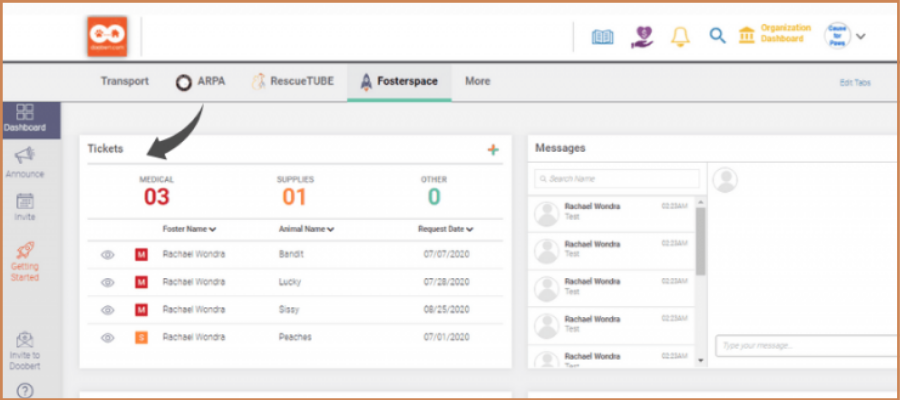 Step 2: To view a ticket, click on the eye icon.
Medical tickets (red) are prioritized and appear at the top, followed by supplies ticket (orange), and lastly, tickets for other concerns (green).
Upon opening the ticket, you'll see the name of the foster who sent it and the animal they're fostering, the date and time when the ticket was sent, and the foster's message.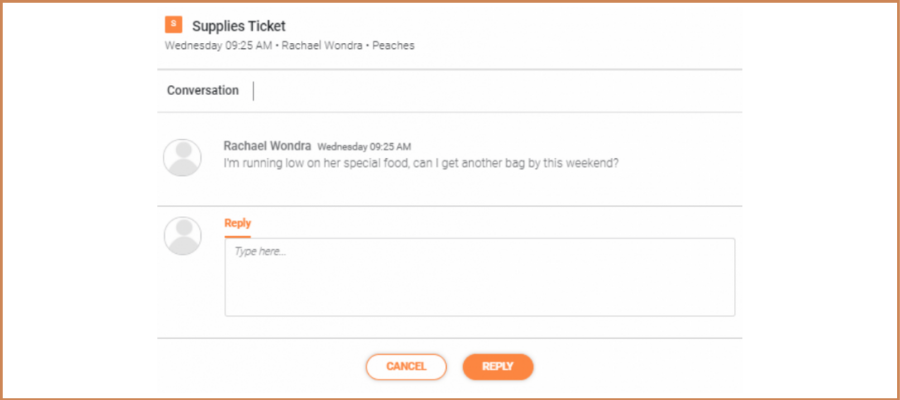 Once you reply to the ticket, it will disappear from the list until the foster replies.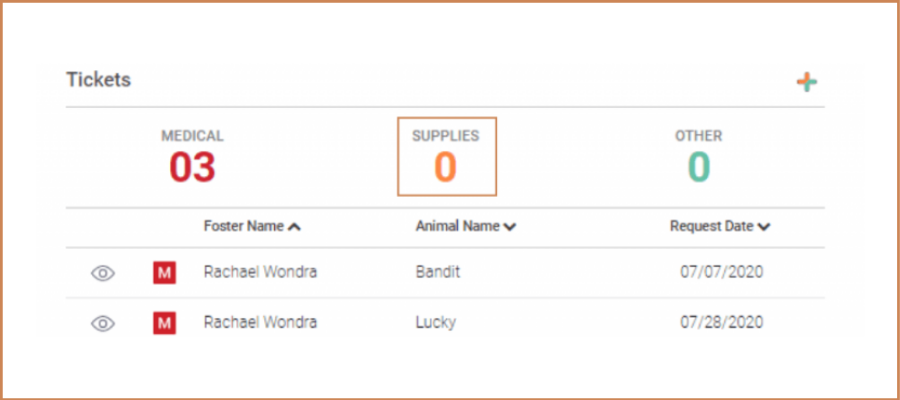 If you hit Cancel before sending a reply, the ticket will remain on the list.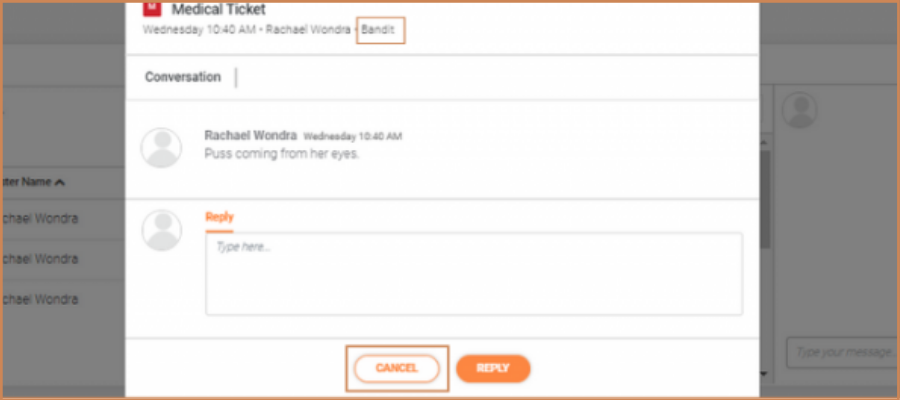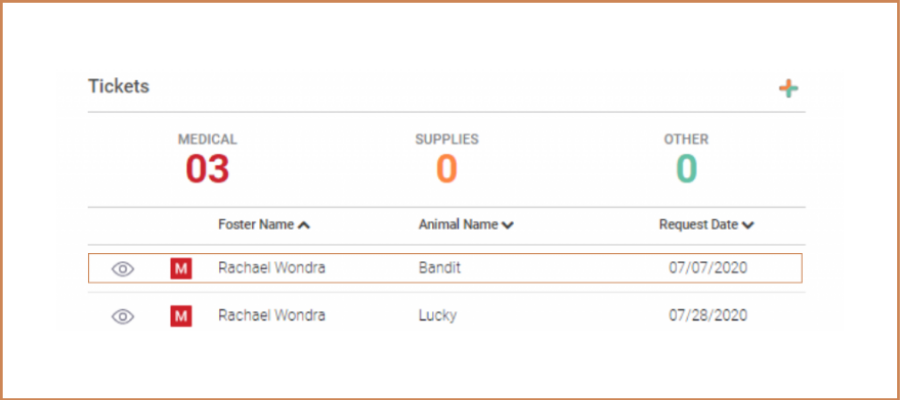 Creating a New Ticket
Step 1: To create a new ticket, click on the plus icon.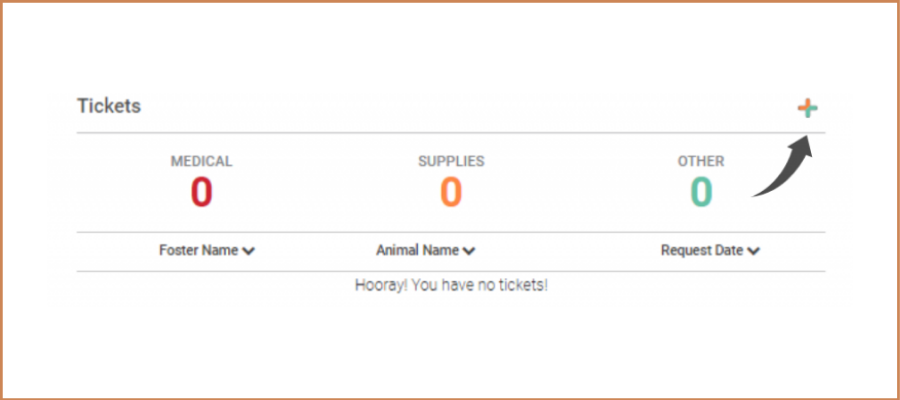 Step 2: Fill out the necessary information.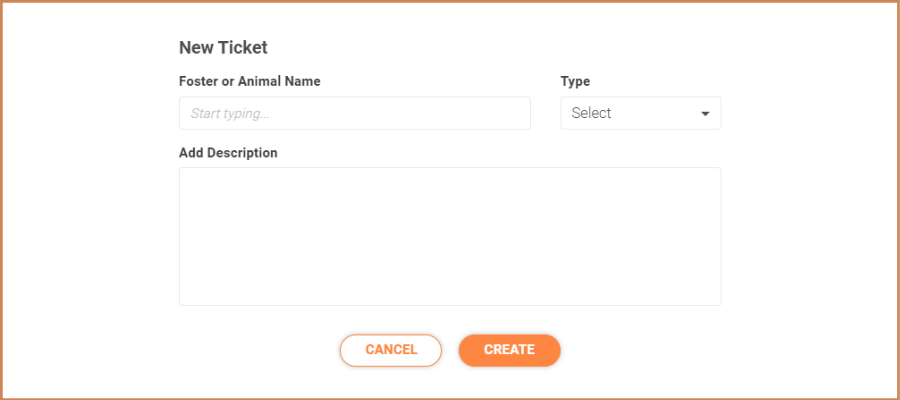 Type in the foster's or animal's name.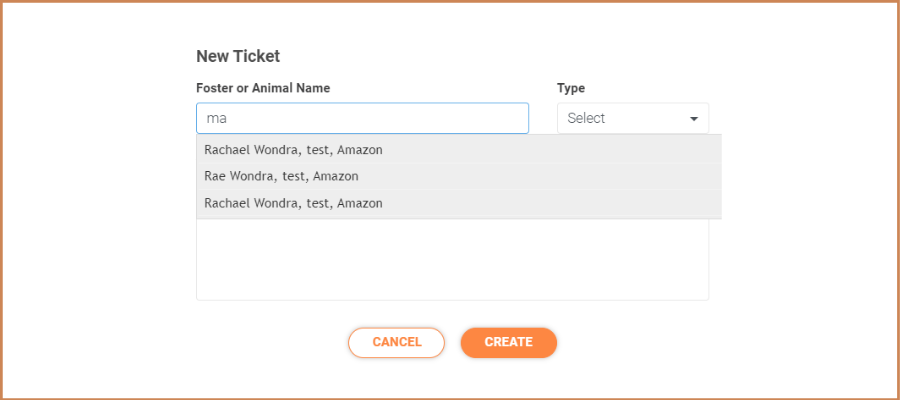 Select the appropriate ticket type.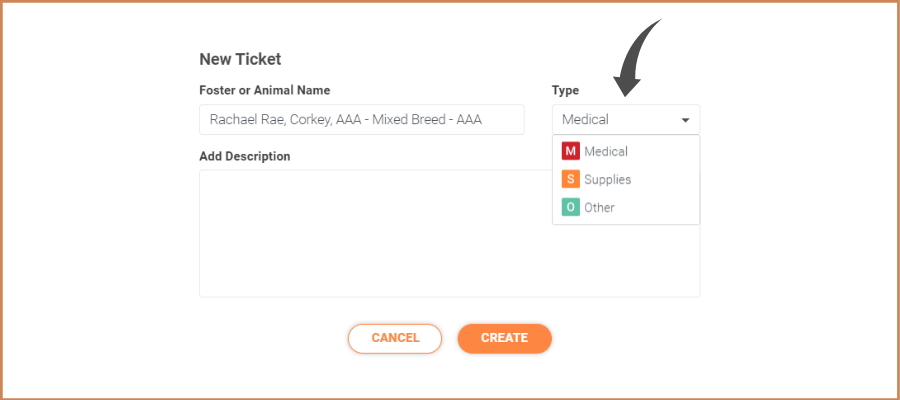 Add your message and click Create.