Thanks to modern technology, creating a website is now super simple. But oftentimes, once you get your organization's website up and running, you're faced with one major problem: getting people to your website.
So how do you do it? Do you focus on pushing out more content? Do you write longer blogs? Where exactly is the starting point?
As eager as we are to jump into the free tools we promised you in the title (swear, we'll get there!), there are a few things you first need to understand in order to use said tools effectively.
First Off, Not All Traffic Is Good Traffic
Yes, the content you publish on your website plays a huge role in how many and how easily people find your website.
However, when it comes to content, it's not just about getting people to your website; it's about getting the right people to your website.
What do we mean by this? Your content needs to cater specifically to your target audience; your niche.
Attracting the right traffic will help you ensure that the visitors you get are people who are actually interested in what you have to say and therefore, spend more time on your website.
People in your niche are more likely to become regular website visitors and respond to your calls-to-action.
But how do you make sure that you're drawing in the right people to your website?
Step 1: Figure out your niche.
Instead of only focusing on what you want to write about, also ask yourself who you want to write for.
The answer to your "who" will be the people you want to attract to your website.
Put yourself in their shoes and figure out what they'd want to know.
Step 2: Find the right keywords.
Stay away from basic or short-tail keywords, such as "dogs for adoption" or "cats for adoption" because you'd have a ton of competition and get a lesser chance of ranking high in Google's search results.
What you want to do is go for long-tail keywords.
Long-tail keywords are made up of 3 to 4 keyword phrases that are more specific than short-tail keywords.
Because of how specific they are, long-tail keywords get fewer search volumes, giving your content a better chance of landing a spot on the first page of Google.
Since 75% of internet users don't even bother to look past the first page, you'll definitely want to get that spot.
And while fewer search volumes mean fewer people are looking up that particular topic, you get the benefit of driving the right traffic—which is the traffic that really matters—to your website.
More and more people are using long-tail keywords instead of short-tail ones to find exactly what they're looking for much faster.
Step 3: Do search volume research.
Once you have your list of long-tail keywords, it's time to use the free tools we mentioned above to do search volume research. If you want to create content that appeals to your target audience, this is definitely not a step you'd want to skip.
We recommend checking these ones out, especially if you're new to SEO:
Ubersuggest is a popular free SEO tool that can help you come up with fresh content ideas, learn about your competitors, and build out a list of long-tail keywords relevant to your target audience.
One thing you can do on Ubersuggest is type in a keyword and it'll provide you with an overview of that particular keyword.
It also shows you the monthly search volume for that keyword both on mobile and desktop devices.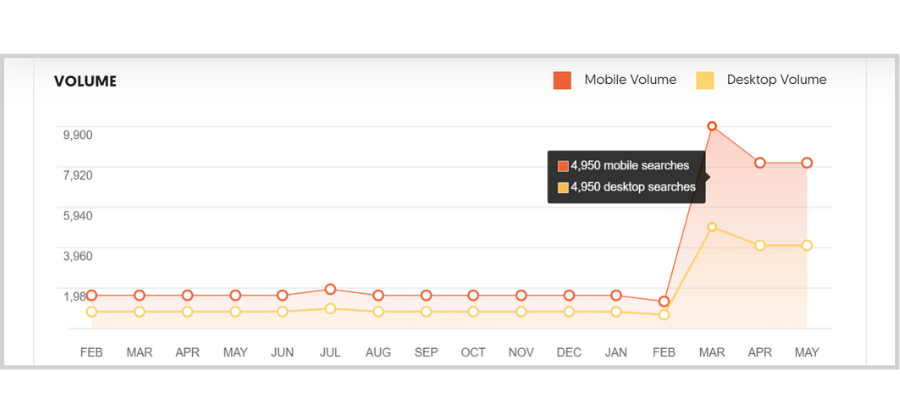 As well as the number and the age range of people clicking on the posts that rank for that keyword.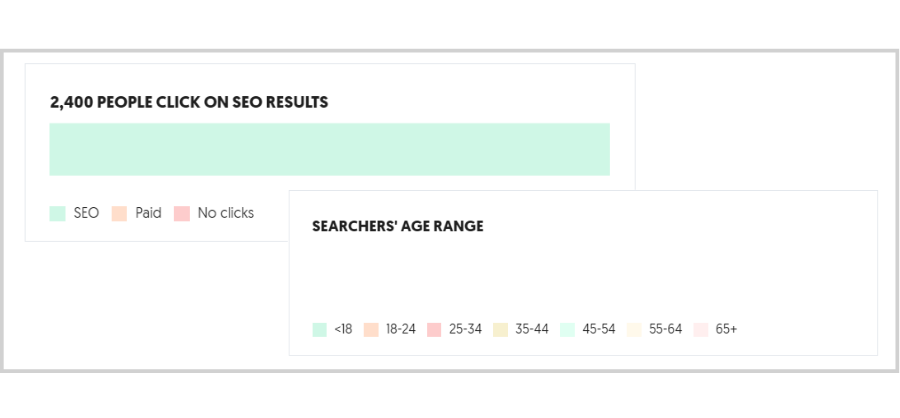 As you scroll down, you'll see that Ubersuggest also shows a list of keyword ideas classified into Suggestions, Related, Questions, Prepositions, and Comparisons. 
You'll find that the Questions and Comparisons categories come in handy when you're looking for new content ideas.
Each keyword comes with their corresponding search trend, search volume, cost per click, paid difficulty, and SEO difficulty.

Below this section, you'll see a VIEW MORE KEYWORD IDEAS button which you can click to generate keyword ideas and see the top-ranking websites for your searched keyword.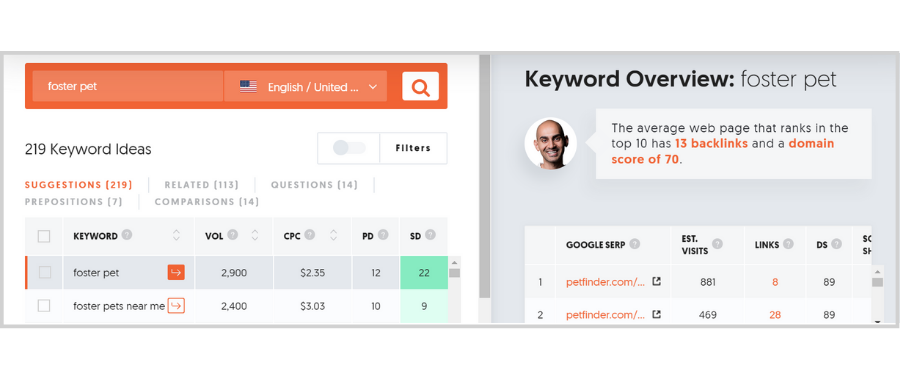 At the bottom, you'll find blogs from different websites ranking for the keyword you entered and other useful information, including how many site visits they got and the number of backlinks they used in their blog.
You can build on them or use this as a guide for generating content ideas for your target audience.
Another cool thing you can do on Ubersuggest is type in your domain or website name and it'll show you all of the keywords that you rank for, as well as your monthly traffic, domain score, and backlinks.
As you scroll down, you'll see a more comprehensive overview of your website performance, including a graph depicting your monthly website traffic…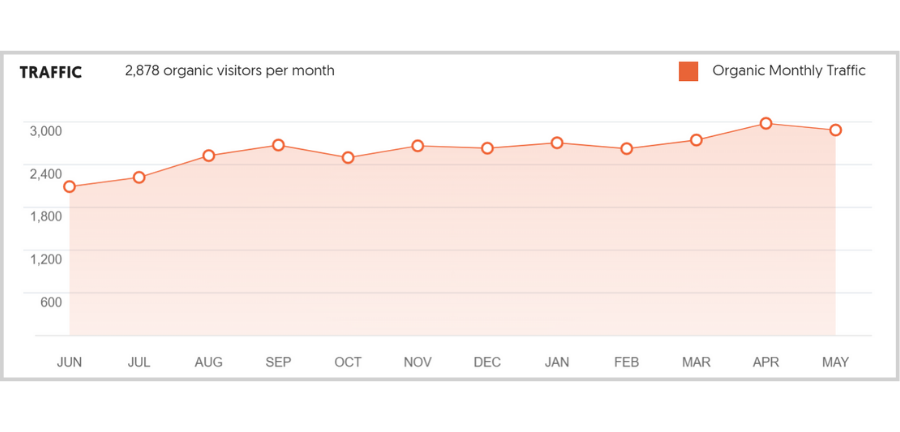 …and monthly SEO keywords ranking.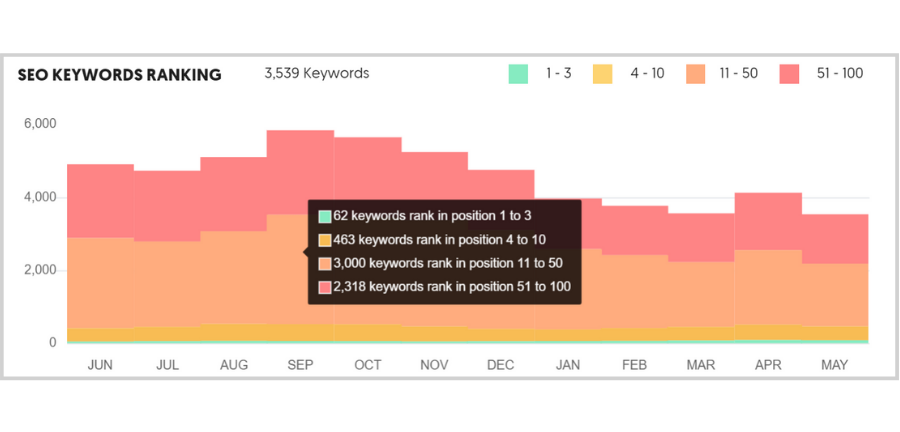 You'll also find a list of your top-performing content…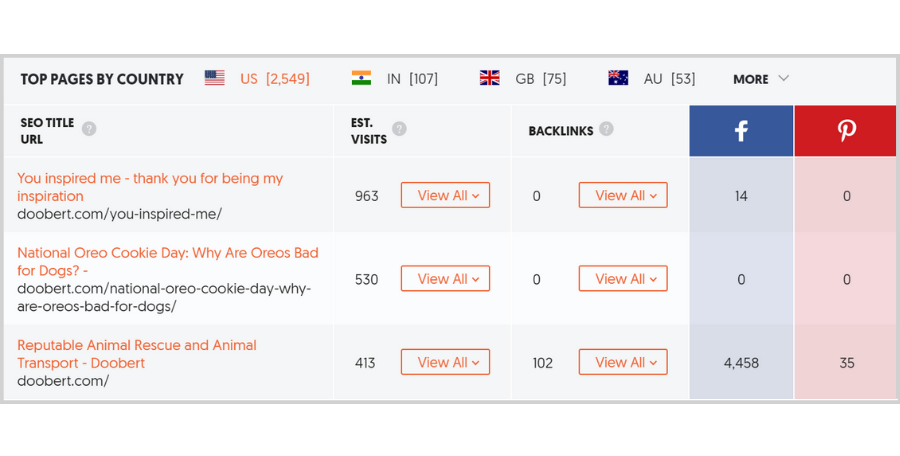 …and the keywords that you're successfully ranking for.
Incorporating Ubersuggest to your SEO strategy can help you produce better content, and make it easier for you to monitor your website's progress and see whether or not you're having the impact that you want.
Answer The Public is a free keyword tool that allows you to generate questions that your target audience is already asking and find the right keywords to use when creating content.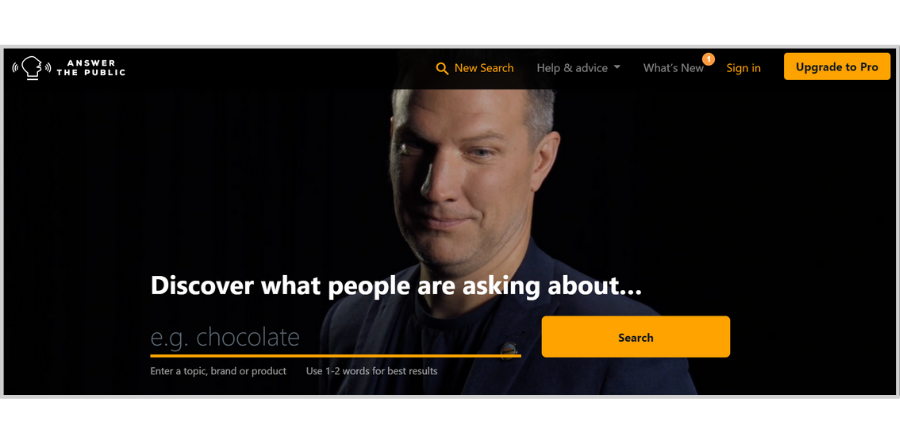 All you have to do is a type in a keyword (you get a maximum of 3 keyword searches a day) and it'll provide you with questions related to that keyword.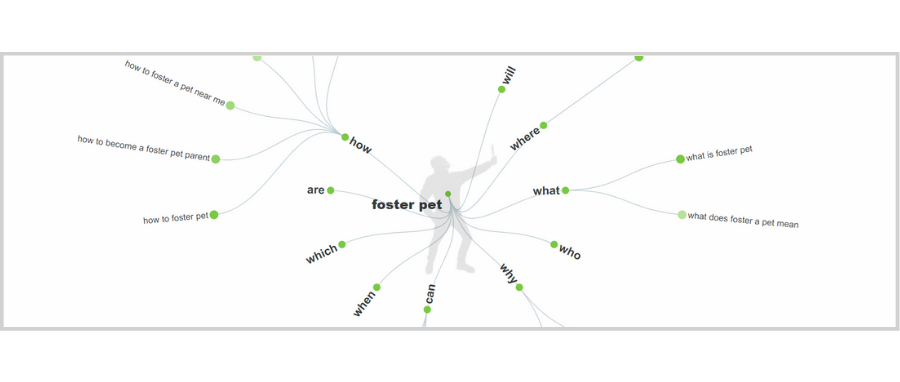 So for instance, if you're a kitten website and you're trying to focus on producing content on how to help neonatal kittens.
You can type in "neonatal kittens" into Answer The Public and it'll come back with all sorts of questions that people are searching regarding neonatal kittens.
You'll then be able to use these questions as a guide on what to write about and how to rank your content better.
You also have the option to download the questions for future reference.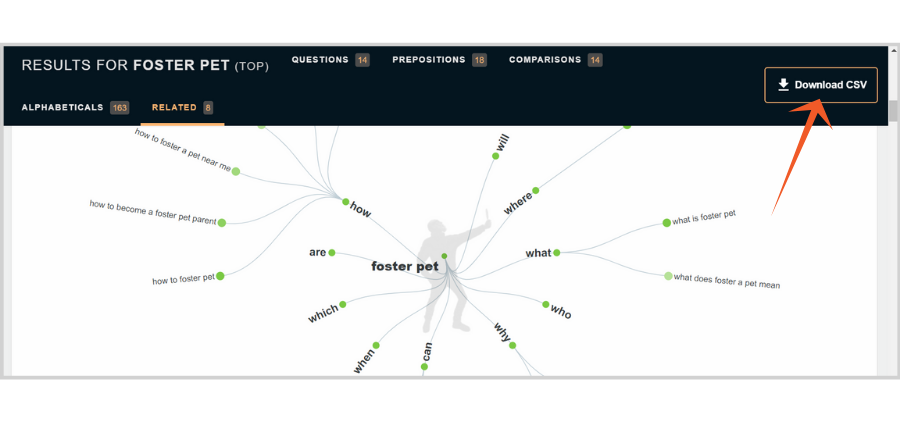 Bottom Line Is…
The way that you're going to rank and get more traffic to your website isn't just by establishing your domain or setting up your website but by producing high-quality content that your target audience is going to want to read.
Whether it be pages, blogs, or maybe even podcasts,  it's important to be consistent in researching and using the right keywords.
So go and check out Uber Suggest and Answer The Public and good luck ranking for your SEO!
Still not quite understanding how these tools work? Check out our video for more details about how your SEO works and how you can make it better.
Did you this blog helpful? What other tech-related stuff are you interested in learning more about? Please let us know in the comments!