PluFor small feline-centric nonprofit organizations, funding is essential. A way to secure financial stability is vital to ensure that they can help and provide for the needs of all the animals under their care. For small non-profits, finding enough funding to keep them afloat is a struggle.
What is fortunate, however, is that there are organizations today that make it their goal to help non-profits by providing them with financial support. One such organization is Mission Meow!
Mission Meow's Admirable Goal
According to the founder, Sally Williams,
"Mission Mew works with businesses to increase the level of charitable donations for small, feline-centric non-profits to help create a meaningful change for cats in need."
It is an organization that crowdfunds for businesses to help small feline-centric nonprofit organizations gain more funding and budget. Mission Meow works with several businesses that love supporting the feline and animal community. They help raise funds and donate them to a charity.
With the active help of businesses and volunteers, Mission Meow is determined to create an impact on the lives of several non-profits and the cats they provide for.
"There is no other non-profit out there doing exactly this."
Crowd Funding For Businesses To Help Feline-Centric Nonprofit Organizations
Mission Meow works in a simple manner.
"What we've done is created a structured way to crowdfund businesses into being quarterly donors so that we can, over the course of the month, raise a lot of money that way."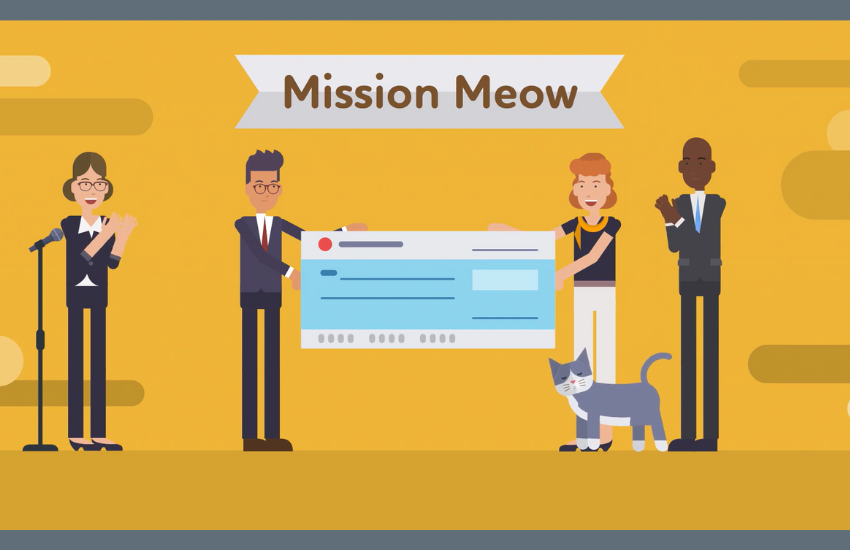 They crowdfund for businesses and collect donations, which will go straight to the Mission Meow Fund. Each month, the organization chooses one charity to receive the combined accumulated grant.
The recipient shelter and non-profit will be thoroughly vetted through the organization's application process, ensuring the funds are allocated to a deserving non-profit.
Therefore, instead of shelters receiving small donations from businesses here and there, they would benefit from a larger sum of cash!
By joining Mission Meow, it is possible to donate $10,000 (and more) to a small feline-centric non-profit organization.
With that amount of cash, any small non-profit can do loads! They can purchase a van for easy animal transport, follow through with their much-needed renovations, or even have a patio built.
"The more we can give, the better for the small non-profit world."
If you want to support and be part of Mission Meow, visit their official website. All information, including the way to donate, is there! Plus, Mission Meow also raises money in different ways, including donating and selling merchandise.
Meanwhile, you may also email Sally directly through this email address: sally@missionmeow.org.
With cat non-profits being an underrepresented community, it is nigh time to offer them the support they need. With Mission Meow, you can help create a meaningful and admirable change for several feline lives across the country!