When you look back on the history of animal rescue transport, like many other aspects of animal welfare and animal rescue it's come a long way.  Even before online tools like Yahoo Groups or Facebook existed, animal rescue transporters across the country would collaborate via phone calls to coordinate the safe transport of animals to where they needed to go.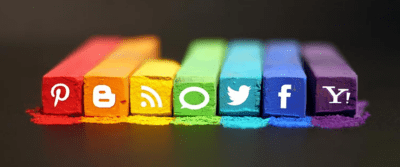 But now it's 2018 and we have amazing online and mobile tools that facilitate our interactions.  We have instant messaging, texting and mobile apps galore yet we still seem unwilling or unable to revolutionize animal rescue transport as an industry.  What's holding us back?  Here's our take and we'd welcome your insights and thoughts as well.
Innovation – The first thing holding us back is ironically the one that we all ask for.  How do we innovate to do things differently?  How can we take concepts from other industries and apply them to animal rescue transport?  But innovation doesn't have to be just limited to technology, it can come in many different shapes and sizes.  Innovation simply means the introduction of something new.  A new way of thinking, acting, communicating or working.  When was the last time the industry had an innovation showdown for animal rescue transport?
Common tools – If you were to ask the question regarding how many software tools there are that do shelter management, the answer is literally dozens.  You don't even have dozens of options when it comes to your cell phone or TV so why do we need so many options for shelter management software solutions.  Animal rescue transport needs some common tools that can work across organizations (both animal rescues and animal shelters) to help facilitate better communication and information needed to safely transport animals.  Whether you're doing rescue relay transport, local rides, airline transport or even taking reservations on your route, we need a common platform for these activities.  Doobert is definitely focused in this area and while we have solutions to many of these challenges, the fact that other software systems will not integrate with us nor allow us to integrate with them continues to be a challenge.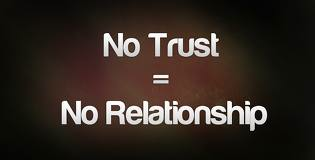 Trust – For decades the animal shelters and animal rescues in the country worked independently from one another.  They all faced the same problems of overpopulation and therefore many did not focus on building trusting relationships with local, regional or nationwide organizations to help one another out.  After all they have the same mission and cause don't they?  The lack of trust continues to plague the animal rescue transport industry to this day.  Every animal rescue transport has to start somewhere and go somewhere which means that two people have to make contact, agree to work together, and collectively work towards safely transferring the animal from one organization to the next.  Not to mention the animal rescue transporters in between these organizations.  With so many interested parties involved, it's hard to establish trusting relationships between them to focus on the well-being of the animal and not competition between one another.
Valuable Cargo – But perhaps the most controversial reason the animal rescue transport industry has not iterated is that we still do not attach a value to the cargo that we are transporting.  Yes of course we all care about animals, but what is that animal worth?  If you're transporting diamonds via FedEx, you'd insure your package in case of loss and you'd pay a premium fee to FedEx
for carrying your valuable cargo.  But in the animal rescue world, the destination organization just expects the sending organization to divest of the animal without any type of compensation or positive retribution.  Yes of course we all want the same thing, for the animal to have the best opportunity at a safe, healthy life but organizations have costs and the receiving organization in this case is getting all of the benefit with none of the cost.  When was the last time you got something on Amazon.com for free just because you needed it?
The truth is that the animal rescue transport industry is ripe for change and ready for a revolution.  We need to consider all avenues, all methods and all approaches to design a flexible system that allows for the fair and equitable transfer of animals to keep them safe and allow them to find their forever homes.
What do you think? What's holding the animal rescue transport industry back?