Laramie Peak Humane Society is the best keep secret in Wyoming. The shelter takes in impounds, strays and surrenders and their goal is to treat them as their own until they find them homes! They have a county wide TNR program and offer county residents spay and neuter vouchers. Rescued is their favorite breed!
The LPHS is committed to the health and welfare of all animals, and the active pursuit of a loving forever home for every set of paws that enters their care. Hundreds of displaced animals come through their doors each year and it takes a lot of time, rehabilitation and veterinary care to place them into new homes.
With such great support from the community of Converse County and surrounding areas, their dedicated staff and terrific volunteer base, they are able to provide a safe temporary home for displaced animals in their community.
Laramie Peak Humane Society is more than a traditional animal shelter. In addition to sheltering displaced pets, they offer a number of programs and services to educate, inform, and inspire people to take responsible care of their pets and to treat them with the kindness they deserve. Together, they are creating a better community for all.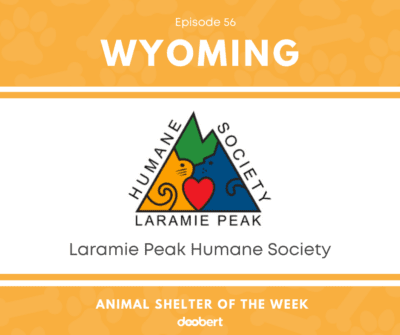 ---