Are you an artistically inclined animal lover looking for an easy way to help save animals?
Why not do so through your individual artistry and creative methods?
That said, Art 4 Animals is an excellent avenue to help reduce pet homelessness through creative fundraisers.
Helping Animals Through Art With Art 4 Animals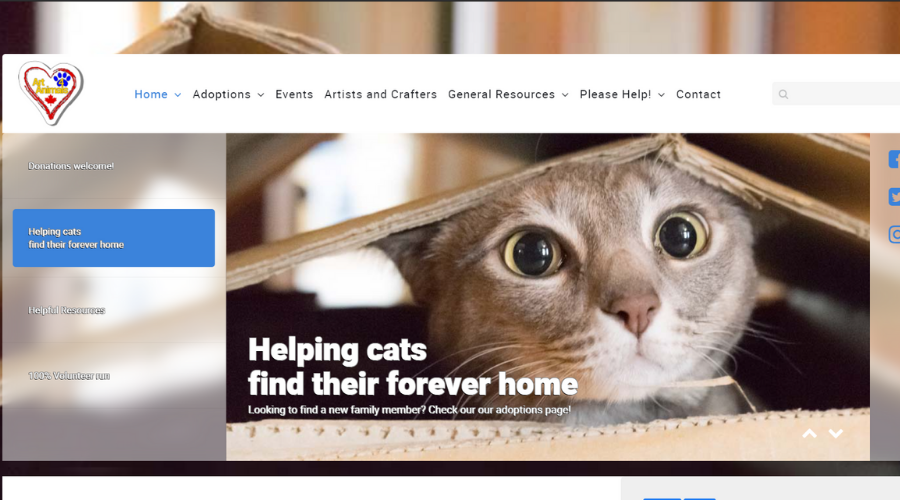 Founded by Tanisha Shea Hasson, a registered vet tech from Ontario, Canada, Art 4 Animals is a volunteer-run, nonprofit organization.
They strongly advocate for the elimination of pet homelessness in Canada through:
Trap, Neuter, Rescue/Release (TNR) initiatives

Spay and neuter education

Public outreach

Pet food banks
Their team raises funds for these programs through several creative methods. These include art classes, local artist partnerships, and the sale of donated art, crafts, and other treasures.
Although people usually think of physical art when they hear about Art 4 Animals' efforts, Tanisha stated that they don't just limit their creative efforts to this type of artistry.
On the contrary, they also deal with any kind of art that they don't have in order to find a way to get donations and programs.
Tanisha shared,
"So, when we're able to do events, we do anything and everything. We do photoshoots with local photographers. We do music events. We've done even things like yoga, comedy nights. Anything you can put into the arts category, we've probably done some kind of fundraisers related to that."
In addition, the organization also assists those who wish to conduct workshops or classes by providing them with a place to teach and hold their interactive art events.
Helping Artists Through Art 4 Animals
Started in July 2016, Art 4 Animals makes it a point to support local artists and crafters through promotional activities and unique opportunities that showcase and sell these artists' works.
This has been made possible through the space that has been graciously shared with them thanks to LifePaths Global Alliance.
Housing the organization's unique retail shop, adoptable cats, and a beautiful, large loft space for huge events, it has become known as "Art 4 Animals Adoption Centre" and is located at 38 Adelaide St. North, Unit #3, London, Ontario, Canada.
Tanisha continued,
"That's kind of where we started. We would just advertise for the artist, and then it just really snowballed. More artists got involved because we also really tried to make sure that things work for the artists. We wanted people to be encouraged to shop local, find creative, unique gifts… We wanted them to know that we're actually also helping our community and the animals who really need the funds."
Instead of the artists giving discounts or donating their art or conducting biddings, Art 4 Animals first tried a business process framework that was based on commissions. However, it, later on, proved complicated due to the organization's volunteer-run nature.
Because of this, Tanisha and her team went with promotional strategies that provided artists and crafters with plenty of opportunities to showcase their creations.
Tanisha said,
"Even now, an artist can contact us, and they can do a guest spot. For example, it's a $20 donation, for which is it's really hard to find a place to showcase your work… And we would provide the table for them. We help them advertise. The dual benefit for us is that it's at our cool little shop. So, they bring people to us, and we bring people to them. So, yeah, basically, we just try to provide them with opportunities."
When asked where the idea for Art 4 Animals came from, Tanisha replied that it was the result of the realization that they also needed funds not just to help other animal rescue groups but also for their own feline rescue efforts.
Essentially, they noticed how largely successful the give-and-take scenario was as compared to donations. As a result, they settled on giving their artists and crafters a specific purpose in return for their support.
Aside from the organizational initiatives we've mentioned above, Art 4 Animals also gives animal lovers other avenues to help. For instance, if you want to show your support by becoming a sponsor, you can totally do so by sponsoring a spay, an event, a table, a cage, or a good deed.
There are also other options, such as adopting a cat, becoming a foster parent, and volunteering your time and energy to the cause.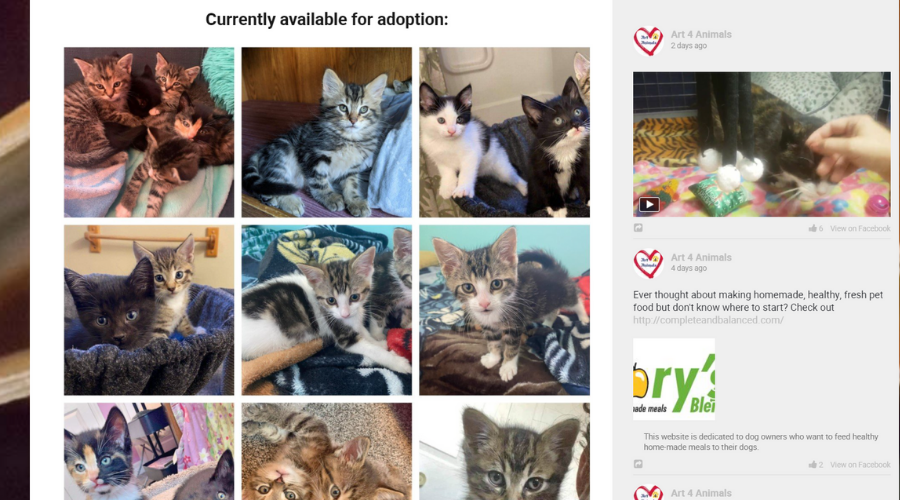 When asked about their future goals, Tanisha shared,
"I would love to have a feral cat sanctuary and then just a safe place just for animals that maybe can't be adopted. I would love to see a place where our community could go and enjoy each other, and then also again, help out some animals… My goal is just to slowly eliminate it through…our low-income spay-neuter programs, through our education, through our resources, and then also just through the rescuing and rehoming of the homeless cats…"
Learn more about Art 4 Animals!
Visit their website at www.art4animals.ca.