When it comes to dealing with disasters, there's no such thing as being too prepared—especially when you have dozens of animals relying on you for their safety.
For that reason, we're sure that you already have a disaster preparedness plan in place.  But, of course, carrying it out when the situation calls for it is a different story.
Evacuating your animals, implementing safety protocols, orienting your team on your emergency action plan—this will all take a great deal of your time and effort.
So to help take a few things off your list of things to worry about, we added a Disaster Mode feature on Doobert.
What Does Disaster Mode Do?
The Disaster Mode feature is meant to make it easy for you to communicate your needs, like supplies and animals needing rescue, as well as any new guidelines you may need people to observe when working with your organization amidst an ongoing disaster.

You can use it to store any emergency information that you want to make available to the public when disaster strikes or even when you're dealing with the time-sensitive process of finding homes for animals at-risk of euthanasia.
When the need arises, you can automatically display that information on your public Doobert page in one click.
You'll then be able to simply copy the URL of your public Doobert page and share it on your website, emails, or social media posts for people to see.
But that's not all. When you turn on Disaster Mode, your pin goes to Doobert's Disaster Areas map, which allows other people to see that your organization needs help.
How to Enable Disaster Mode
Step 1: Go to the Organization Dashboard, click on More then Shortcuts.
Step 2: Click on the Disaster Mode
Step 3: Turn on the toggle switch for Disaster Mode
Step 4: Enter your emergency contact information
Step 5: Click Update
When Disaster Mode is on, this section will be added to your public page.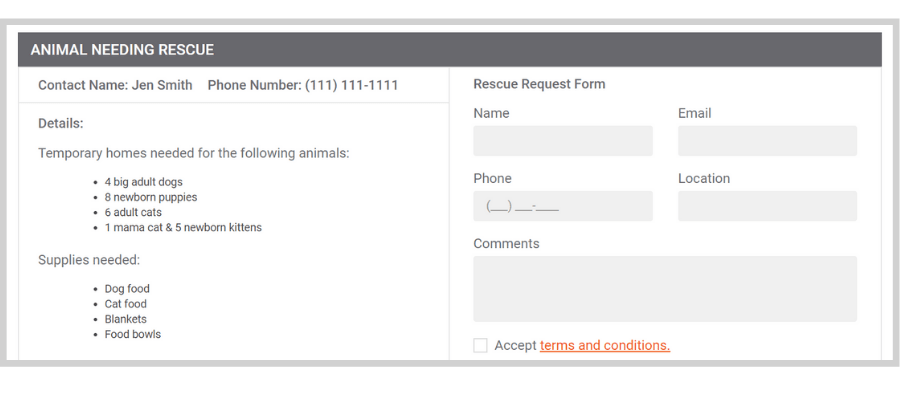 People who are available to help out or provide a temporary home for your animals can easily reach you through your emergency contact information.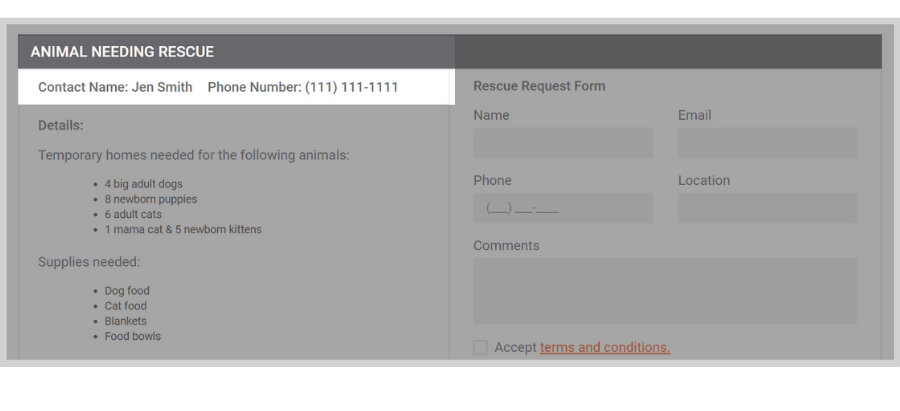 Or fill-out the Rescue Request form provided on your public page.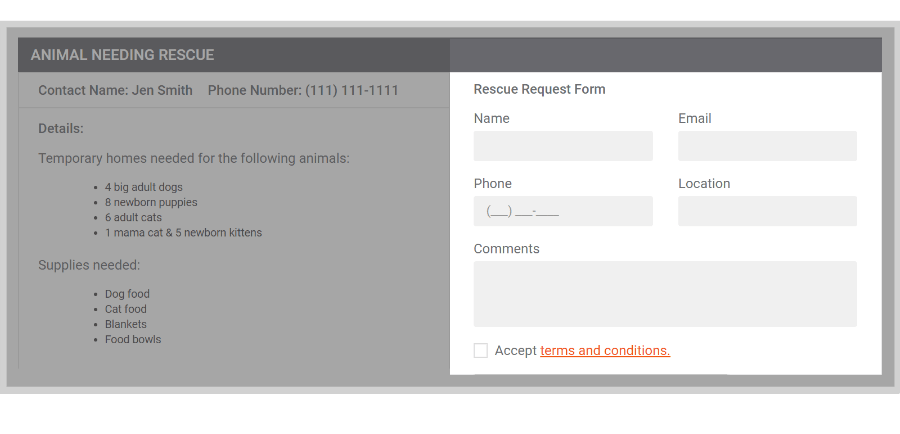 To view your terms and conditions, they just click the hyperlinked text.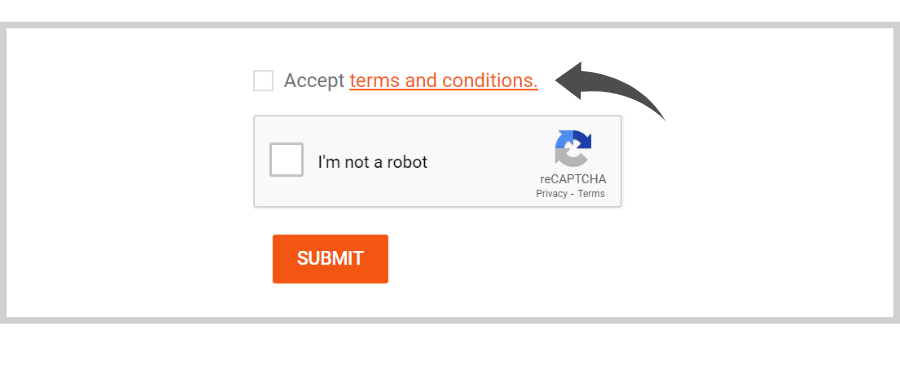 Did you find this Doobert feature helpful? If you have ideas on how we can make it better for you, don't hesitate to let us know in the comments!