Needing to cope with the impending loss of a beloved pet is probably a pet parent's worst nightmare. It would be like losing and mourning a family member. It's fortunate if an old or terminally ill person belongs to a loving home. 
Though, what happens to those who live in shelters? Can they be given the same attention, care, and devotion?
Jeff Allen and his wife, Michele, wanted to help save shelter dogs nearing their end. They made it their life mission to give them the best memories and to treasure them until their last breath. 
Life at the Dog Hospice and Sanctuary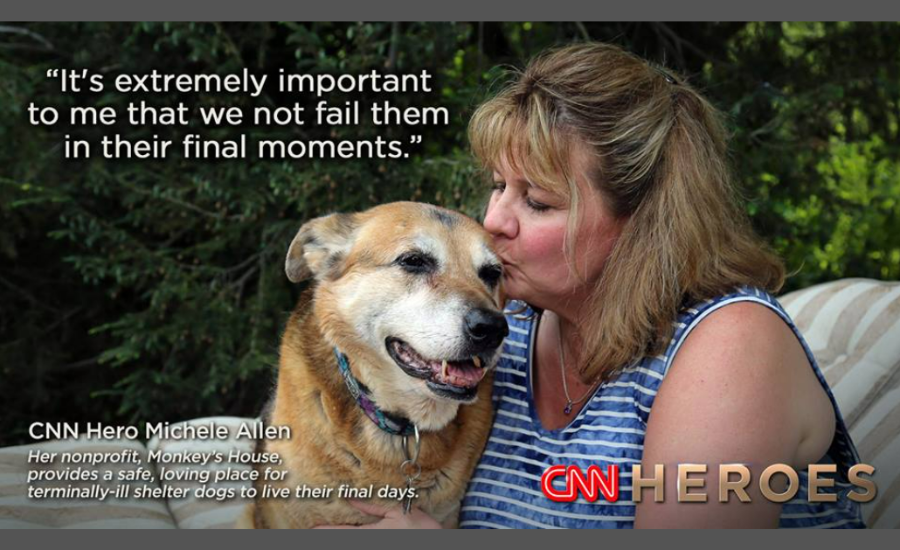 "My wife and I started a non-profit Dog Hospice, which is very unique."
The couple is a life-long animal advocate. They started by fostering shelter dogs with major or multiple medical issues deemed unadoptable by most. 
On their humble 6-acre farm, they built a home for these dogs. They met their needs, gave them affection, and cared for them up until their last moments. 
"They started giving us all the very sick dogs because she knew how to care for them when most people couldn't."
The couple felt the need to do more when they realize the lack of funding for these specific types of dogs. They have more needs than most dogs, with medications and veterinary care treatments. Unfortunately, dog shelters generally have little funding to begin with. 
That pushed the couple to action. The Monkey's House was born. It was named after their adopted dog, Monkey, who passed in 2015. He was a stray dog that fate guided to a no-kill shelter before ending up in the care of the Allen family.
Monkey thrived for 17 months, living the final chapters of his life to the fullest. 
The non-profit started by simply opening up a social media page, precisely a Facebook page, which blew up over time. Currently, it has over 100,000 followers and counting! 
Monkey's House operates and functions with the help of sponsors, donations, and volunteers. It continues to grow for the lives it's fostering and caring for. 
Living Life to the Fullest at Monkey's House
One of the famous events of the organization is its field trips, which take their dogs on a fun day out. These days and memories genuinely make the lives of these dogs exciting and worth living. 
"With all the disabilities and conditions these dogs have, they love living every moment."
Aside from managing the non-profit, Jeff is also an accomplished author with two award-winning books. 
He wrote 'Where dogs go to live!', which features heartwarming and inspiring stories of 37 dogs from the Monkey's House. Throughout the book, readers will see glimpses of the dogs' lives.
Jeff also wrote, 'Life's a dog bone, chew it all day long.' It is a coffee table book featuring a beautiful collection of dog photographs. Scrolling through the pages, you will experience the lives and memories of these dogs. 
Both books are available on Amazon if you're interested to know more. 
"Do not throw away dogs. They have life to live. They have love to give and love to receive."
In opening Monkey's House, Jeff and Michele hope to inspire and encourage others to take the same path. They genuinely believe that every dog's life matters. 
You can find more information about the non-profit at monkeyshouse.org.