They're fluffy, they're bouncy, often rambunctious and rowdy, but they make our days better and definitely less gloomy. Who are we talking about? Yep, you've guessed it. It's none other than our favorite four-legged bundles of joy—puppies! Today, it's all about them as we celebrate National Puppy Day!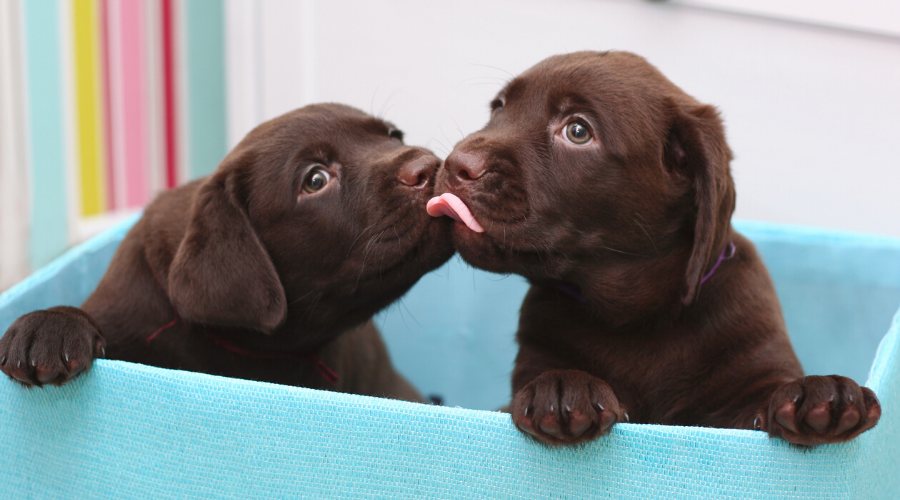 But first things first. While you may want to spend the day with your furry best friend at the beach or maybe invite some friends and their canine pals over for a puppy party, we all have to work together to minimize the risk of both acquiring and spreading COVID-19.
For our safety, as well as the people in our community, it's best that we refrain from going out and simply celebrate the day inside our homes. After all, it's not where you are, but who you're with, right? So with that being said, here are 5 ways you can enjoy National Puppy Day while under quarantine:
Make tasty homemade puppy treats
Before going into home-quarantine, we're sure that you stocked up on food and pet supplies. So check your pantry and make the day extra special for your little friend by whipping up something delicious for them in the kitchen! Be it dog biscuits or even pancakes (dog-friendly ones, of course), your puppy will definitely be grateful!
Do a puppy photoshoot
Who doesn't like taking photos of their puppies, right? Well, today there's literally nothing stopping you from snapping the day away! Your pup's not going to stay small for long, so it's nice to have photos from their puppyhood to look back on. To make it more fun, you can even make your puppy wear different outfits!
However, make sure that your puppy is comfortable and 100% okay with wearing the outfits. No matter how cute they look, it's never a good idea to force them into doing something they don't want to.
Teach your puppy some tricks
If you've been holding off on training your pup or teaching them cool tricks, being in quarantine gives you plenty of time to do so! However, it's best to note that puppies younger than 6 months have shorter attention spans, so if your furry friend hasn't reached that age yet, stick to basic obedience skills, like "sit", "stay", and "down". If your puppy is 6 months or older, then you can move on to more complex training and tricks.
Raise awareness about puppy mills
Did you know that National Puppy Day was founded by a Pet & Family Lifestyle Expert named Colleen Paige? And her goal for the unofficial holiday is to raise awareness about puppy mills and backyard breeders and encourage people to opt for adoption.
As an animal owner and lover yourself, take this day as an opportunity to learn about the horrifying things that happen in puppy mills and backyard breeding facilities and use your social media platforms to share with others what you know.
If your puppy or dog is a rescue, you can post their photo online and use your caption to shed a light on inhumane breeding facilities and animal homelessness. By doing so, you can open people's eyes and inspire them to stop shopping and start adopting and saving lives!
Open your home to a homeless puppy 
A huge problem that shelters are currently facing because of the COVID-19 pandemic is finding homes for their shelter animals. Because facilities are closing down and employees are being sent home, not only is the number of shelter staff extremely limited, but the loss of income is hindering people from being able to continue providing for their pets.
You can help by contacting your local shelter (if they're still open) and opening your home to a puppy or if you're open to it, a kitten or even an adult dog or cat. If that's not an option for you, then you can always donate or let others know about this issue and how they can help.
To lend a hand, check out this recent article from Best Friends Network.
Have a fun and safe National Puppy Day celebration!