Are you a curious pet parent seeking to give your pups a better life using dog science?
Petminded is a community of dog lovers like you!
Using the latest science-based insights, Petminded helps dog lovers provide a great life to their four-legged companions. The team does this by helping pet parents understand their Fidos much better.
In fact, in the words of Sonali Nigam, who serves as the founder of Petminded,
"…(We are) a community for dog parents seeking scientific ways to provide the best possible care for their dogs. There's a lot of pseudoscience out there, a lot of misinformation. And we are a group of nerdy dog parents who really want to know true, evidence-based information to make sure that our dogs have really great lives."
Becoming Petminded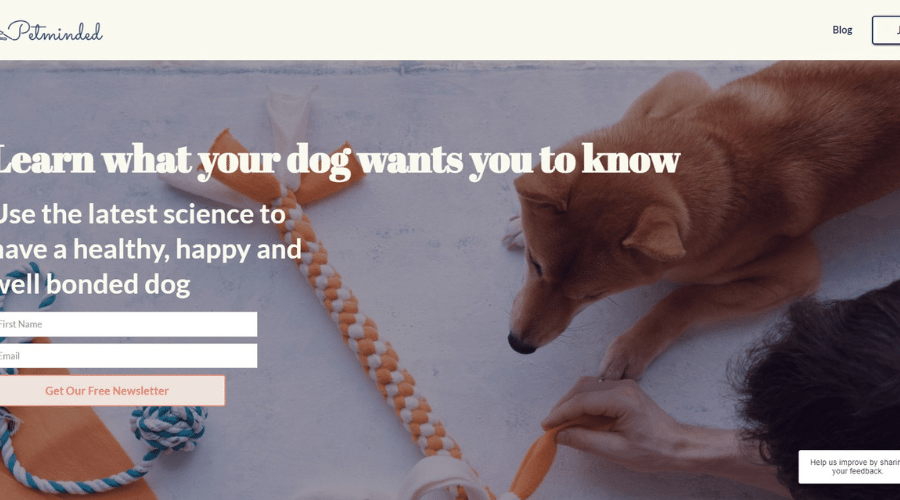 Although the community is founded on scientific interests relevant to pooches, not everyone in Petminded is a scientist.
However, Sonali was motivated to contribute to the improvement of animal lives by giving their people access to science-based information.
"…When you think about it, there are so many great research studies…about our dogs, their brains, their health. And we want to make sure that people can access that in a very actionable way. (But because) the average dog parent is not going to go to a journal of animal behavior, my mission is really to translate that information and make sure that people can use that and apply to their dog's life,"
she elaborated.
For Petminded, this means sifting through the noise of dog-related information and only sharing advice proven to work. They do this by offering events, courses, and a membership community where pet parents can learn from scientists and evidence-based pet experts.
Busting Myths With Petminded
In the course of the podcast, Sonali adds,
"I really think of our role as sort of myth-busting in a way, but also helping people come along and get excited about science, get excited about what they can discover about their dogs. I think a lot of our relationship with them is built on the dog's curiosity about us, and hopefully, we can help return the favor."
By "myth-busting", Sonali means always fact-checking any new piece of information she comes across. So, whether it's in a popular science journal, blog, or podcast, she makes it a point to go back to the content's source and try to find the scientists who worked on the piece of research.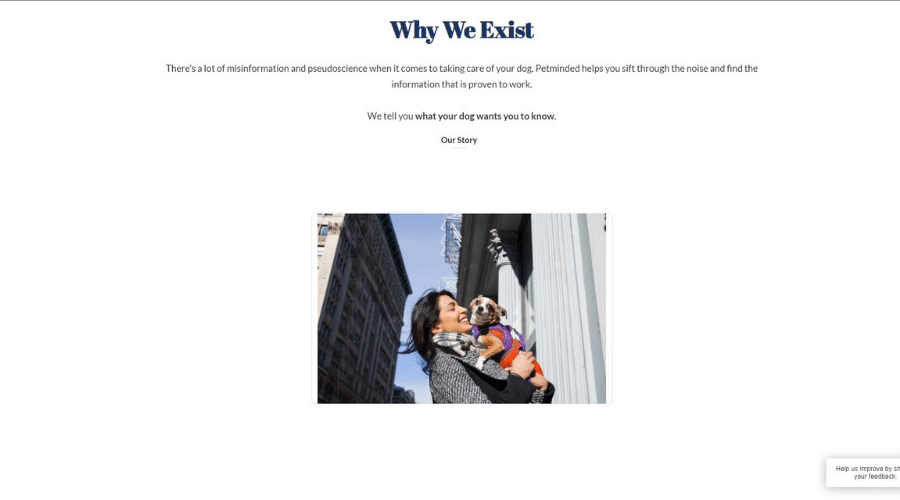 She shared,
"What's really great is that scientists actually want to talk about their research. So, if I reach out and say, 'Hey, I didn't understand this aspect of your paper', or 'I'm really curious about what the next question is that you're looking to answer about dogs'. More often than not, they will write me back or they'll be on me back on Twitter…"
This interaction has resulted in Petminded being able to talk to some of the best scientists in the canine research world.
Sonali and her team also play a role in that they help explain in layperson's terms what the scientists are working on and how these can affect dogs' lives.
This is actually beneficial for pet parents who don't have much love for science but want to know science-based insights for their canines' health.
"I think what has been a really interesting development, which has probably accelerated due to Covid, is that a lot of dog research labs are now doing experiments that you can do with your dog at home. All you need to do is take a video of your dog, and you can submit it, or they'll have you take a survey about your dog's behaviors… And so, it's actually a really cool sort of collaborative effort between scientists and regular people, like the rest of us. And in that process, I think that interaction can really help because you can go back and ask the researcher questions."
Learn more about Petminded:
Visit their website at https://www.petminded.co/.