We get it, saving a lot of photos and videos of our precious animals in our care can be addicting! There will come a time when will have no storage left in your RescueTube storage drive but don't worry! We have a solution for that.
When using Doobert's Free Plan, you will get 30 gigabytes of storage for your photos and videos. Each video upload is limited to 5 gigabytes per file, but you can upload multiple videos in your bucket. 
If you're running out of storage space, here's how you can upgrade your bucket storage in the RescueTUBE.
Step 1: Click the More tab and select RescueTUBE.

Step 2: Click Upgrade Storage.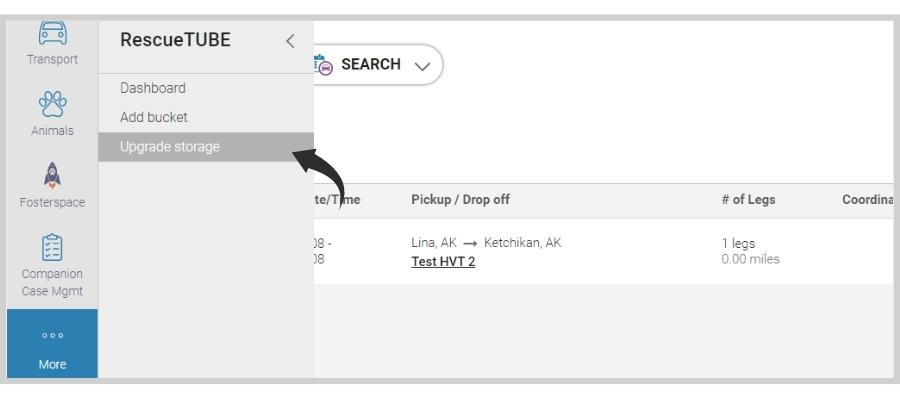 Step 4: Toggle here if you want to subscribe monthly or annually.
Step 5:  Select which plan you prefer and click Choose Plan. 
Step 5: If you have a promo code, enter it for a discount then click Apply.
Step 6: Click Paypal Checkout and it will redirect you to PayPal log-in page.
Step 7: Log in to your PayPal Account and follow the next steps shown on the screen.
Step 8: Once verified, your organization's account will be upgraded.
Enjoy more perks and save more precious photos and videos now with Doobert!