Having a good social media presence is extremely beneficial, especially for us animal welfare organizations.
It allows us to spread the word about our causes more effectively and build connections with other people, which is very important in our industry.
For you as a shelter or rescue, a big following can make it easier for you to find volunteers and homes for your animals.
It also gives you a better chance of getting donations whenever you need them. Why? Because your posts are reaching more people.
However, as great as the benefits that come with social media are, managing multiple accounts can be difficult.
But, with the right tool, it can be way easier! Have you heard of Later? It's the perfect tool for you if you're having trouble with social media management.
What Is Later?
Later is a social media management app. It was originally developed for Instagram but it can be used for other social media platforms, including Facebook, Pinterest, Twitter, and even LinkedIn.
Later comes with lots of cool features that can help you tackle all your social media-related tasks quicker and more efficiently.
What Can You Do With Later?
Plan and Schedule Content in Advance
Later has a visual content calendar that allows you to plan out and schedule your posts ahead of time.
You literally just drag and drop your images and videos on to the appropriate publish dates, add captions, and you're good to go! It's that easy.
And what's great about this is that it makes it so convenient to arrange each of your posts the way you want them to appear on your Instagram feed, which is very useful when it comes to keeping your page looking neat and presentable.
Connect Multiple Social Media Accounts
With Later, you can finally say goodbye to time-consuming manual posting and say hello to increased productivity. By connecting all your social media accounts, you'll be able to manage them right in one platform.
Analyze Social Media Performance
The more followers and likes you have on your social media pages, the better your chances are of gaining supporters—be it sponsors, volunteers, fosters, or adopters. That's why getting high engagement rates matters.
If you're having a hard time getting your following up, it's time to look at your social media performance. By doing so, you'll be able to pinpoint your problem areas and see what's working for your audience and what's not.
Later's social media analytics feature really comes in handy for this! It'll help you analyze your data and show you which time it's best to post content and which posts are doing well so you can improve your strategy.
Add Links on Instagram Posts
Later has a feature that allows you to add one or more links on your social media posts.
So, the next time you post an adoption plea or maybe a donation request on Instagram, you'll have the option to add a link that people could click to go directly to your website.
Invite Third-Party Contributors
Another feature that you might find pretty useful when using Later is the ability to invite third-party contributors. This can make it easy for other people to submit content to you.

How this works is you create a submission email and the photos and videos that contributors send to that email will show up on your Contributions in Later.
Add First Comments to Scheduled Posts
This feature is great for adding hashtags. We want to be using relevant hashtags on our Instagram posts to make them more discoverable.
The usual habit for many, though, is to add them on the captions of the posts. We've even done this in the past. But, this just takes up unnecessary space on the caption field and make it look cluttered.
The better way is to add hashtags as a first comment.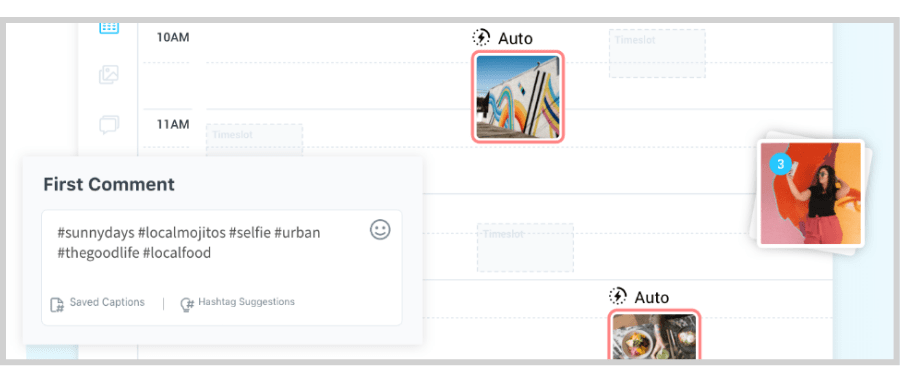 Later makes this easy because you can schedule that first comment to publish together with your Instagram post. So you don't have to go back and them in once the post goes live.
Hashtag Suggestions
Speaking of hashtags, if you're not too confident about your hashtag-selecting skills, Later has your back! You can just type in a hashtag and Later will generate a list of related ones that you can use together with their level of relevance to help you pick the right one.

Search Function and Labels
Another cool thing about Later is that it comes with a search function that lets you easily locate content according to media note, media usage, media type, and custom labels.
Schedule Posts on Your Mobile Device
Yes, Later has an app that's available on both iOs and Android devices! That means you'll be able to manage your social media accounts even without your laptop or pc around. Very convenient indeed!
How Much Does Later Cost?
Later has four different pricing plans: Free, Starter, Growth, and Advanced. The features that you'll get access to will depend on the plan you choose, so let's take a look at a quick comparison between the four to help you pick which one will suit your organization best.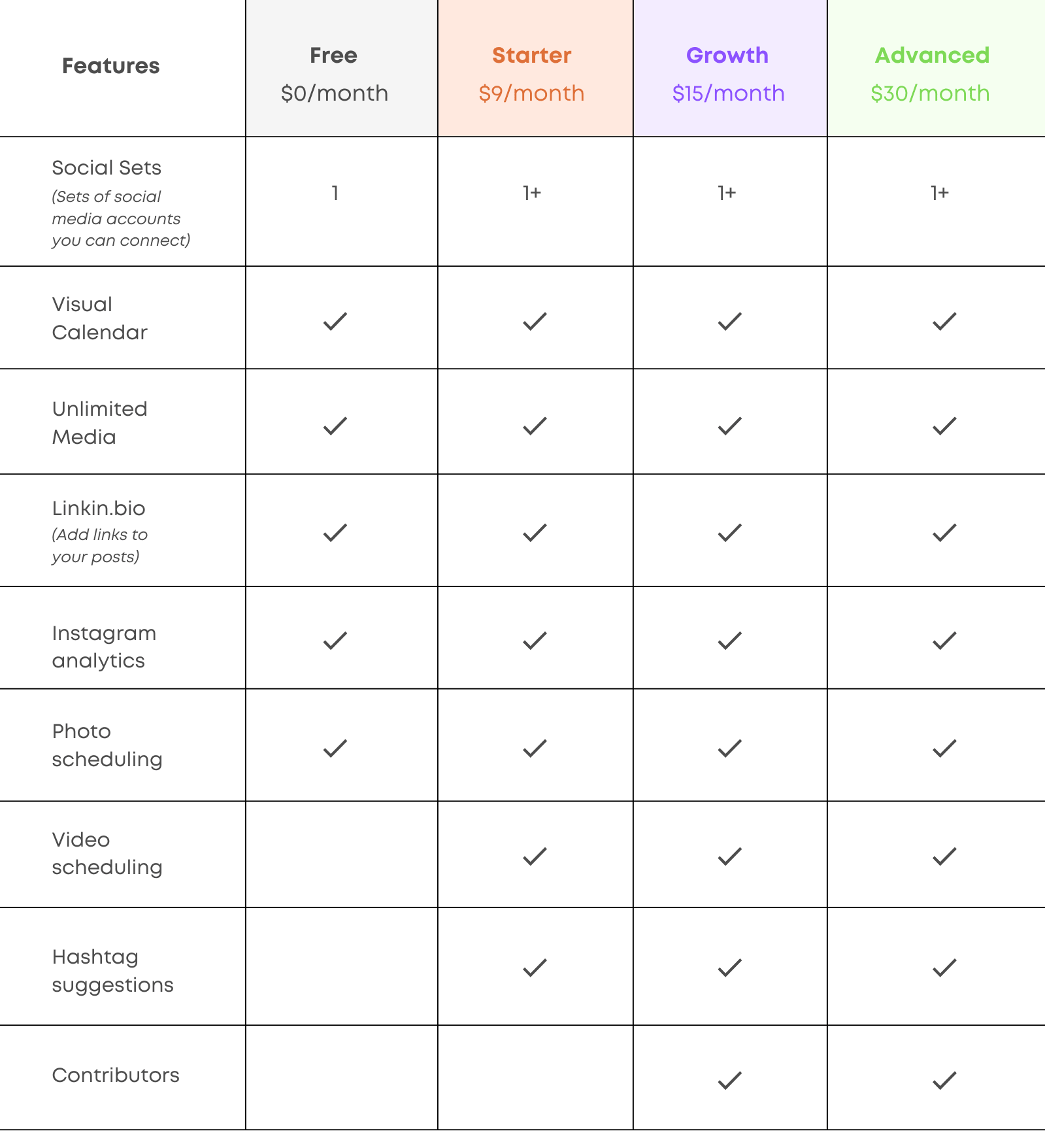 How Do You Get Started with Later?
Step 1: Go to Later.com
Then click the Create Account button.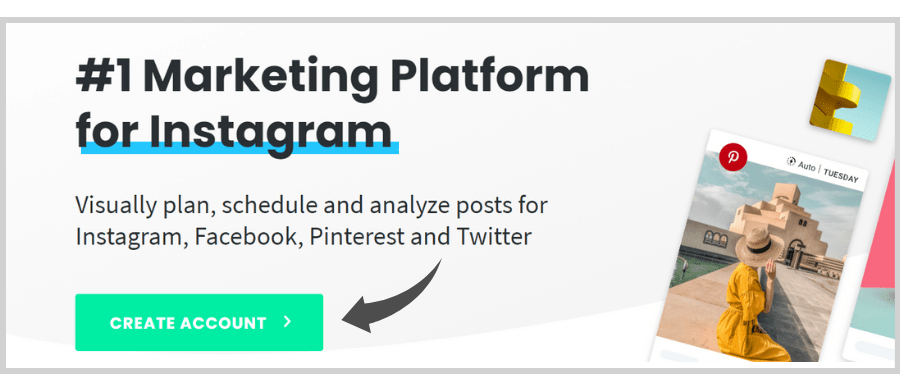 Step 2: Provide the necessary information

Step 3: Connect your Instagram profile

Step 4: Log in to your Instagram profile

Step 5: Answer a few questions

Step 6: Agree to Later's terms and conditions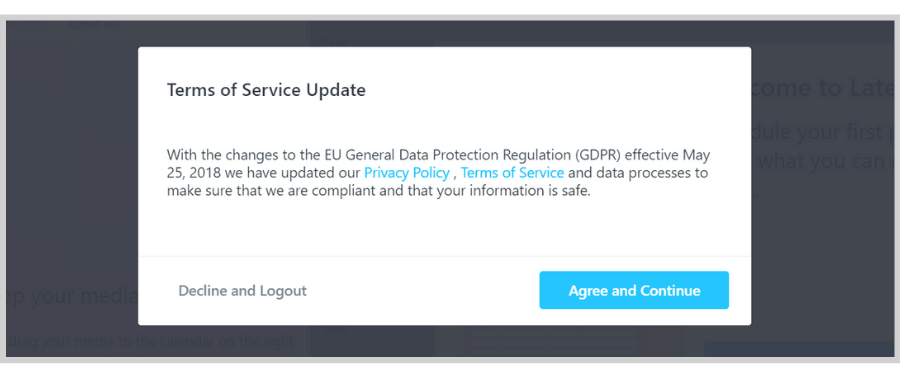 How Do You Schedule Posts on Later?
Step 1: Connect your social media accounts

Step 2: Upload your images
Simply click on another account to switch.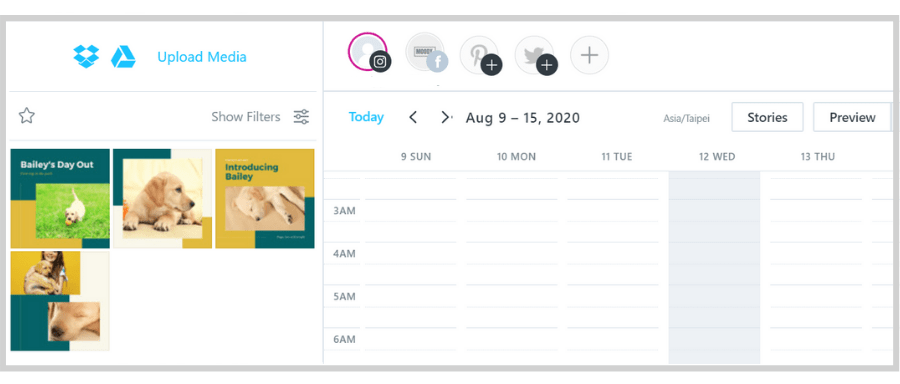 Step 3: Schedule your images
To do this, just drag and drop the images one at a time onto their respective schedules.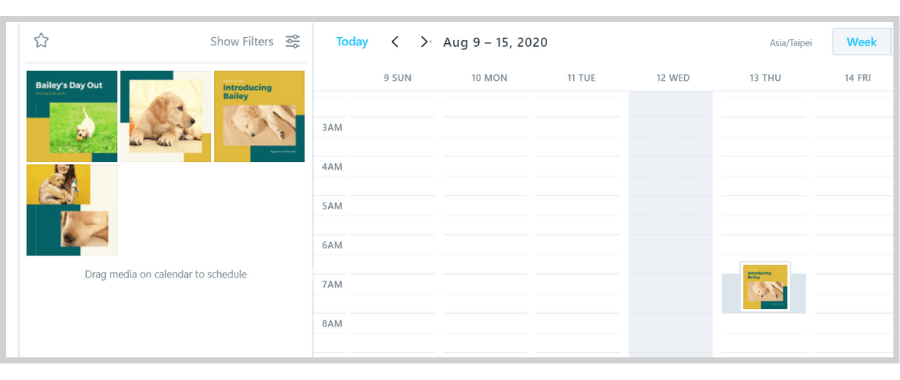 Step 4: Add your caption
Step 5: Hit Save
And voila! You've scheduled your first set of social media posts on Later!