Managing an entire team of people is far from easy, even when you have everyone gathered in one place. So we can only imagine how frustratingly difficult it is to continue to do so remotely.
Before, you can just call your team into your office for a quick meeting and they too can simply approach you whenever they have questions or need your help.
But now that almost all conversations happen virtually, your days can quickly become a constant explosion of emails, chats, texts, and calls.
Juggling all these different mediums of communication can be very exhausting and can make it difficult for you to keep your team consistently informed of and aligned with your goals and projects.
Fortunately, there's this tool that can make your life so much easier! Keep on reading to learn more about it or watch our video!
Microsoft Teams
Microsoft Teams is an online collaboration tool that has all the features you need to be able to effectively manage your team remotely.
Chatting, voice calling, video conferencing, scheduling meetings—you'll be able to do these and more right in one platform.
Their paid plans start at $2.50 per user per month, but guess what? If you're a small to medium-sized organization, you may not even need to upgrade to any of their paid plans!
Once you see the features that Microsoft Teams offers, trust us, you'll definitely agree that getting it for free is a HUGE steal!
What Features Does Microsoft Teams Have?
 Third-Party App Integration
Of course, Microsoft Teams integrates wonderfully with Office 365 apps, which is pretty helpful if you're already using them.
But aside from that, you can also integrate over 180 third-party apps, even with the free plan.
Channels
Channels are made up of conversations between you and your teammates. You can separate topics, projects, or departments into different channels to keep discussions organized and easy to locate when needed.

On Microsoft Teams, you have the option to create a standard or a private channel. A standard channel is accessible to all team members while a private one is only accessible to those you choose to give access to.
Guest Users
Microsoft Teams makes it so easy to work with people online, even the ones who aren't a member of your organization.
You simply send them an invite and on the platform, they'll be tagged as guest users and be able to access teams (which are composed of channels) that you give them access to.
Instant Invites
Whenever you need to go on a team call, you easily send an invite to all your team members instead of having to manually enter their email addresses on an invite one by one.
And you can hold a video conference with up to 250 attendees with just the free plan!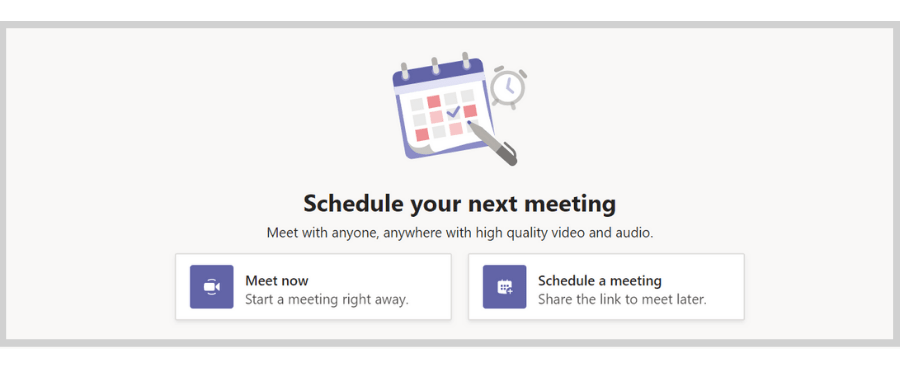 Screensharing
The ability to screenshare while on a video call is extremely useful and thankfully, this is a feature that you can enjoy with the free plan.

Quick Search Function
Microsoft Teams is equipped with a search bar where you can type in a keyword and be able to find files, teams, channels, group chats, and individual conversations quickly.

@Mention Feature
If you want to make sure that a specific team member sees your message or post, you can @mention them and they'll automatically get a notification.
You can also notify your whole team by typing @team before your message.
Access Teams on All devices!
Microsoft Teams is available on Windows, iOS, and Android, making it possible for you to install it across all your devices and collaborate with your team anytime, anywhere!
How to Get Started with Microsoft Teams
On their website, click Sign up for free.
Step 2: Enter your email address.
Step 3: Choose how you want to use Microsoft Teams
Step 4: Enter your password 
After entering your password, click Sign in.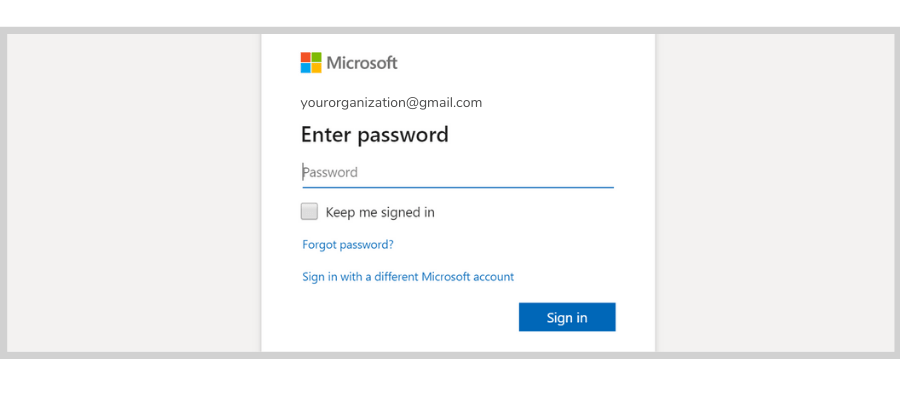 Step 5: Provide the remaining information
Once you've provided the necessary information, go ahead and click Set up Teams on the bottom right.
Step 6: Finally, choose how you want to access Microsoft Teams
You can either download the Windows app or simply use the web app. We recommend downloading it on your desktop and mobile device for easy access.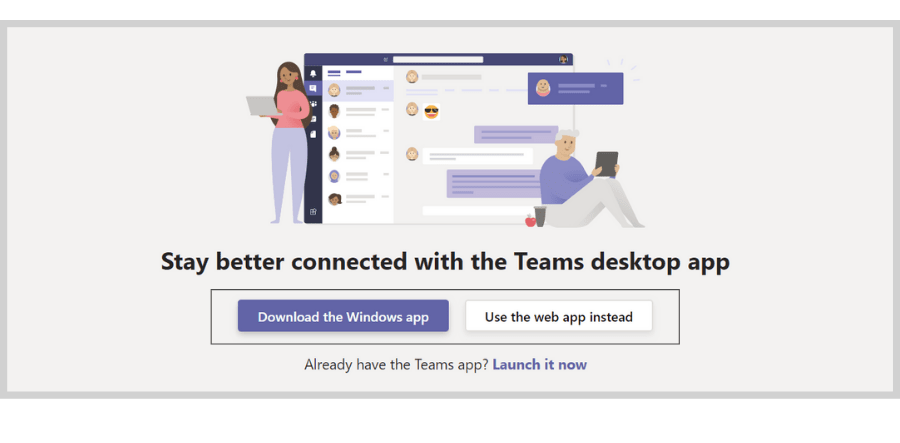 So are you interested in using Microsoft Teams to work with your team remotely? You can learn more about it here!