As a dog parent, wanting your pet to live a long and happy life is a given. Monitoring their diet is key to improving their health and overall well-being. Selecting natural superfoods for dogs and incorporating them into your pet's diet is an excellent way to practice a healthy regimen.
Jinx is a brand you can trust if you want to switch your dog's diet to healthy kibble and treats with natural superfoods. Keep reading to learn about the origin and features of their products!
How Jinx's Came To Be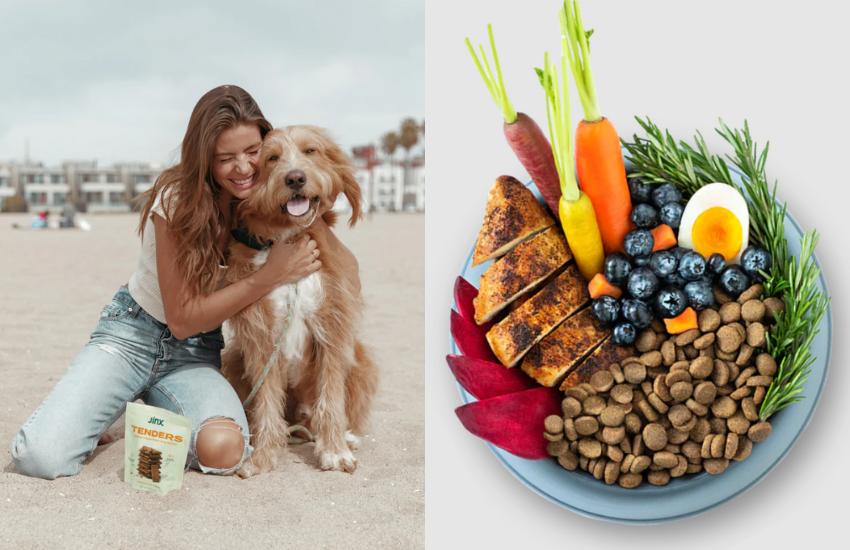 Like most pet-related brands, Jinx also has an admirable origin story involving an animal-loving human and their charming pets. For Jinx, it began when Terri Rockovich adopted a dog about 13 years ago.
Her dog was, unfortunately, a host of various health conditions – including a sensitive tummy and a baby palette. He also underwent surgery after suffering a back injury caused by a car accident. The aftermath of the surgery was rehabilitation, some nerve damage, and a long healing process.
"So, while we were kind of navigating all of these health drama, nutrition just became a really important component of keeping him healthy and happy."
Terri looked for a good dog food brand and product for her dog, but she soon grew concerned seeing the unfamiliar ingredients and the number of recalls on some brands. That's when she got the inspiration behind Jinx.
Terri and her team spent 12 months going through everything – from networking to identifying and assembling industry experts to create a nutrition council. They sought out certified nutritionists, veterinarians, and manufacturing experts to ensure that every product are high quality, pet safe, and genuinely nutritious.
"We decided to start a brand where we believe all dogs deserve high-quality, accessible nutrition on their terms."
A Strong Line of Products With Natural Superfoods For Dogs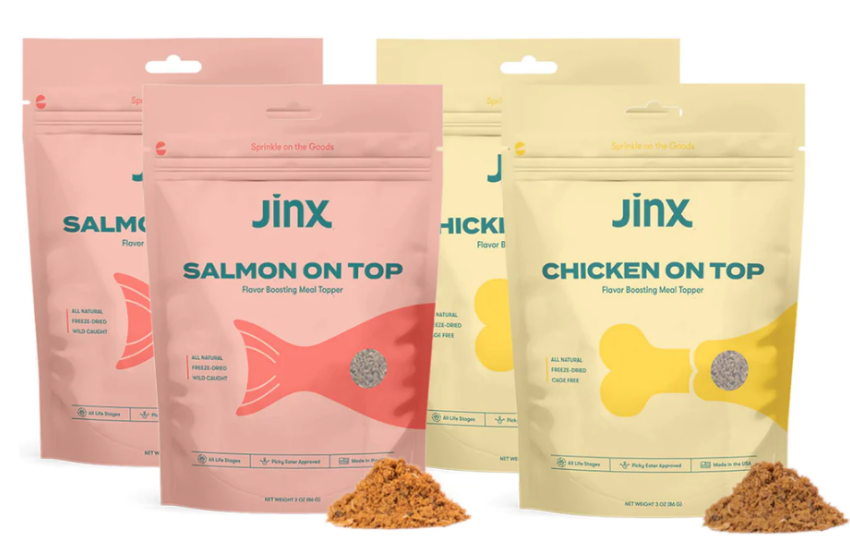 For modern dogs, cheap meat and fillers are not exactly cutting it anymore. Dogs nowadays need and deserve food made out of high-quality real food ingredients. Jinx created a way to connect you with your dog by giving them a chance at holistic nutrition through natural ingredients, tasty food, and thoughtful formulation!
 "At Jinx, we try to uncomplicate nutrition for the modern dog with delicious, purposeful products and do that with a proportionally appropriate diet."
The company truly believes that excellent dog food starts with natural ingredients. The brand incorporates premium ingredients, like organic chicken and real salmon, along with over 20 natural plant superfoods for additional nutrients. Jinx's products also contain patented probiotics to promote better gut health!
"Ultimately, I think we will get to a place where we become a single destination for all things doggy consumables."
To get your hands on these natural superfoods for dogs, visit Jinx's official website. It features their entire product portfolio, including their ingredient list and contact information! 
To get 20% off your purchase, use the code DOOBERT.