For a pet medical emergency, finding a reliable transport service for pets that practices safety standards is essential to ensure they reach the hospital in time. Fortunately, pet transportation services are now becoming increasingly popular and accessible. These companies serve as an effective and safe means of transporting your pet from point A to point B!
You can try out Pet Medical Transport if you're living in Colorado. They are a relatively new transport service that is making rounds on the roads of Colorado to help pet owners with medical emergencies!
State-Of-the-Art Transportation Service For Pets
Dr. Luanne Strom, the co-owner of Pet Medical Transport, has extensive knowledge and experience in emergency medicine. It has been her job for the longest time, so she knows what happens in that kind of scene.
According to her,
"We get those phone calls where people are desperate for their animals to get in and get help."
What's worse is that it is not entirely uncommon for pet parents to show up with an already deceased animal in their hands. It is always a heartbreaking sight for everyone involved.
Those moments helped Dr. Luanne develop an idea – a medical and emergency transport service for pets.
"Recently, about 14-15 weeks ago, we just started the first pseudo-pet ambulance. It's more of like a pet transportation company."
Pet Medical Transport specializes in three types of transport; scheduled medical visits, hospital-to-hospital, and emergency transports.
Saving Time and Lives with Pet Medical Transport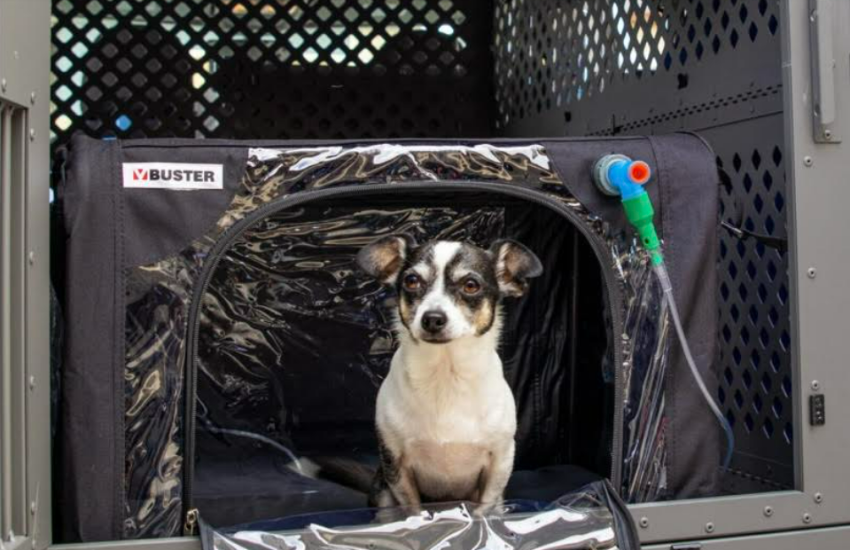 Pet transportation services have become such a way to help save more animal lives. Pet Medical Transport, in particular, aids pet owners who require an assist when it comes to transportation.
Their service is perfect for owners with large breed pets that can be challenging to load and safely transport in a car. They can also help those with pets that are too aggressive or too fearful. Pet Medical Transport also has professional equipment, like oxygen, bandages, and stretchers, on standby inside the vehicle in case of specific medical emergencies.
"We're everywhere in Colorado. Even the mountain towns that need help."
What makes Pet Medical Transport even more remarkable is the professionalism of the transport team! They are trained for medical emergencies and have a good understanding of pet behavior, making them highly qualified to deal with injured or sick pets!
"Eventually, we can have a round-the-clock service for every pet here in Colorado."
Currently, one of the company's future goals is to extend to the far east part of the state and offer more accessible emergency care to those in need.
To book for pet transport, simply visit Pet Medical Transport's official website. There, you can find all information regarding their services.