Get started today using your benefits as an airline employee!
1. Update your airline employee PROFILE
From MY DASHBOARD, select MY INFO tab then click TRANSPORTER. After that, select AIRLINE EMPLOYEE.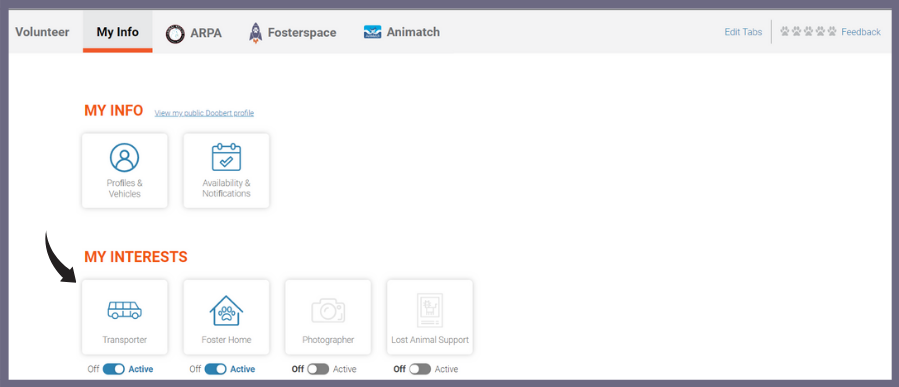 2. Completing your AIRLINE EMPLOYEE PROFILE is simple
Fill up the AIRLINE EMPLOYEE DETAILS by selecting your airline and your home base airport. After that, click SAVE button.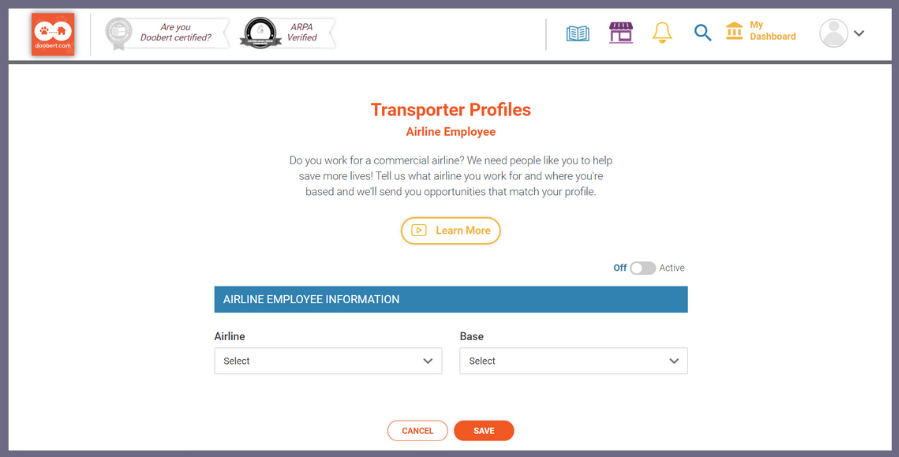 3. That's it! Now, when an airline transport is entered into the system you'll be notified.
You'll receive notifications through the daily digest or immediate email  you can adjust the frequency of emails by going to your avatar (upper right corner) and selecting NOTIFICATIONS