When shooting doggies/animals at Relay Transport Hand-offs or quickly on location, what is your #1 go-to in your Photo-Go-Bag?
Mine is a Small Purple Squeaky Ball!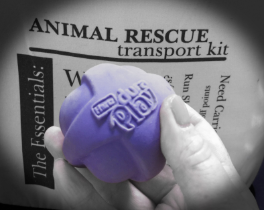 Also: If you have folks trying to help you get animals' attention in addition to, or instead of a toy, be sure to have them stand DIRECTLY BEHIND you — this way the animals will be looking at your lens as you take the pix!
Hope this helps!
Calling all STUDENTS, HOBBYISTS, AMATEURS, PROFESSIONALS (active or retired)
Build your Photographer Profile on www.doobert.com TODAY!
Love & Cheers,
JJ
visit me anytime at: BlueJ Imagery & Art