Monthly subscription boxes give the recipient the same excitement and joy as opening a new gift. It is why people adore the idea of purchasing subscription boxes for themselves and their families! While at it, why not extend that happiness to your pets too?
Most pet subscription boxes come to your door stocked and filled with doggie goods, treats, and toys catered to meet all pet needs. Though, with the growing number of pet subscription boxes, fur parents and their pets are starting to find most of them repetitive and boring.
Ali Mojaddedi, the founder of Petsi Box, recognized this problem. He presented his versions of specially-curated monthly boxes to appease the pet industry!
What's Inside The Petsi Box?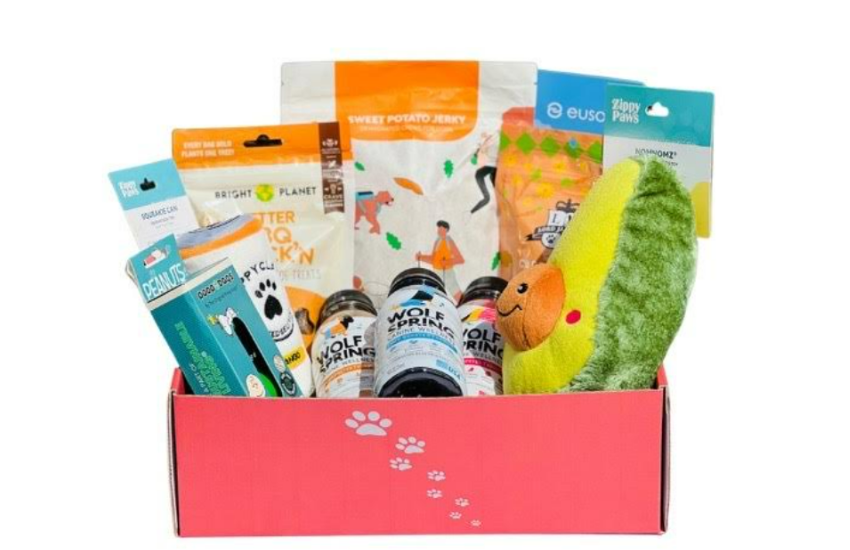 Petsi Box is a monthly subscription that caters to all pet needs. They are the kind of company that holds itself to the highest standards by partnering with top-grade brands, following environmental-friendly values, and having sustainable impact.
Their monthly subscription boxes are a touch above most of its competitors due to their uniqueness and reluctance to conform to the 'standard' and 'typical' goodies. Each month, they stuff their boxes with 100% all-natural and organic treats, essentials, and drinks.
"We don't just focus on toys and treats like the main competitors do."
Each monthly box contains chew toys for hard and soft chewers. Also, a wide variety of nutritional drinks and toppers that come in many delicious flavors are included. Plus, the box also contains several hygiene items, and many other treats and goodies.
Petsi Box also took a unique route that no other pet subscription boxes had walked on before.
"What makes us unique is that we're the first and only company with a plant-based box."
This box has a plant-based option that is consisted of vet-approved plant-based treats made of all-natural ingredients!
Subscribe To The Best Pet Box
"We're trying to become the ultimate pet box with the ultimate package for all their needs."
Currently, Petsi Box works with dogs of all sizes. They have a classic box, a small classic box, and a custom Petsi box for various types of dogs and pet needs.
If those are not enough, subscribing to Petsi Box also grants you access to their secure and highly-advanced QR code ID tags! These tags offer custom pet profiles, found pet alerts, and shelter broadcasts, which are extremely helpful if your dog gets lost or missing!   
To support their green and environmental projects, Petsi Box partnered with Evergreen to spread a positive impact on the environment. For every box bought and ordered, the company vows to plant a tree somewhere in the world. 
"If you purchase a box through us, we plant a tree around a world."
As of now, Petsi Box is planning to expand locally. Mostly, they're trying to reach LA and hopefully, expand more to the West Coast. They plan to open in various states and even introduce other monthly boxes.
If you're interested in what Petsi Box offers, visit their official website to know more about the details. You can find their list of monthly boxes and other relevant information like testimonials, a list of partners, and projects.