Who knew something so simple as an animal bite injury can lead to an innovation that would help save animals' and pet guardians' lives?
That's what experience has taught Dr. Laura Catena, a veterinarian who developed the ArmOR Hand Animal Handling Gloves after she was bit by a cat early on in her veterinary career.
According to Dr. Laura,
"The bite resulted in extensive surgery. My joints became infected, and so, I had to have surgery to clean out the joints. I was in the hospital for a full week because of the cat bite. And then I had seven months of physical therapy to just regain the use of my hands."
The experience opened Dr. Laura's eyes to the reality of being in vet practice and how a simple bite and scratch, while common and may not sound so severe an injury, can still have a serious impact on people's lives.
ArmOR Hand Animal Handling Gloves as an Investment Against Painful and Expensive Animal Bites
According to the World Health Organization (2018), animal bites are one of the major causes of mortality around the globe.
In fact, approximately 5 million cases of dog and cat bites occur annually, with 400,000 of this number needing to be admitted to the ER.
And having suffered the effects firsthand, and faced with the possibility of no longer being able to use her left hand again nor practice veterinary medicine as a result of the severe injury, Dr. Laura racked her brains for a way to prevent the same experience from happening to other professionals like her.
"I wanted to make a difference for other animal caregivers, so I kept on thinking, 'We need gloves that we can use.' There's no point in having a product that is not user-friendly,"
the vet said, thinking back.
At the time, the only thing that veterinarians like Dr. Laura had available were bulky, leather, welder gloves. It was the type of hand gloves that they themselves rarely use since they couldn't restrain animals compassionately or properly with those pairs.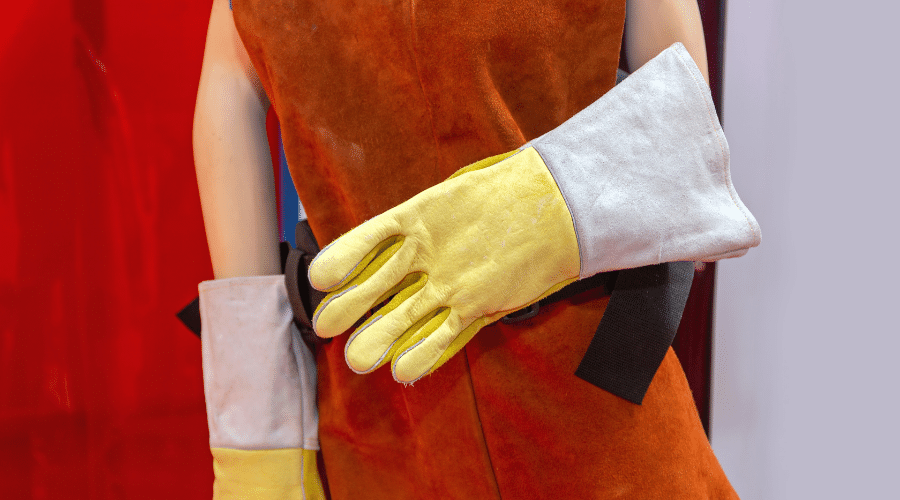 She added,
"The pet would just slip through your hands. It would cause more stress for the animal, the owner, the staff. And so, more often than not, we were just choosing to go without personal protection."
So, having learned a valuable lesson, Dr. Laura took the time to come up with features that she wanted her protective gloves to have.
This would then lead to the development of the ArmOR Hand Gloves.
ArmOR Hand Animal Handling Gloves Features You'll Love
Wanting to change the way animal handlers provide care for animals worldwide, Dr. Laura designed ArmOR Hand Gloves to become machine-washable and offer superior flexibility and dexterity. To this end, she said,
"The gloves are reinforced in the high-risk injury areas of the hand. And it was very important for me to do compassionate, low-stress, safe animal handling with them. And that's really how the idea came about."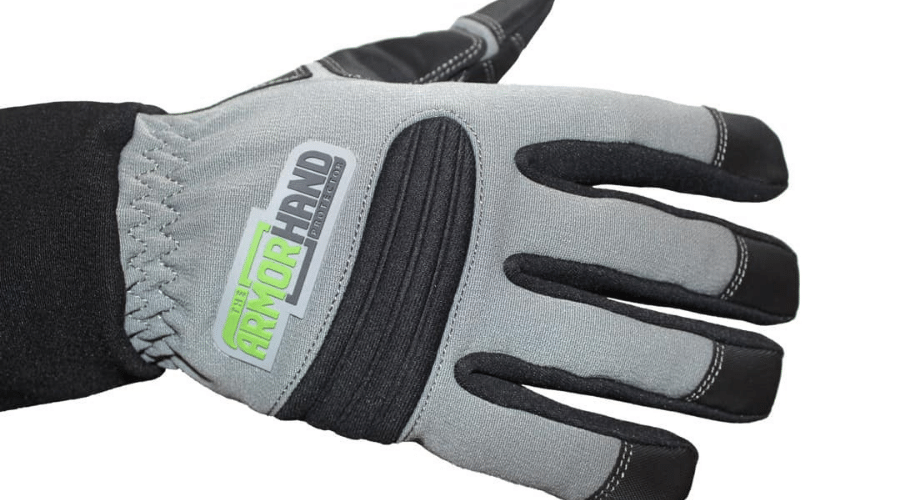 Apart from that, the gloves are made of synthetic/vegan materials, like stretch Cordura, which provides a strong stretch. A double layer of DuPont™-knit Kevlar also lines the entire hand, while Neoprene lines over the knuckles to increase flexibility.
Another strong point of the ArmOR Hand Animal Handling Gloves is that they aren't bulky. Consequently, you'll have an idea about the amount of pressure you're applying, which reduces the chances of injuries.
It's also water-resistant and allows for greater motor control. According to their website, these features are part of what makes the hand gloves safe for even pregnant and immunocompromised animal caregivers.
Sharing her vision for the future, Dr. Laura said,
"I really do want to get the gloves in all of the veterinary spaces… One of the missions behind ArmOR Hand Gloves is to really support veterinarians and also incorporate self-care. So, it's important for me to get the message out that you deserve to be protected."
Learn more about ArmOR Hand Animal Handling Gloves:
Check out their website at https://armorhandglove.com/.