Dogs are not just canine companions for most dog owners. They are more a beloved and cherished family member more than anything. For that reason, the mutual devotion and love shared between humans and dogs can make a canine cancer diagnosis seem like world-ending news.
Currently, there is no known cure for dog cancer. For now, the thing that dog owners can do for their pets is to find a way to prevent it. One of Calviri's goals is to create an effective preventive vaccine against dog cancer. Accomplishing this will bring the company closer to its primary mission, which is to end dog cancer.
Calviri: The Origin Story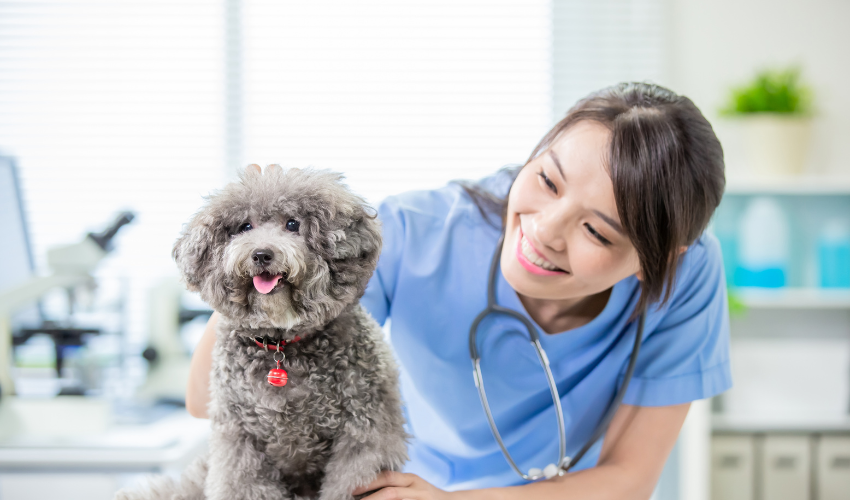 Calviri is a company that has worked wonders in the science and cancer community. Its purpose is simple: end the suffering caused by cancer – in both dogs and humans. Driven by a dedication to help, passion for the field, and fascination with innovative science, Calviri has been continuously revolutionizing and pushing back the boundaries of the cancer community.   
According to Stephen Albert Johnston, CEO of Calviri,
"The invention we've been working on for quite a while and is starting to come to fruition is the vaccine to prevent cancer. Not cure it. To prevent it in the first place."
As an aspiring inventor with over 60 patents, Stephen has done many things for the world. Despite that, he felt that he still wanted to do more. He wanted to create something meaningful that had a significant impact on the world.
What can be more impactful than working to find a way to end cancer, right? Calviri originally started as a side project until it expanded. It has been on the working board for 15 years, and only a few years ago did it finally see more development.
"We couldn't get anybody interested on the human side."
Stephen originally wanted to focus on human cancer, but that was put on the back burner when people seemed skeptical of the project. Without support from the human cancer community, Stephen decided to turn to the dog side – where he and his project thrived. It shows that despite having no support, Stephen still managed to push through until he found a path that would lead to his desired goal.
A Possibility To End Cancer Today
According to Stephen, the animal side was a completely different experience from the human side. Though, it was the difference he needed to push his project through. He found a foundation willing to sponsor their clinical trial to test the preventative vaccine.  
"It was the largest dog interventional trial in the world ever."
Over 800 dogs have been enrolled in the program as of last June. So far, findings indicated positive results, and no significant adverse events have transpired. The company will soon push for a conditional license to distribute the vaccine.
This way, they can gather more information they can utilize to improve the vaccine better. Calviri is also gearing up for another clinical trial to afford the much-improved version of the vaccine, which will hopefully cover more types of cancer.
"Our main goal from the very beginning was to have something the world could use. That is why we focused on an inexpensive preventative vaccine for the future."
To be updated on the progress of the vaccine, you may visit their official website. They often post updates and announcements about their projects and events there. Contact the company through email if you want to support or be part of the fight to end dog cancer.