So, you need to be away, and no one's around to help take care of your dog with special needs?
Tender Loving Care Pet Nursing Hotel keeps your pet healthy by providing them with 24/7 personalized care.
In the words of Leslie Fleuranges, who founded the luxury pet hotel,
"Tender Loving Care Pet Nursing Hotel is a new concept in pet care. We opened in May of 2020, right in the middle of the pandemic… We really cater to and specialize in caring for older pets, pets that have health issues, pets that have mobility issues, maybe even pets that are sort of going through palliative care, and anxious pets."
About the Luxury Pet Nursing Hotel
A luxury pet nursing hotel located in a renovated, single-family home, TLC Pet Nursing Hotel is designed specifically to care for your animal companions as if they were still at home. For this reason, the TLC team is on-site 24/7 to ensure that each of their needs is being met.
The staff also apply the same degree of personalized care to other services they provide, such as dog enrichment classes, palliative care & counseling, pet massage, pet reiki, daycare, and concierge transport.
Leslie added,
"Why I got into the business to begin with is to take care of these pets that I call have special needs. They're not necessarily easy pets to go to doggy daycare during the day because they have these special needs… So, that's what we do here at Tender Loving Care Pet Nursing Hotel. And that's why we call it a nursing hotel, because we're giving medications. We are making sure that pets are cared for on a more one-on-one type of situation as opposed to group play."
On a Mission to Deliver Compassionate Respite Care With TLC Pet Nursing Hotel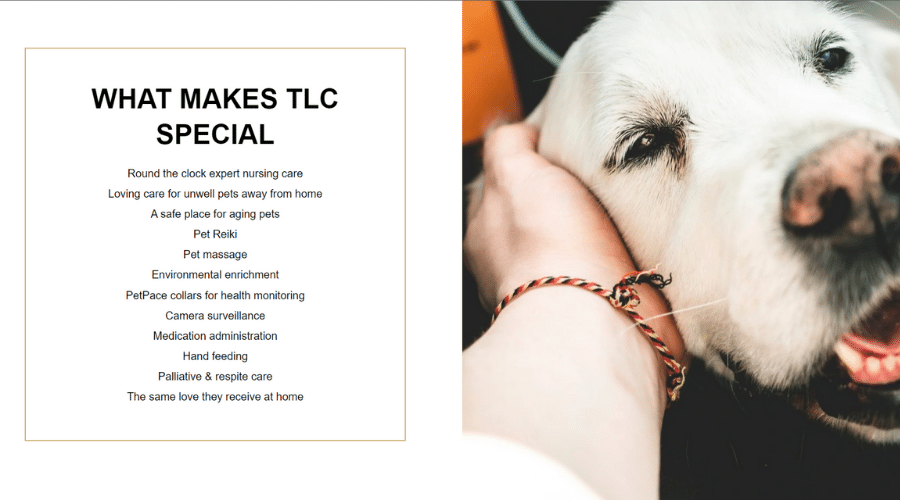 As the TLC Pet Nursing Hotel's website states, the 8,000-square-feet luxury pet hotel is on a mission to deliver compassionate respite care to special needs pets. For the TLC team, this means that they give loving and individualized attention to each and every furry baby that comes to them.
"I wanted this [pet hotel] to be your pets' home away from home. So, the idea was that we would make this as beautiful and as homey as we possibly could. And so, we don't have kennels, and we don't have crates…to minimize [dogs'] stress as much as possible,"
Leslie continued.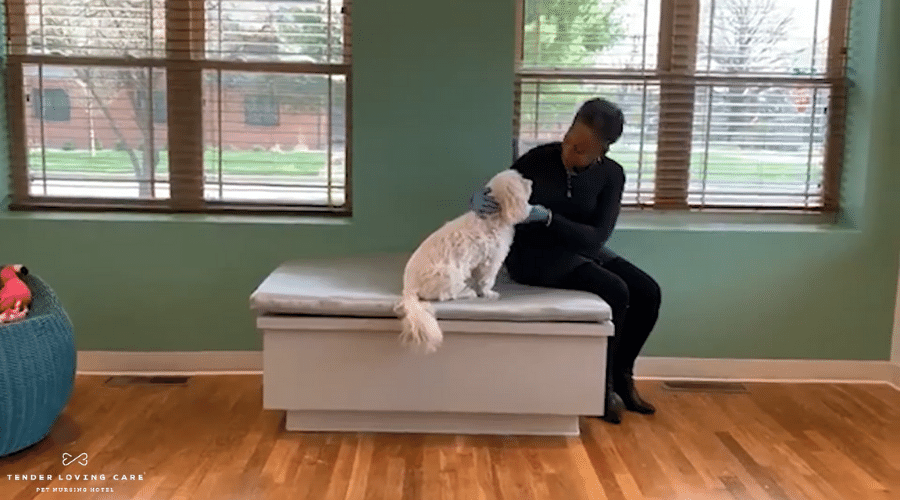 Although Leslie and her staff primarily cater to canines and felines, they have also taken care of other animals, like rabbits, in the past.
When asked what her vision is for the business, Leslie shared,
"My hope is that we'll be able to open up another location… And frankly, my bigger dream obviously is to be able to franchise this because I do believe that what we're doing is pet care 2.0. We're doing something very different."
Learn more about Tender Loving Care Pet Nursing Hotel!
Check out their website at https://tlcpetnursinghotel.com/.