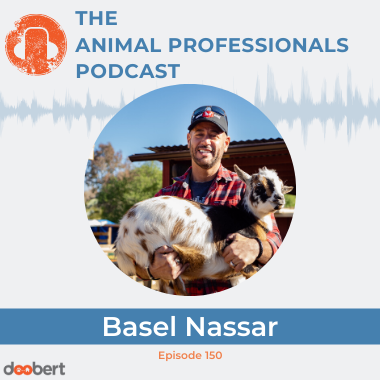 Basel Nassar is a serial entrepreneur and the two-legged creator of Boss Dog Brand, a line of pet products that promotes gut health through probiotic and prebiotic nutrition. As the creator of one of the most famous people yogurt brands in the world, Basel knows a thing or two about digestive health.
One day, after getting out of the human yogurt business, he noticed his dog Kelby, a Rhodesian Ridgeback, would pick at his food and look at him like, "what's this?" Being knowledgeable about the yogurt business, Basel decided to create a frozen yogurt for his picky pup, who also had some digestive issues. That began the Boss Dog line of products!
Part of Boss Dog's mission is to give back to animal rescues and shelters who work so hard to save lives and make the world a better place for animals. His company recently launched "Boss Dog Cares," where he has supported more than 20 animal rescues and organizations throughout the world in less than two years. The Seattle-based businessman is the father of two and besides Kelby, Basel has two other dogs, a cat named Franky and a hundred-pound tortoise.
---
Website: https://bossdogbrand.com/
Facebook: https://www.facebook.com/bossdogbrand/
---