Did you know that African Americans only make up less than 4% of the pet industry's demographics?
Lashonda Geffrard, founder of the Black Pet Business Network, aims to change all that.
In the words of Lashonda,
"Our primary goal is to help with the diversity and inclusion issue that we have with the pet industry."
Black Pet Business Network and a Host of Impactful Organizational Efforts
As someone who admits to doing a lot of different things to help all shareholders in the pet industry, Lashonda wowed us when she said that she dabbles in almost everything.
To illustrate, she's a professional pet groomer by day, the owner of The Paw Shop in Sunny, Orlando, Florida, and the founder of Paws of Hope.
Just a bit of background, The Paw Shop is Lashonda's bread and butter, while Paws of Hope is a nonprofit organization where Lashonda and her team rescue animals.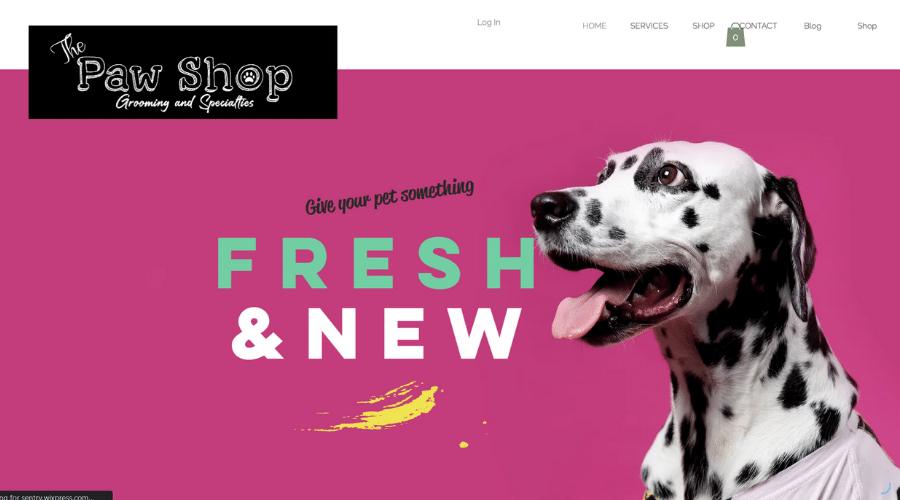 Their primary focus is keeping the pets of low-income to no-income families happy and healthy.
Apart from that, Lashonda is also the host of Black in the Pet Business, a new podcast that focuses on giving pet owners information, reviews, and other things that will help them have happier, healthier pets.
Considering how productive she is, we asked Lashonda where she got the passion for all her business endeavors.
Here's what she said:
"Growing up, I was not allowed to have any pets. My parents hate it. I wasn't allowed to have dogs or cats or birds or anything. But I grew up really very passionate [about animals], and I think that fueled me to want to learn more."
In fact, as is the case when something you want so bad just seems out of your reach, Lashonda, at a young age, threw herself into animal science and canine behavior to learn a lot about dogs.
"My primary focus was dogs. I just love everything about dogs, and I love everything about animals… I tried to pursue a career in veterinary medicine, but then I literally I stumbled upon grooming… And I was like, I don't like math or science anyway. I'll just do this instead."
Calling her decision the "best thing ever", Lashonda has never looked back.
Connecting Black Pet Professionals and Petpreneurs With Black Pet Business Network
Saying that she does "everything for animals", Lashonda eventually established the Black Pet Business Network as her way of giving back to her community.
"For any business, you owe your community. You're responsible to your community for a magnitude of different things… So, yeah. I love being able to give back."
This love for giving back was initially what gave birth to Paws of Hope.
At first, it was about Lashonda noticing that a lot of pets coming into her salon weren't updated on their vaccines or were in poor conditions.
Wanting to make sure that they took care of everybody, Paws of Hope then gave birth to the Black Pet Business Network, a community that supported people like her.
As the founder of all these wonderfully helpful organizations, Lashonda is out to prove that making them all successful is possible.
"Our goal is to really go further and also help create scholarships, small business grants, workshops, seminars, retreats and everything to really help inspire and motivate and keep small businesses in the black community, in the pet space alive."
Learn more about Black Pet Business Network!
Go to their website at https://www.blackpetbusinessnetwork.org/.