Are you looking for a book that will help your kids learn to interact safely with dogs?
"Doggy Do's & Dont's" is a beautifully illustrated non-fiction children's book that teaches dog safety and animal behavior for kids.
Authored by Dr. Emily Levine, Doggy Do's & Don'ts aims to reduce the number of very preventable dog bite cases in young children.
According to the board-certified veterinary behaviorist,
"I'm hoping it serves as an educational tool for children and their caretakers. Called "Doggy Do's & Don'ts", it's written in a rhyme format for very young kids with really a great artist who did lovely illustrations. The scenarios sort of go through how kids should and shouldn't interact with dogs."
How to Have a Respectful and Loving Relationship With Your Dog Through Doggy Do's & Don'ts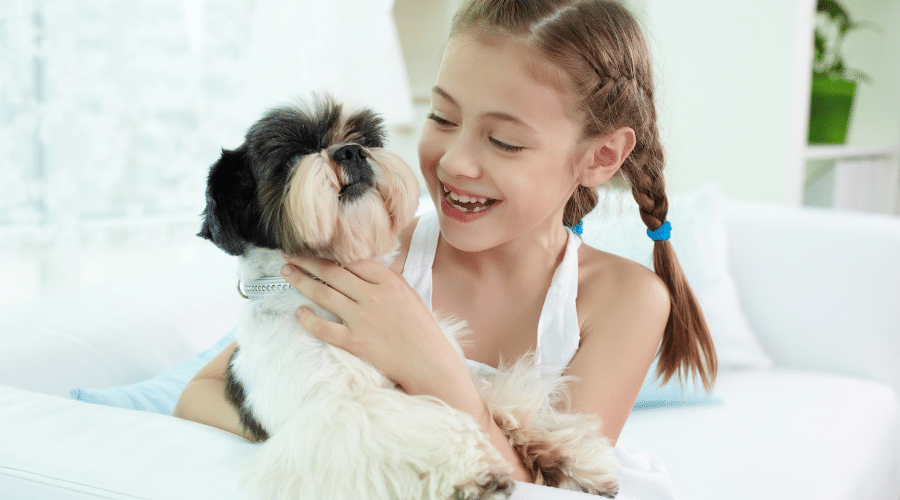 As a veterinarian, Dr. Emily helps pet parents with animal companions who have behavioral issues.
In fact, it's exactly because of her line of work that she chose the scenarios that are highlighted in the children's book.
"Dealing with behavioral issues and pets, I see a lot of unfortunate things. Dogs biting kids is a very, very common issue,"
she shared.
The animal doctor added that even though there are so many ways to prevent dog bites, there are still numerous misconceptions about them.
In her opinion, however, the issue really is the culture clash between the human safety culture and the dog culture.
To be specific, if humans knew how to read dogs' body language, there would be significantly fewer dog bite cases in kids and fewer people needing to decide if they can keep their dog in the home or not.
"The dog often is giving many polite cues to say 'Please stop, I'm uncomfortable.' But if the adults in the home don't understand what the dog is saying, then certainly, kids aren't going to heed that information."
The key, therefore, is to teach children in a way that keeps them safe. At the same time, we should also teach them that dogs have feelings and their own personalities, which humans have to respect.
Coming Up With Doggy Do's & Don'ts
When asked what inspired her to write the children's book, Dr. Emily laughingly shared that her author journey started when she became a mom.
"It was actually when my daughter was around two years of age. Of course, being a vet, and being a vet behaviorist on top of that, I wanted to read books to her about pets."
At the time, however, plenty of children's books she read encouraged risky behavior for the child with their canine companions. Or, if not that, many of the books represented the dog as being bad when they were just anxious or scared.
So, not being able to find an appropriate read to her daughter that would keep safe her safe yet also teach her to have a respect for animals, Dr. Emily got the inspiration to create a book of her own.
Published in 2020, the book has been well-received even by those people who are particularly knowledgeable about dog behavior.
Learn more about Doggy Do's & Dont's!
Visit their website at https://animalbehaviorclinicnj.com/.