Animal rescue organizations are doing amazing work rescuing, rehabilitating, and rehoming animals in need. But the business of saving lives is not for the faint of heart. Oftentimes, we only get to see the happy faces of pets riding off into the sunset with their forever family and none of the administrative challenges that animal rescue organizations go through behind the scenes. 
As an animal rescuer himself, Doobert.com founder, Chris Roy, knew he had to do something to simplify these administrative tasks. These rescue organizations are saving thousands of animals despite the difficulties, and he believed that with the right tools, they can save even more.
With his background in tech and his love for animals, he gathered a team of people who believed in the same cause he did. Together, they custom-built a powerful software designed to simplify animal rescue and fittingly called it "Doobert" to pay tribute to a very special orange and white tabby rescue cat that left a huge paw mark on Chris's heart.
In this blog post, we'll take a look at some of the administrative challenges that animal rescue organizations face and how Doobert can help to overcome them.
1. Animal Case Management
Animal cases like rehoming, loose pets and TNR requests can be difficult as they require a lot of time, resources and coordination among different individuals and organizations. 
Through their work with Dallas Animal Services and Spay Neuter Network, Dallas Pets Alive! can attest to this. According to them, agencies were unable to effectively track outcomes for the animals entering the shelter system. This often resulted in inefficient collaboration between agencies and pets entering Dallas Animal services due to not enough lead time to rehome or find fosters for animals.
This led Dallas Pets Alive! to partner with Doobert to create a collaborative case management module called the Companion Case Management System. 
Helpful Companion Case Management (CCM) features:
Task assignment and management
CCM makes collaboration easier by allowing organizations to create tasks and assign them to volunteers. They can even set due dates to make sure nothing is missed. Organizations can view tasks assigned to them and to volunteers in one place.
CCM has a Workflow feature that allows organizations to create "set and forget" workflows that use triggers, like email responses and time delays, to ensure that the case progresses despite their busy schedules. We walk you through how it works in this blog.
Organizations can save a ton of time by turning their frequently used messages, like onboarding emails or guidelines, into message templates that they can send or add to their automated workflows in just a few clicks. Learn more about it here.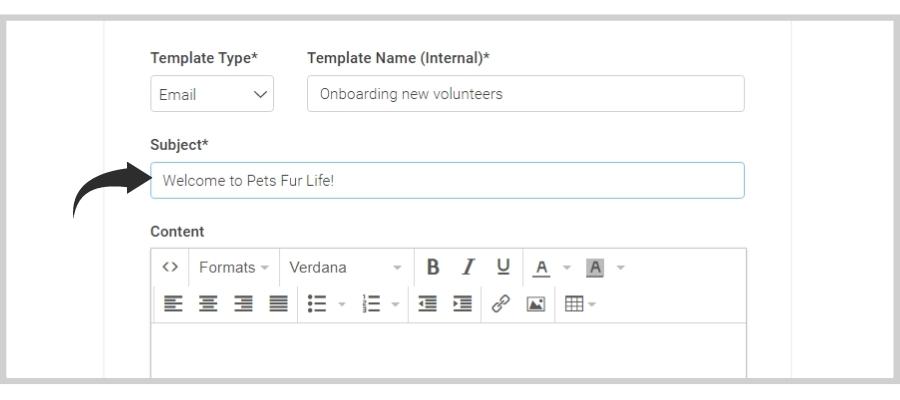 In some cases, organizations might encounter cases that require much more resources and manpower than they can offer. With CCM, they can easily transfer cases to a different organization that has the capacity. CCM transfers all the information, including the case contact and profiles of the animals involved, to the new case owner. We talk more about it here.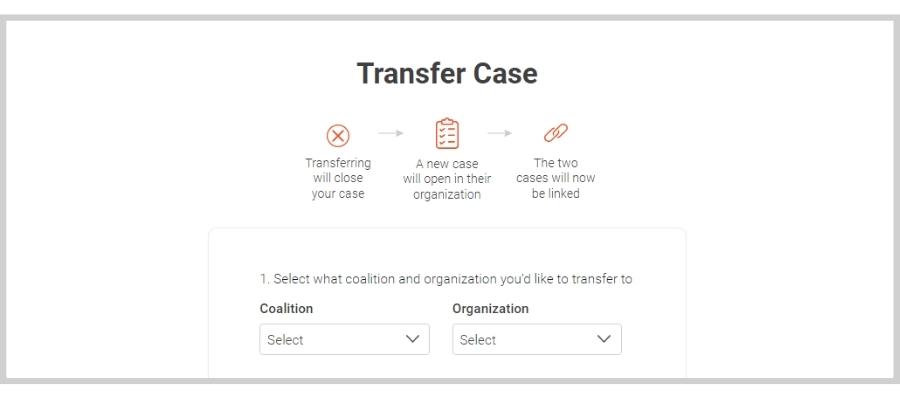 The Companion Case Management has a lot more features. Check them out here!
2. Foster Program Management
It takes a lot of time, effort, and resources to run a foster program. One of the biggest challenges is finding enough volunteers who can give the animals the love and attention they deserve while waiting to be adopted. Managing animal foster programs also requires a high degree of organization and coordination, which can be a bit overwhelming. 
Doobert has a module called Fosterspace, which is specifically designed to help animal rescue organizations run a successful foster program.
Helpful Fosterspace features:
Fosterspace is one of Doobert's modules and it has a Recruit Fosters feature that lets organizations create a foster request and send it to thousands of active Doobert foster volunteers as well as share it on their Facebook page/group. All applications will appear in one place and organizations will be able to easily review foster applications and approve or decline accordingly. Learn more about it here.

Once an organization approves a foster application, the volunteer appears under "Current Fosters". They can then click on the link icon to assign a pet (or pets) to that foster. This makes it easy for them to see which foster is caring for which pet. You can learn more about assigning pets to fosters here.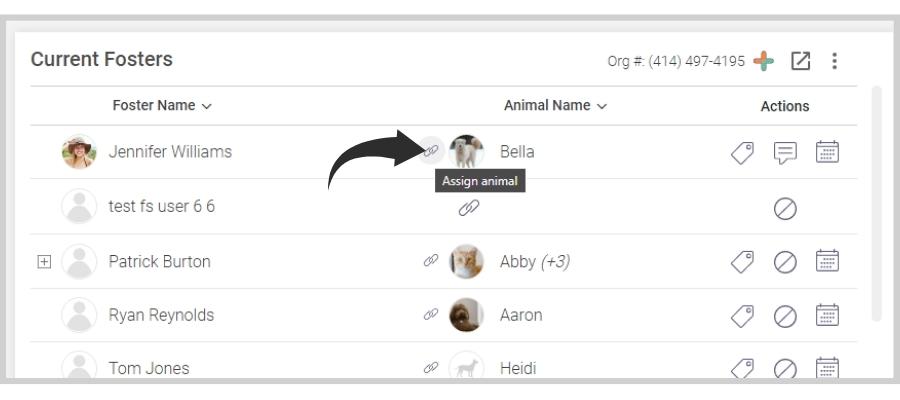 Manage foster concerns with Doobert's Ticketing System
Foster volunteers added to an organization account can send "tickets" from their volunteer dashboard which then shows on the organization's dashboard. You can read more about it in this blog.
Mass announcement feature
With Fosterspace, organizations can easily send announcements to select groups of fosters. They simply categorize animals by adding relevant Tags on their animal profiles (ex. special needs). This would then allow them toenter that specific tag under "Our Organization Tags" to send an annoucement to all fosters with pets under that category. We show you how this feature works in this blog.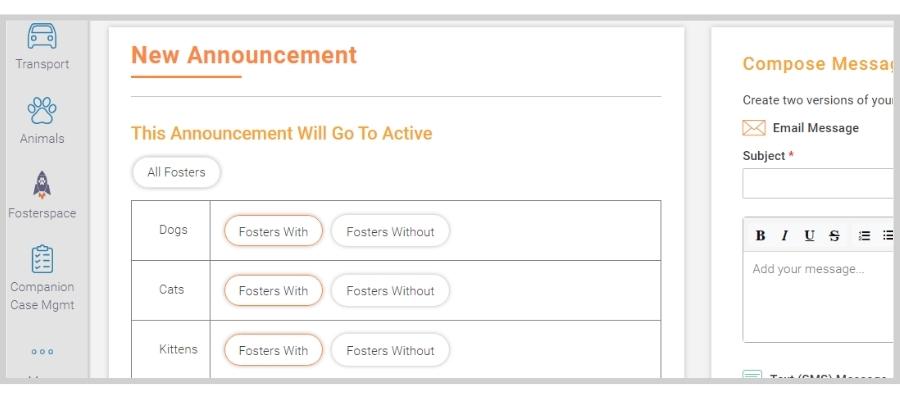 Organizations can maintain visibility on every appointment made on each pet's calendar. They can co-manage it together with their foster volunteers and add events, like meet-and-greets or vet appointments, to the animal's calendar whenever needed.
Organizations can send and receive text messages from their volunteers right on their dashboard. 
3. Fundraising
Fundraising can also be a time-consuming task. Animal rescue organizations rely on donations to keep their doors open, and managing donor relationships and fundraising efforts can be tough. On Doobert, there are multiple ways for organizations to earn money:  
Earn money from Doobert through the Doobert Forward Store
Doobert recently launched an ecommerce store that works very similar to AmazonSmile but organizations earn more. When you shop for pet supplies at shop.doobert.com, Doobert will pay 5.0% of your total purchase to the animal rescue organization YOU choose! You can learn more about it here.
Raise funds with Doobert's fundraising feature
Organizations can create a FREE fundraising page where they can add photos, videos, a cost breakdown of their goal amount and even regular updates. They can share the fundraiser on different platforms, via email or on their website. We show you how it works in this blog.
Sell items on the Doobert Rescue Store
Organizations can also list items they are selling on the Doobert Rescue Store where people can purchase in support of them. They can even hold auctions if they want to.
4. Animal Transport Monitoring and Management
Animal transport is an incredibly important part of animal rescue. By moving animals to areas with more resources and better adoption rates, organizations are able to give them a second chance at finding a loving forever family.
But organizing and coordinating these transports come with a number of challenges, especially when dealing with long distances and multiple stops. Many animal rescue organizations also have a hard time finding volunteers and have limited resources to dedicate to transport efforts. 
With Doobert, animal rescue organizations are able to easily find and collaborate with thousands of transport volunteers.
 Helpful animal transport features on Doobert:
Animal transport requests
Organizations can create and send animal transport requests to active Doobert transport volunteers, their preferred volunteers or even share it to their Facebook page or group. All transport requests come with their own page where volunteers can see the transport details and sign up to participate in the transport. They'll be able to monitor the progress of the transport and see the volunteers signing up in real-time from their dashboard.
For longer distances, organizations can also send out requests for rescue relays, which are transports that involve multiple volunteers working together to move an animal from one state to another or across several states. Doobert can help organizations save time creating this transport with its auto-split feature which automatically splits the route into several legs that volunteers can sign up for. You can read more about it here.
Organizations can also create Local ride requests which involve volunteers transporting an animal within 50 miles of the pick up point. This can be for things like vet appointments or meet-and-greets. We show you how it works in this blog.
Doobert also has a High-volume transport feature that allows organizations to share vehicle space with animals from other organizations or reserve a space for their animals in another organization's vehicle.Organizations can make their transport public and send invites to other organizations to join. They're able to indicate the loading capacity by specifying the number and crate sizes they have available in their vehicle.
Favorite rides for Local transports
This feature can help organizations save time by allowing them to pair pick up and drop-off locations that they frequently use in local ride transports. When they create a local ride request, they can add the to and from location with one click.
5. Animal Data Management
Record keeping and data management can be a real headache. With so many animals coming in and out, tracking all their information can be overwhelming. With Doobert, organizations have one place to store and manage all of their animal data. 
Helpful animal data management features on Doobert:
Multiple ways to add animal profiles
Organizations can add animals by bulk using our Quick Add feature or create detailed animal profiles by choosing Full Add. You can read more about it in this blog.
Import animal profiles from other shelter management systems, like ShelterLuv, ShelterBuddy, Adopt.A.Pet.com, and ShelterManager. You can learn about how it works in this blog tutorial.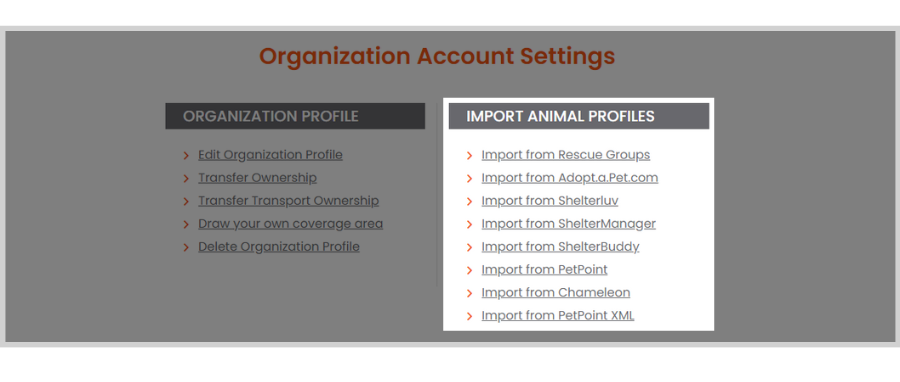 On Doobert, each animal gets their own Ambassador page, which is an instagram-like page where an organization or a foster volunteer can add photos, videos and interesting information about a pet. It's a great place to send potential adopters to so they can see both the animal's true personality and important data like the animal's behavioral assessment and medical documents. You can learn more about it here.
Use powerful filters to help organizations find animal profiles and data quickly. 
Group animals together to easily assign them to a foster volunteer.
Add tags (ex. Lily's kittens, neonatal pups, need foster) to categorize animals and easily find their profiles and data. We show you how it works in the further part of this blog.

6. Volunteer Management
Volunteer management can be a challenge. Volunteers are essential to the work of animal rescue organizations, but managing them can be a daunting task. Implementing a volunteer management system and keeping in regular communication with volunteers can help keep things running smoothly. Doobert is equipped with tools to help simplify this.
Helpful volunteer management features on Doobert:
Upload a list of existing volunteers
Organizations can easily upload their volunteer list along with their data to Doobert. 

Search for different types of volunteers
Find fosters, transporters, in-person volunteers, virtual volunteers, photographers and even lost animal volunteers. Organizations are able to view their profile, certifications and contact information. Learn more in this blog.

Give volunteers permission to co-manage an organization's account
Organizations can delegate tasks and spend more time on other areas where their expertise is needed. They have complete control over each volunteer's level of access – whether they want them to only manage fundraisers or coordinate transports. We talk more about it here.
7. Social Media Management
Lastly, social media management can be overwhelming, especially for small organizations. But social media is essential for raising awareness and soliciting donations. Social media management tools and delegating the task to a passionate staff member or volunteer can make all the difference.
If your animal rescue organization is in need of a volunteer to help with social media, you can use Doobert's volunteer search feature to find a virtual volunteer.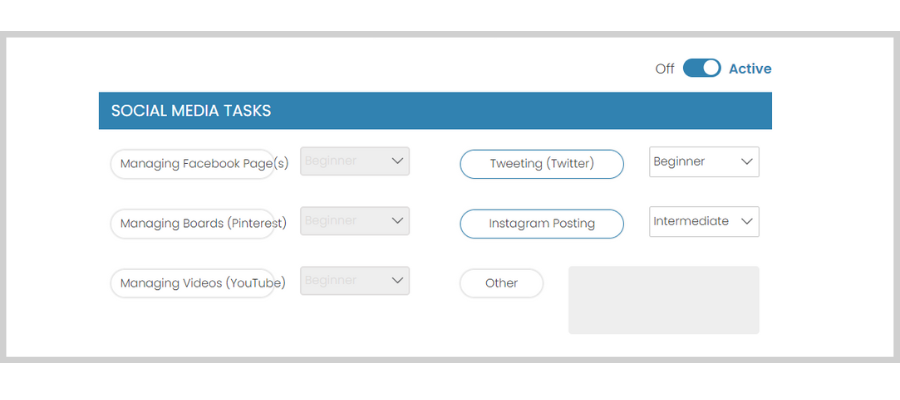 On Doobert, volunteers are able to create a virtual volunteer profile and choose how they want to help animal rescue organizations virtually. This includes helping organizations manage their social media, from Facebook and Instagram to Twitter and YouTube. Volunteers can even help with posting animal profiles and reviewing adoption applications.
In Conclusion… 
Administrative tasks can be a challenge for animal rescue organizations, but with the right tools and processes in place, organizations can focus on their core mission of helping animals in need. By using tools like Doobert, animal rescue organizations can make a bigger impact and help more animals find loving homes.