Fundraisers, donations, and adoption fees are absolutely necessary to keep a nonprofit organization operational. Unfortunately, for many, these fund sources aren't enough.
And if you feel like your organization is among the shelters and rescues that are often struggling to keep themselves afloat financially, this online pet pharmacy might just be able to help you out.
Have you heard of Pet Rescue Rx? It's a virtual pet pharmacy founded by Dr. Glenn Buckley that donates 100% of their profits to animal shelters, rescues, and even rehabilitation facilities!
How it works is customers that purchase medications from Pet Rescue Rx will get to choose the animal welfare organization that they want to donate the profits to. Awesome idea, right?
More About Pet Rescue Rx
Pet Rescue Rx is a "pets before profits" pharmacy that prides itself to be the only pet pharmacy that donates 100% of its net profits to registered 501(c)(3) animal welfare organizations. 

The founder, Dr. Glenn Buckley, started the company to support animal shelters and rescues and provide them with a more sustainable way to earn extra funds.
By empowering organizations like you to continue saving lives, he aims to reduce euthanasia rates, and through spay and neuter programs, pet overpopulation as well.
If you're wondering whether or not they're licensed, yes they are! They're located in New York and licensed to sell and ship medications to various states.
What Does Pet Rescue Rx Offer?
Pet Rescue Rx offers a wide variety of pet medications and products and is certified by the NABP (National Association of Boards of Pharmacy).
From prescription and non-prescription pet medications…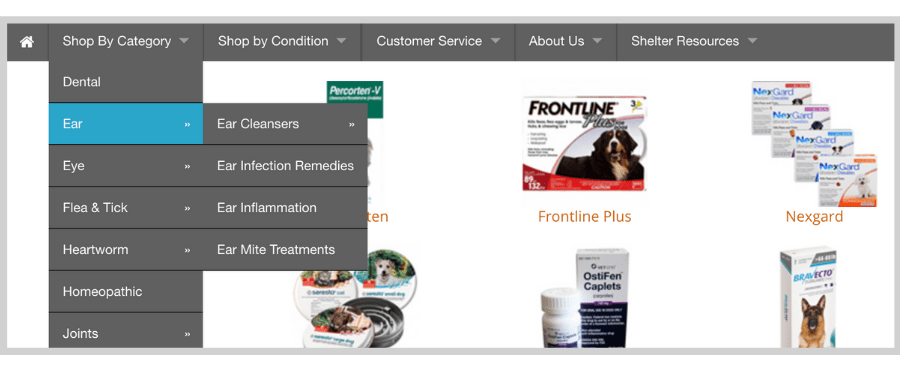 …to medical supplies, you'll be able to purchase it from there.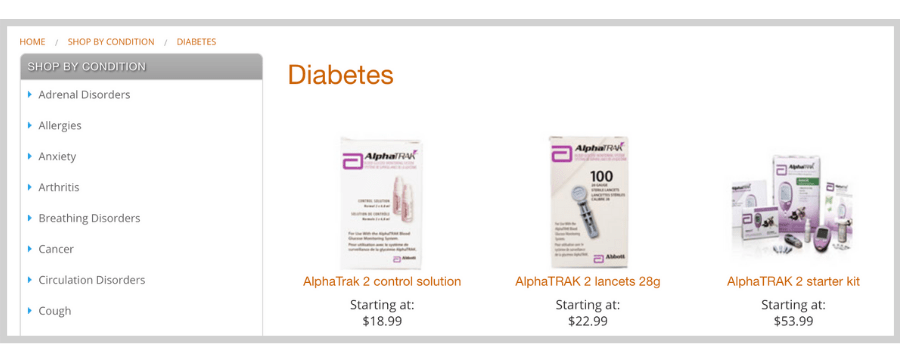 They give you the option to shop by medication category or medical condition, which makes it much more convenient to find the product you're looking for.
You may also be glad to know that if you buy medications for your rescues, Pet Rescue Rx allows you to choose your own organization as the recipient for your payment.
So you'll basically just get your money back! How awesome is that, right?
How to Create an Account on Pet Rescue Rx
If you're planning to start purchasing your medications from Pet Rescue Rx, you'll need to create an account. We walk you through the process below:
Step 1: Go to My Account 
You'll find it at the upper right-hand corner.
Step 2: Click Create An Account
Step 3: Enter your email address and password
After entering your email address and password, go ahead and click Continue.
Step 4: Provide your contact information
Then, click the Update button located at the bottom.

After doing so, you'll be able to see the information you just provided and make edits if necessary.

How to Register Your Organization 
To get yourselves registered and start receiving donations from your supporters through Pet Rescue Rx, simply follow these instructions:
Step 1: Fill out the registration form
You can download it here.
Step 2: Prepare a copy of the first page of your IRS Determination letter
Make sure that it's in .jpeg or pdf format.

Step 3: Email both requirements to customerservice@petrescuerx.com
How Do You Increase Your Donations?
Of course, the best way to increase the donations you receive is to spread the word about Pet Rescue Rx!
Tell your volunteers and supporters about it and let them know that they can actually help your organization just by choosing to purchase their pet's medications and medical supplies from there.
When you post about Pet Rescue Rx on your social media channels, don't forget to include a link to their website to make it easy for your followers to check it out!
Click here to register your organization on Pet Rescue Rx today!