Have you ever entered a shelter and noticed a dog cowering at the back of their kennel, attempting to make themselves as inconspicuous as possible? Shyness, fear, and trauma are reasons they do that. Learning how to deepen your relationship with animals is definitely the best way to go about it if you want to earn their trust and make them comfortable.
That is the area and expertise of The Human-Animal Connection. A non-profit organization that aspires to bring humans and animals together! They work with groups and individuals using several natural healing and holistic methods to deepen the connection between humans and animals.
How can they do that exactly? Read to know!
The Idea Behind The Human-Animal Connection
The Human-Animal Connection was the brainchild of one Genie Joseph. She has military work background and was best known for creating The Act Resilient Method, a project recognized by former President Obama.
It was an effective program that utilized improv comedy, expressive art, and laughter to cope with trauma, handle stress, and reduce the symptoms of PTSD in Service members.
Genie introduced therapy animals into the program at one point, which garnered tremendous success. This served as one gateway to the creation of The Human-Animal Connection.
Another driving force was Oscar. Her shelter dog that Genie lovingly dubbed as a 'Prisoner of War.' Despite having a terrible history and background, Oscar retained a gentle and genuinely good soul that readily helped humans cope with their trauma and stress.
According to Genie, the premise of The Human-Animal Connection is,
"We work with the shy and traumatized animals that don't have a good chance of adoption because they don't show well."
The Human-Animal Connection uses a method of healing based on 33 principles that serve as the guide to discovering and learning about respecting animal wisdom and understanding their feelings and emotions.
"Many of the animals in the shelter environment have been in some way traumatized or frightened badly."
Helping Traumatized Animals With Love: The Human-Animal Connection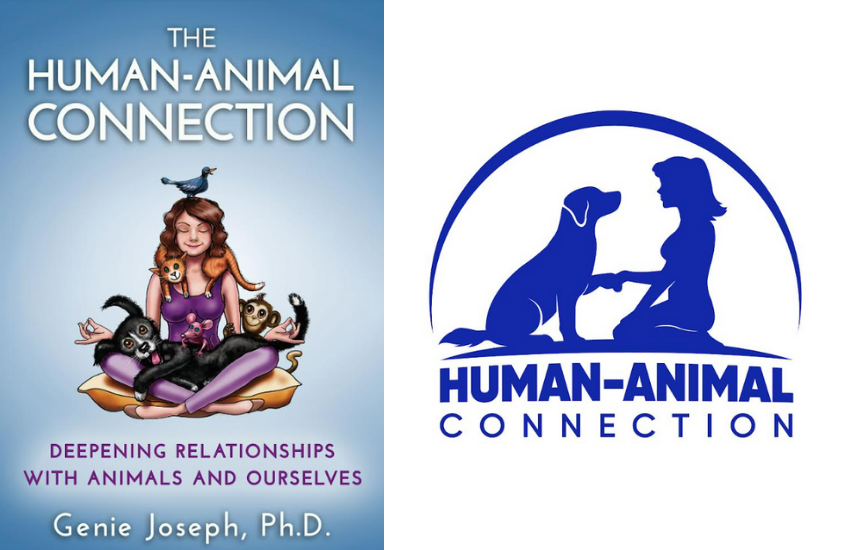 As Genie proudly stated,
"Our goal is to change the way humanity relates to animals."
The Human-Animal Connection aims to help animals feel safe. They utilize an approach that can help restore the nervous system of the animals to the baseline of safety and comfort.
The organization's mission is to assist in helping animals express their true selves and personalities. They help animals earn back their confidence and trust in humans. In turn, they then help humans learn more about improving and deepening their relationship with animals.
The non-profit truly believes that the key is recognizing that animals have an interior life. Such as emotions, feelings, opinions, and thoughts. They want to help shelters attend to animals' emotional and social issues.
For now, the organization offers Zoom classes, in-person training, and Flagship programs to help shelters, groups, and individuals with their journeys to understanding animals.
You can find more about their services on their official website. If you want to receive updates and reminders of their Zoom classes and other services, you can subscribe to their Newsletter.
Other than that, The Human-Animal Connection also accepts donations and volunteers. These are both crucial in helping them continue their services and programs.
Finally, Genie has published a book entitled The Human-Animal Connection. In case you want to learn more about the method they use in the organization in more depth and information. You can easily find and purchase it on Amazon.