It can be a challenge to find sending or receiving partners, especially if you're already preoccupied with other rescue-related matters.
But that's exactly why we developed a more convenient way for organizations like you to find partners on Doobert.
From finding organizations to work with, to setting up email alerts for specific animal profiles, Doobert has you covered!
How to Find Partner Organizations
Step 1: Go to the Partners tab

Step 2: Click Partners then select Find partners
If you already have an organization in mind, you can simply enter their name. 

To locate non-Doobert organizations, make sure to click the toggle switch button.

Another way to find partners is to provide your location and the types of animals that you're able to transfer out or take in.

If you can't find the animal you're looking for, click on the toggle switch beside More to show more options.
Next, click Search.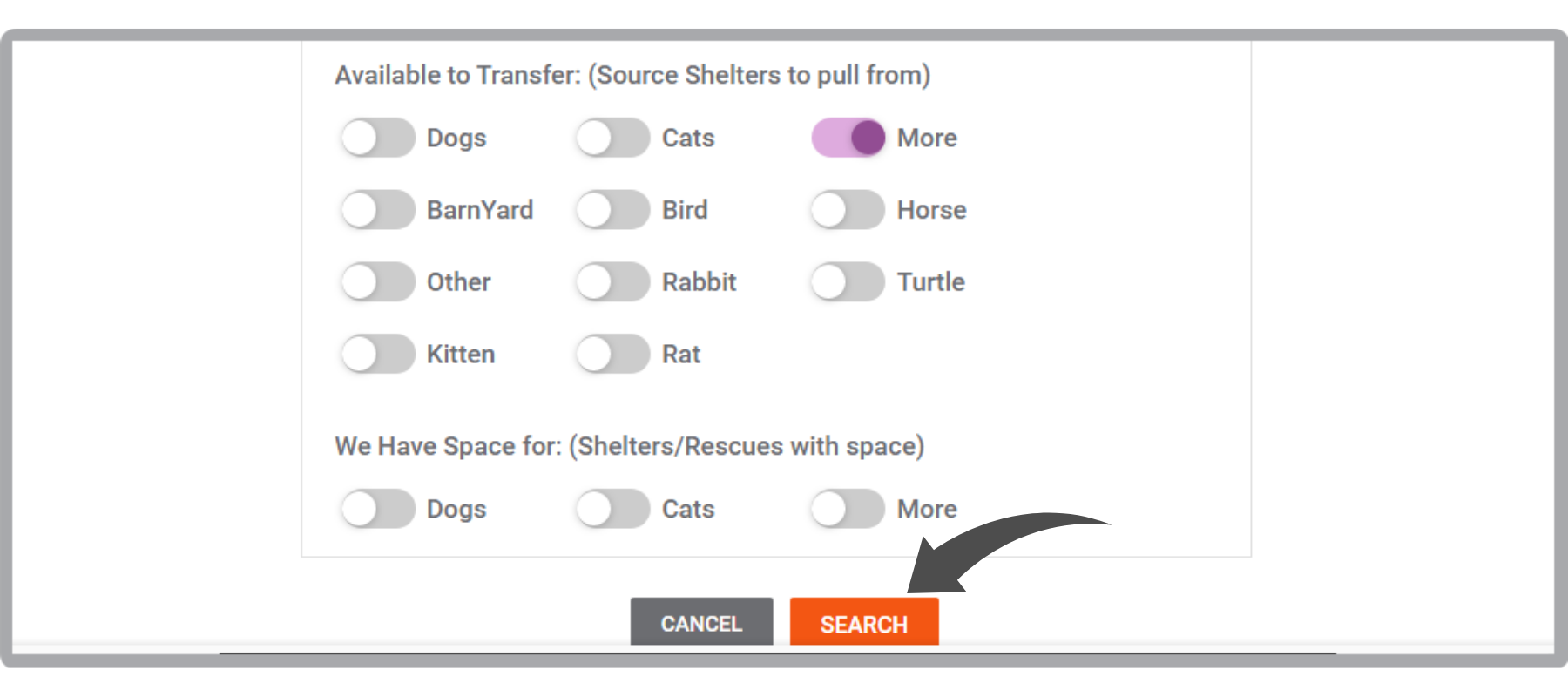 You can choose to view your search results as a grid or on Doobert's supply and demand map once you're logged in.

On the grid view, click on the Add Partner button to add an organization to your list of partners.
Same thing with the supply and demand map. You'll find an Add Partner button on the dialog box displaying the organization's pin information.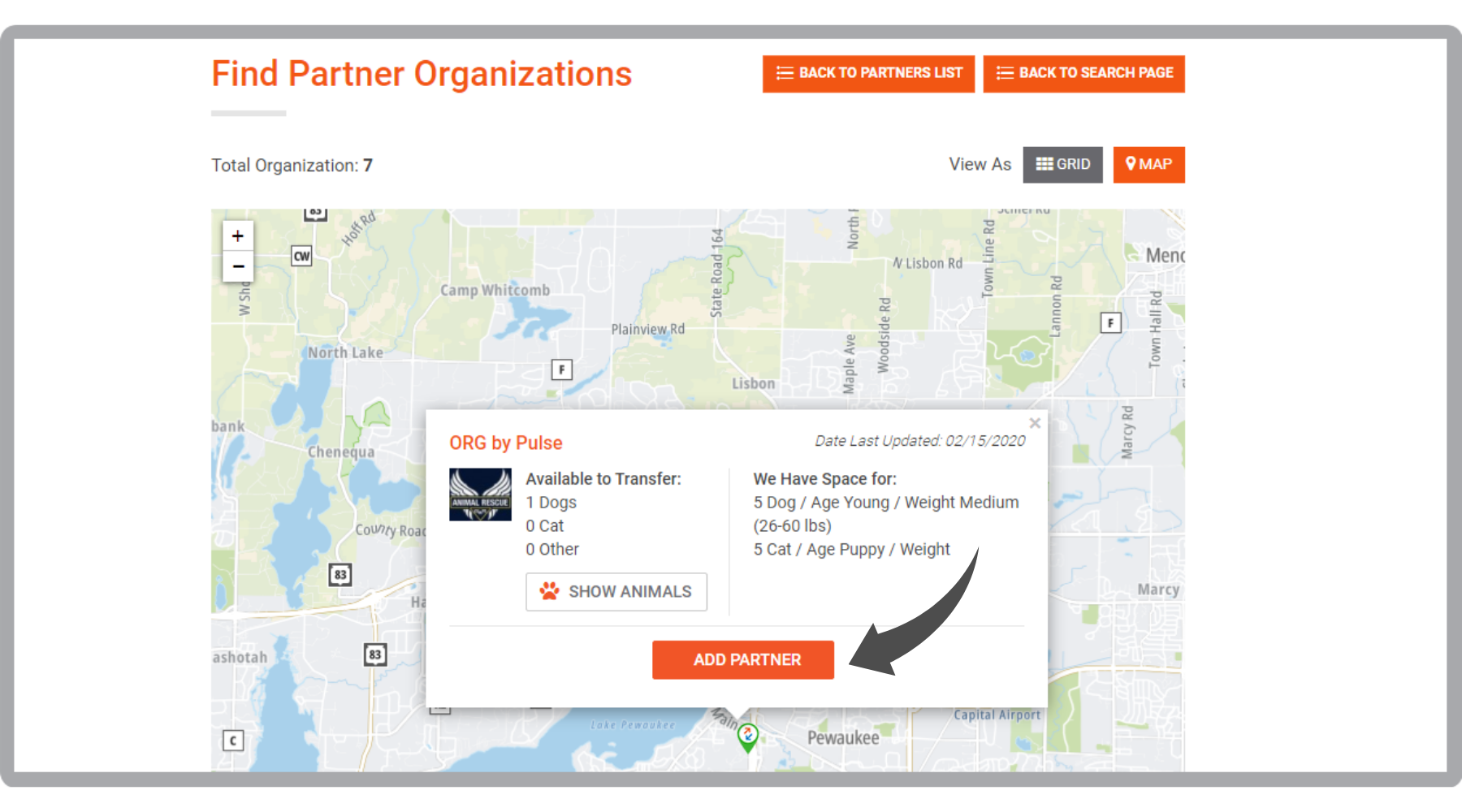 Managing Your List of Partners
Here's how you can view your list of partners and their available animals, as well as the items they're looking for or offering to give to other organizations.
Step 1: Go to the Partners tab
Step 2: Click View our partner list

Once you've done that, you'll see your list of partners and be able to view their available animals.

You can also click on the icon next to the Show Available Animals button to see the items that your partners are looking for or offering.

You'll easily be able to contact them if you're willing to provide what they need or request the items that they've listed as "Offering".

Have questions or new feature suggestions?
Let us know in the comments or send us a message at support@doobert.com!