Having an overflow of fosters is great but that also leaves your animal shelter or rescue with the challenge of having to manage multiple people. You may find yourself constantly buried in emails, texts, and maybe even Facebook messages from fosters asking for help with pet supplies or advice on pet care concerns.
To help you manage your fosters more efficiently, we've created Fosterspace, a foster management tool that provides you with everything you need to run a successful foster program.
Fosterspace is equipped with a foster support ticketing system which is designed to make it super easy for you to address the needs of your fosters and allow your fosters to quickly bring their concerns to your attention.
Foster volunteers simply open up a support ticket on their Volunteer dashboard, then Fosterspace will automatically organize those tickets according to urgency and remove the ones that you've already responded to.
What's A Support Ticket?
A support ticket is basically a term used to describe a service request sent by a customer to a support team. When customers have problems, they open up a ticket. Service representatives then help customers resolve these problems by responding to the ticket.
Fosterspace tickets work under the same principle. Your fosters simply create a ticket then your organization addresses it.
A support ticketing system is an efficient way for your fosters to ask for pet-related information or assistance. Not only does it allow you to better support your fosters but it also helps you keep track of important details, like the names of your fosters, the foster pet they're taking care of, and the date and time that the issue was raised.
If you're ready to learn how the Fosterspace ticketing system works, read on and we'll walk you through it!
How to Create A Ticket As An Organization
Foster volunteers can click on the Fosterspace tab on their Volunteer dashboard to create a ticket (we've added the guide for volunteers below this section), but organizations may also open up tickets on their Fosterspace dashboard.
Step 1: Click Fosterspace then Dashboard

Step 2: In the Tickets quadrant, click on the plus icon

Step 3: Enter the necessary information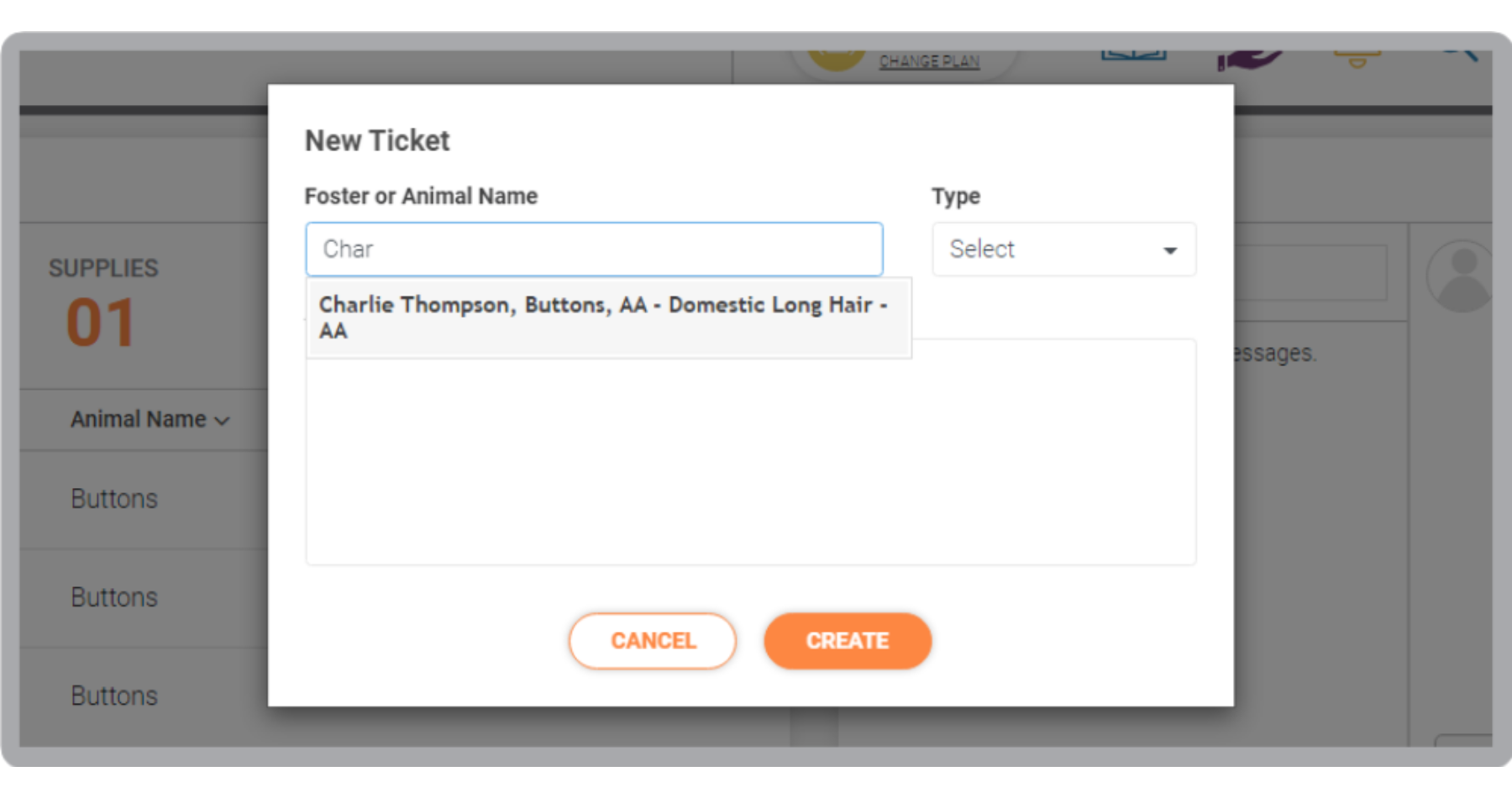 After that, select the appropriate ticket type.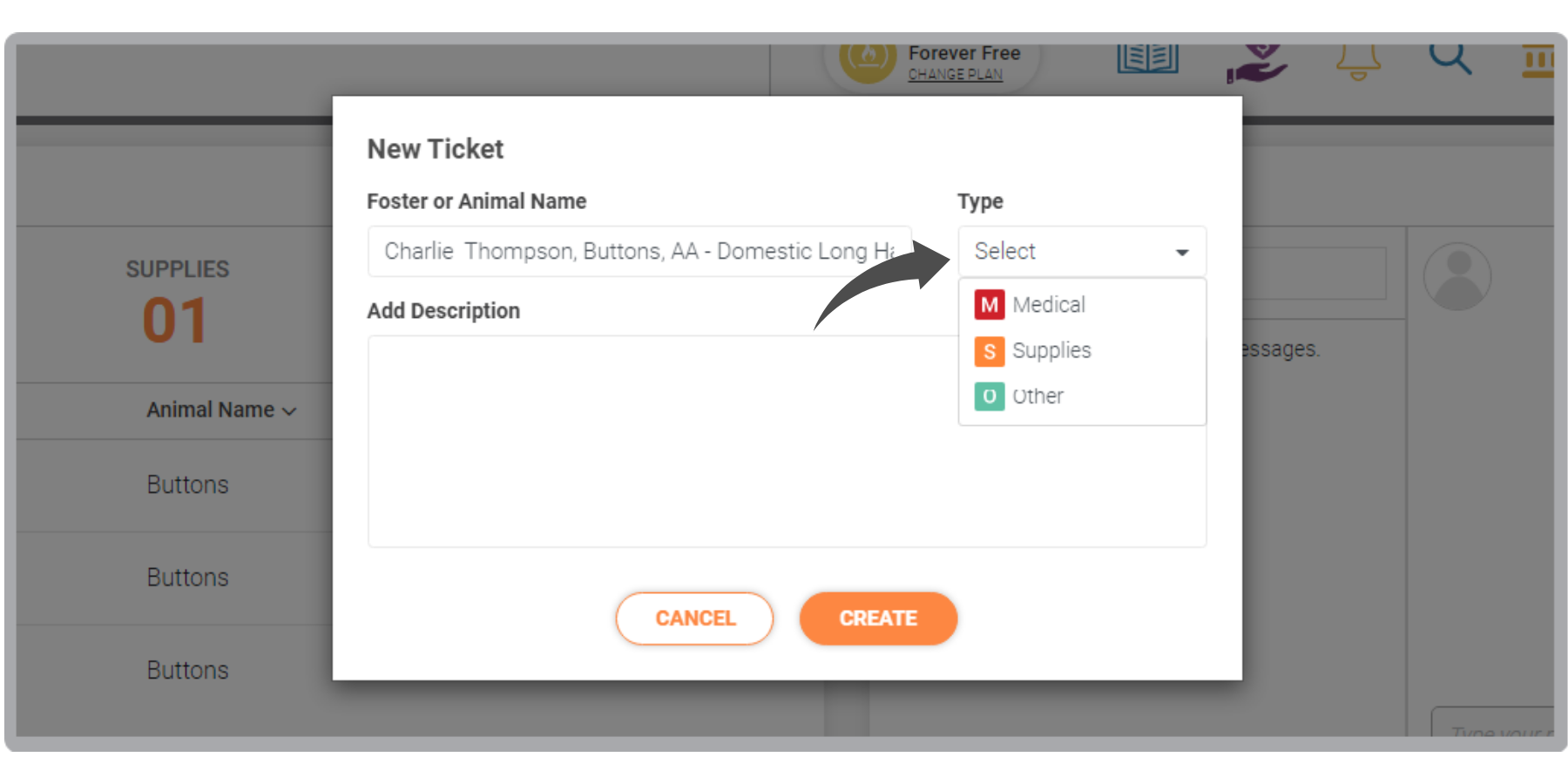 Lastly, add in your message and click Create.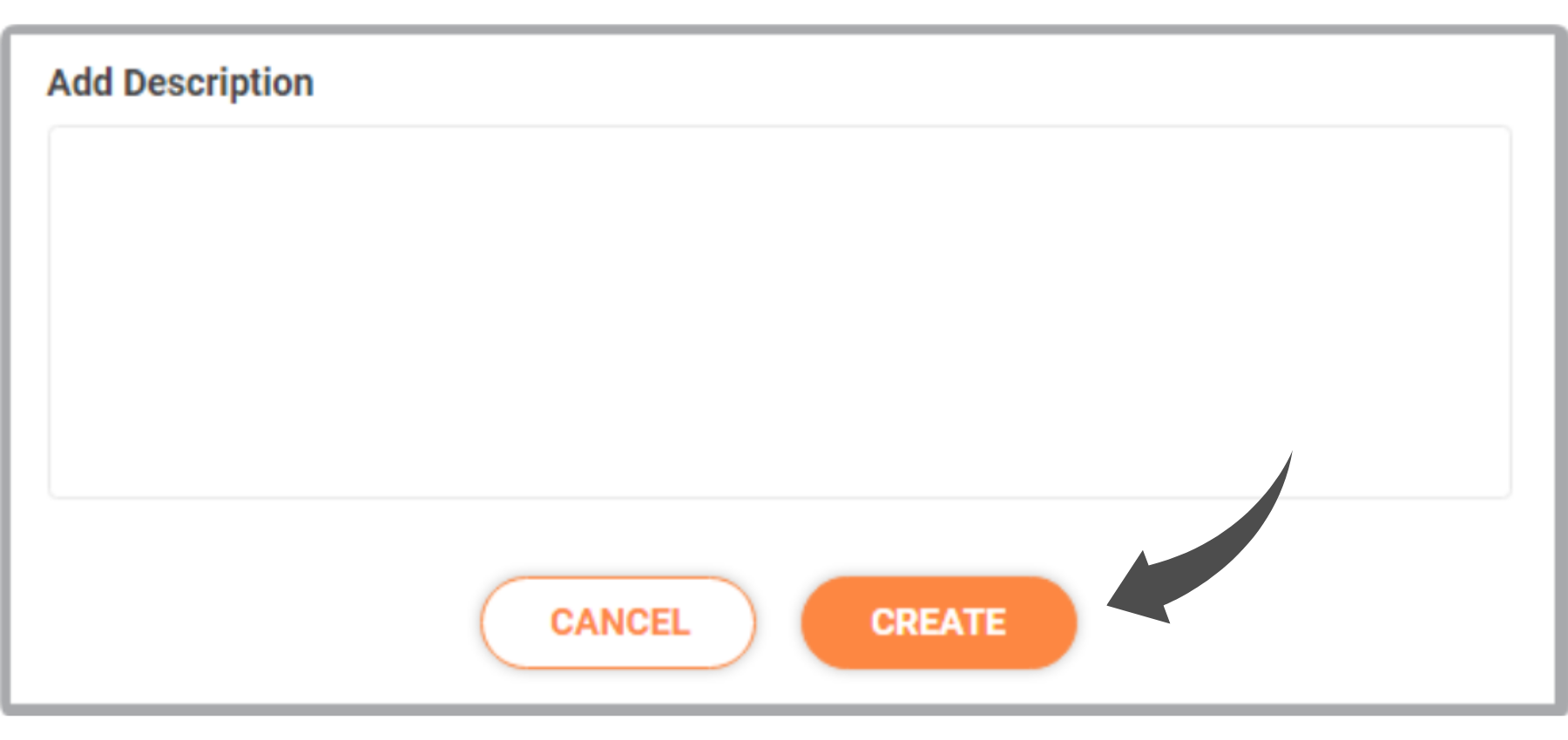 How to Create A Ticket As A Volunteer
Step 1: Click the Fosterspace tab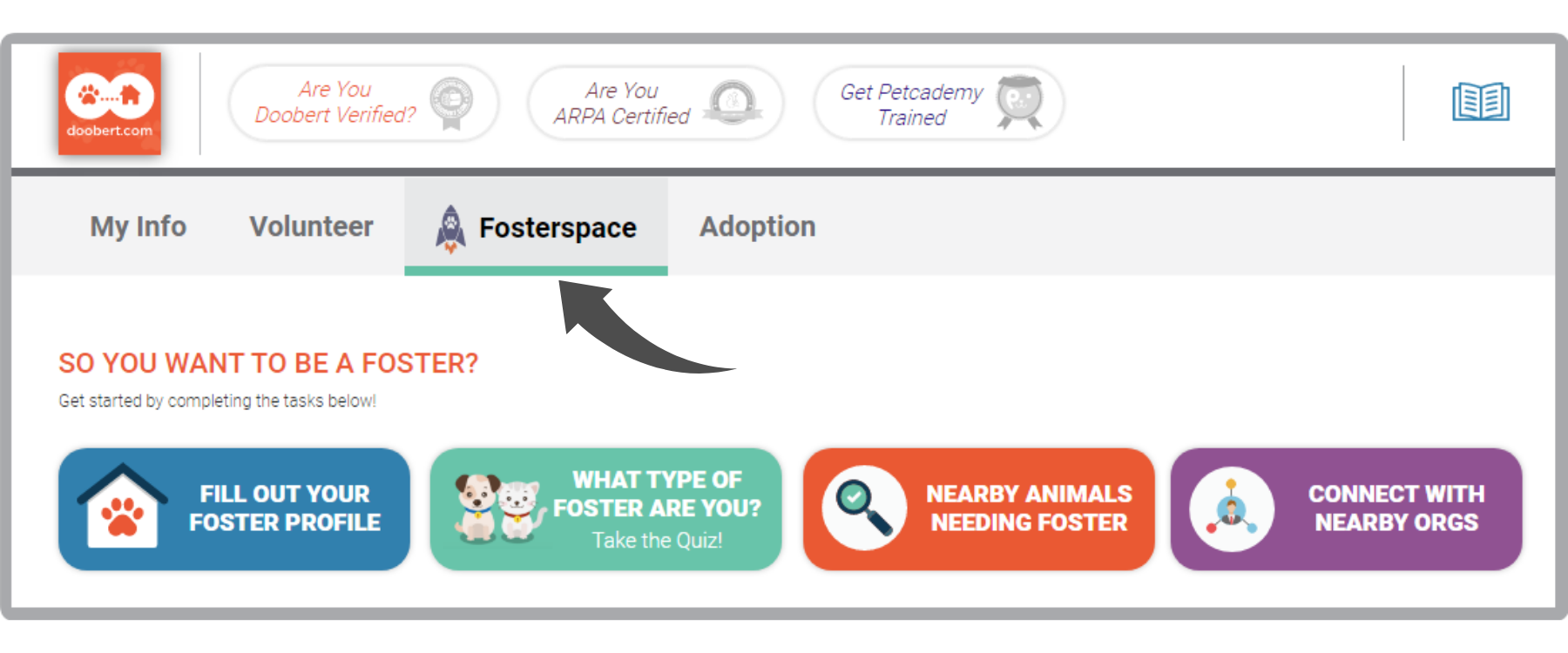 Step 2: Click the Send A Ticket icon
Step 3: Enter the necessary information and click Send
How to Respond to A Ticket (for Organizations)
All created tickets are automatically organized. Medical tickets (red) are prioritized and appear at the top, followed by supplies (orange), then tickets for other concerns (green).
Step 1: To open a ticket, click on the eye icon.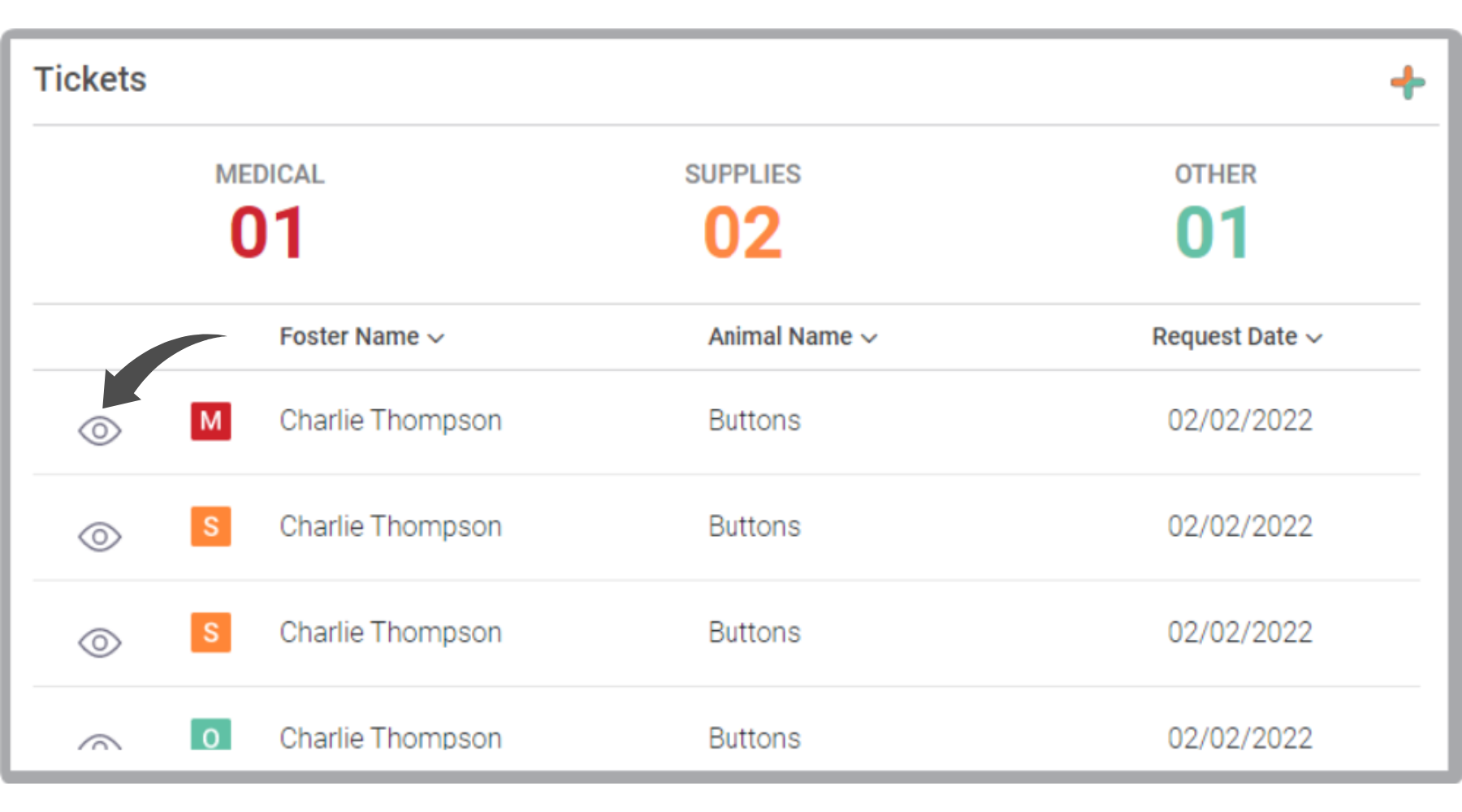 Upon opening the ticket, you'll see the name of the foster who sent it and the pet they're fostering, the date and time when the ticket was sent, and the foster's message.
Step 2: Type in your response and hit Reply
Once you reply to the ticket, it will disappear from the list until the foster replies. If you hit Cancel before sending a reply, the ticket will remain on the list.

Pretty easy to use, right? Do you see your organization using this feature? We certainly hope you do!  You'll be able to cut down on sending back and forth emails and save yourself from getting lost in a sea of conversation threads!
This is just one of Fosterspace's many features.