Are you an animal lover looking to make a positive impact on animals' lives? Why not try to volunteer for animals?
Here are the important things that you will need to know before venturing out as an animal shelter volunteer.
What do animal volunteers do?
Among all types of people, animal volunteers are a special group of individuals who give animals the things that they need most: hands-on care, personal attention, and love.
As one of the backbones of animal welfare organizations, animal volunteers help animals lead fulfilling lives despite the (most likely dire) situation that the animals are in.
They donate their free time, abilities, and energy to animal welfare causes and organizations like animal shelters, sanctuaries, and wildlife rescue groups in exchange for the sense of satisfaction they feel from being able to help make animals' lives better.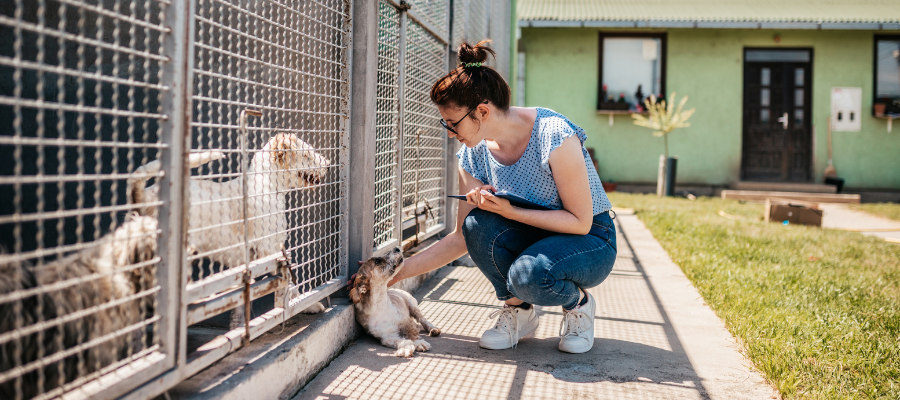 People volunteer for many reasons. However, volunteering is not for the faint-hearted.
Just like with volunteering in general, you must have the dedication, commitment, and passion to become an animal volunteer selflessly even with the lack of financial compensation.
After all, volunteering means you are giving part of yourself that you can possibly never get back.
At what age can you start volunteering for animals?
The answer to this question usually depends on the animal welfare organization that you want to work with.
Some organizations accept twelve-year-olds, so long as they are accompanied by an adult sponsor volunteer who may or may not be their parent or guardian. On the other hand, there are also organizations that welcome volunteers who, at the young age of 10, already know that they want to make a difference in the lives of animals.
Nonetheless, take note that most animal welfare groups accept volunteers who are at least 16 years of age.
If you are planning to start volunteering for animals, it is best that you ask your preferred local shelter or rescue group what their minimum age requirement is for volunteers.
The responsibilities of an animal volunteer
You might be under the impression that animal volunteer work is all about walking dogs, having one-on-one face time with animals, or holding fund drives.
However, it's actually more than that. Below are just some of the responsibilities that you can expect to partake in when you become a volunteer for animals:
Cleaning animal enclosures to ensure animals' health and hygiene

Taking photos of pets for marketing purposes

Doing general administrative tasks, such as printing documents, organizing files

Fostering animals whenever necessary

Being hands-on in modifying animal behavior and training them

Showing animals to potential adopters

Organizing a community outreach or guided tours

Transporting animals to clinics for veterinary care

Polishing and dusting the area

Doing yard work and landscaping

General housekeeping duties, such as mopping and doing the laundry
Volunteering checklist: How to become a volunteer for animals
With plenty of volunteer opportunities near you, you may be eager to start volunteering for animals right away. However, there are actually a lot of things that you still need to prepare before you can lend a hand to animals in need.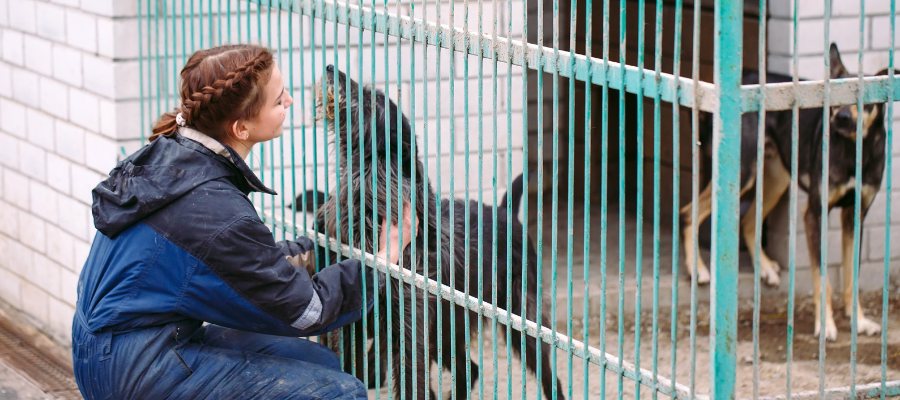 Procedures may differ for organizations, but the following list comprises some of the basics:
1. Research what are the requirements for and responsibilities of a volunteer for animals.
As a volunteer-wannabe, you need to make sure that you meet the requirements of the animal welfare group and that you can fulfill the responsibilities that they will ask you to do.
2. Fill out a volunteer application.
One of the initial steps towards becoming an animal shelter volunteer is filling out an application form.
You can get these forms either online or at the office of the volunteer organization.
It is advisable that you carefully read through the form when filling it out. This is important since it includes sections involving the organization's requirements, waivers of liability, and codes of conduct that you will need to be aware of.
3. Complete a background check.
Some organizations may require you to complete a background check. This can take a while and may even need you to shell out an additional fee. Our suggestion is that you ask the animal welfare group what their policies are regarding this matter.
4. Pay the fees for animal volunteering.
This part would depend on the animal volunteer organization that you will want to work with.
Domestic groups may ask you to cover the costs of training and supplies. On the other hand, international organizations may require you to cover higher fees for room, board, training, and even extracurricular activities.
5. Attend a volunteer orientation or training.
The majority of organizations require animal volunteers to join an orientation or training session.
At this stage, the orientation serves as your introduction to the organization, their services, and their policies.
This helps prepare volunteers for what they can do to help out as best as they can.
Other important things to know before becoming a volunteer for animals
Animal welfare organizations may have set a schedule for individuals who will want to volunteer for them. They usually also require volunteers to meet a weekly minimum number of hours to volunteer.

Although the animal population in shelters is usually made up of cats and dogs, there are some shelters that take in other types like rats, birds, mice, snakes, and rabbits. Be sure to ask which ones they expect you to assist if you are allergic or averse to certain types.

You may be asked to volunteer in indoor or outdoor areas. So, it may help to stay on top of weather conditions in your locale.

Some animal welfare facilities have no accident and injury policy in place. Since you may be volunteering at your own risk, it is recommended that you ask about it beforehand if this is a major concern.

Not every animal in the organization or shelter is used to the environment. Make it a point to ask an employee first for assistance if you are not sure which animal is relatively safe to approach.
Want to start volunteering? Doobert can help!
Becoming a volunteer for animals is a great way to get started if your goal is to make an impact on the lives of animals. If you're having a hard time finding volunteering opportunities, we can help!
On Doobert, you choose how you want to get involved and you have total control over your volunteering schedule! Whether you want to be a transporter, foster, pet photographer, or even a virtual volunteer, we make it easy for you to connect with organizations and get involved. Sign up on Doobert today!