It is undeniable that one of the worst parts of being a pet owner is facing a medical emergency during the woe hours of the night or morning! Not knowing what is wrong with them or how to help them will make you panic. The fact that the local vet clinic is closed is not helping your case. Fortunately, veterinary telehealth services are now available to deal with these emergencies!
Introducing Hello Ralphie — an online veterinary telehealth platform and app with a perk! It provides online and easy access to licensed veterinarians! Through it, you can now talk to an expert via text, call, or even video chat to gain real-time veterinary advice! To know more, continue reading!
Inspired By The Cat, Named After The Dog: Hello Ralphie
Felicity Johnson, the founder of Hello Ralphie, is passionate about her love for animals, which gave her enough drive to pursue a business idea that involves helping fellow pet owners. The inspiration behind the platform is her cat, Tiffany, who was diagnosed with cancer at age 14.
Fortunately for Felicity, her job allowed her to work remotely, so she could be there for her cat as she went through the regular checkups and veterinary care. Surprisingly, the real challenge was bringing her to the vet since she hated it.
During the treatment journey, Felicity contacted her vet, constantly asking questions like whether she should bring the cat in or if there was anything she could do for her. Working at home helped her be present throughout.
"Many people, especially pre-COVID, didn't necessarily have that flexibility."
Felicity realized that while in-person vet visits are necessary, some care is available outside the clinic and at home. Through that idea, she built Hello Ralphie, which she named after her dog, Ralphie, who now holds the position of CFO (Chief Fetch Officer). Felicity wanted to involve both her pets in her business journey. 
"I decided to build Hello Ralphie to help others navigate that difficult situation."
Connect Instantly With Licensed Veterinarians With This Platform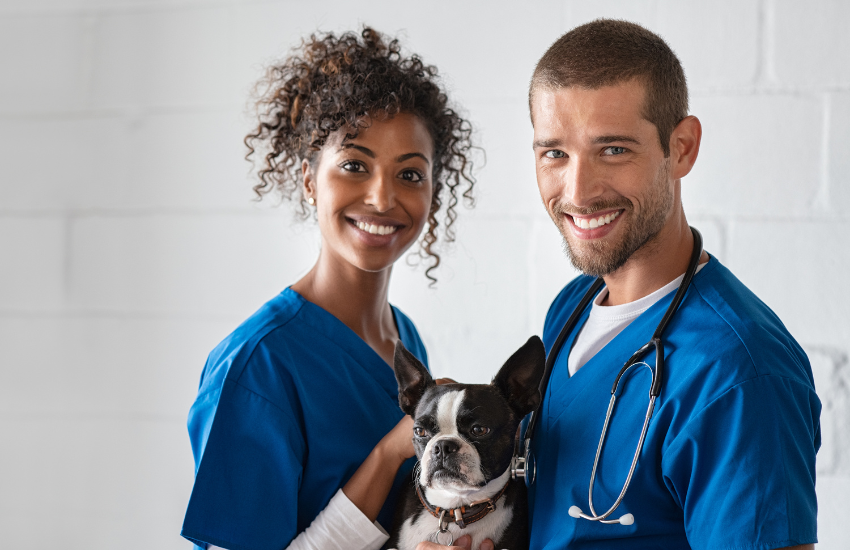 Hello Ralphie is a platform that aims to connect pet parents with licensed veterinarians for video and call appointments. They work with various vet clinics and pet brands to extend their services to telehealth entirely powered by Hello Ralphie.
With the platform, pet owners can now book online appointments to speak with a trusted vet, eliminating the need to do any in-person visits.
"We're trying to help vet clinics make life a little bit sustainable for their veterinary staff."
Through Hello Ralphie, pet parents can now have instant access to expert veterinary advice! These professionals can guide you on taking the next best steps regarding your pet's health — whether that be giving them certain medications or rushing them to the ER for urgent care.
Hello Ralphie is also now in partnership with reliable and hardworking animal welfare organizations aimed at helping less fortunate animals find new homes.
"The idea here is how can we help new pet parents once they've adopted a pet handle behavioral challenges and hopefully ideally prevent returns for newly adopted pets."
The platform also offers telemedicine appointments, though only in certain states where it is legally allowed. These appointments involve diagnosis and prescription from a licensed vet. Only some states allow this procedure. Therefore, ensure that you read the regulations regarding telemedicine in the state you are from.
If you're interested in the services offered by Hello Ralphie, be sure to check out their official website. There, you can easily book an appointment or purchase bundles. You may also download the app at Apple App Store!