If you're a dog parent, you probably have many things going on, especially in regard to taking care of your beloved pet. There's dog training, toys, healthcare, daily activities, and diet – not to mention just wanting to give them the best as it is what they deserve.
Fortunately, pet parenting has been made easier over the years! Various apps are now available to help you keep track of everything! From helpful pet care services to ensuring they are thoroughly entertained – Apps like Dogiz now exist to make all these accessible!
Track Your Dog's Health With The Dogiz App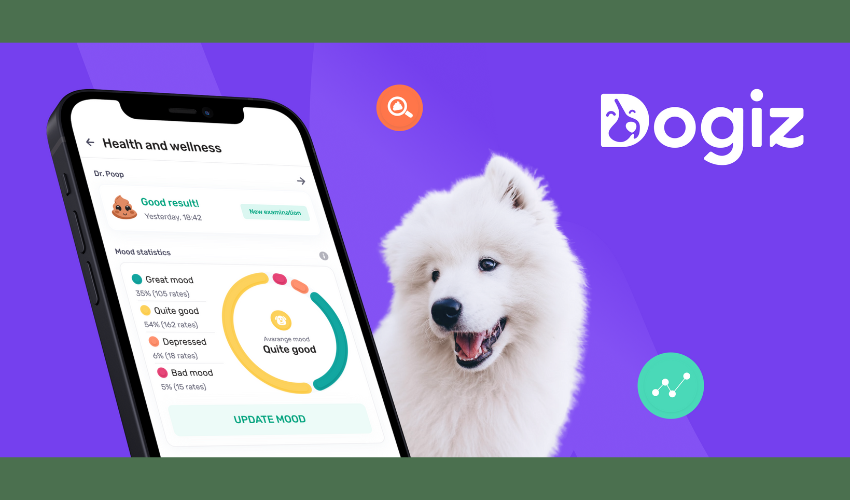 Dogiz is an app that is built to help pet owners gain a better understanding of their dog's health. It uses a unique algorithm that can help you take care of your furry best friend! This dog app aims to empower dog parents with the knowledge they need to make better educational decisions for their pets. 
According to Danny Djanogly, co-founder of Dogiz, 
"Dogiz started more as a platform for professional pet care services."
The app mainly started as a booking platform that allows pet owners to find and book professional dog walkers near their area. The booking is made directly in the app, and the owner can receive real-time updates. 
 "And now the Dogiz app is an entirely different platform. There's a much more AI-driven approach around the health and wellness of your pet."
The app also didn't settle with being just a booking service. It developed and advanced further. Currently, Dogiz has various unique features that make it truly stand out from other dog apps. 
Make Use Of All The Amazing Dog App Features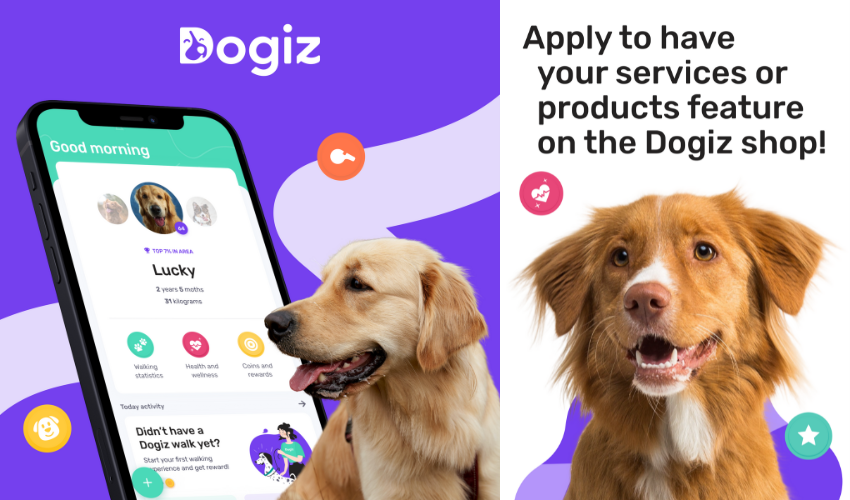 One of Dogiz's main features is the well-known 'Dr. Poop'. This feature enables pet owners to check for gastro issues and problems. You can use this feature by sending a picture of your dog's poop to the app. The dog app's AI doctor will analyze it. By doing this, you will gain insight into your dog's health and see if there is a need to consult a vet. 
Aside from this, Dogiz also has a Fitness Tracker you can use to keep yourself and your dog physically active! Additionally, the app has in-app challenges that offer rewards once accomplished. You can win Dogiz coins which you can utilize to earn discounts on certain products on the app's store! 
With the app, you can monitor your pet's health, stay on top of their activities, and earn Dogiz coins along the way! You can spend the coins on the Dogiz shop on products, online vet visits, pet care services, and more! 
"For now, you can still globally track your pet's health."
Pet parenting can be challenging, especially with the number of things you need to keep track of. Fortunately, Dogiz is here to help make it more manageable! Download the app now and let them do all the hard work for you!
Dogiz is available in Google Play Store and the App store. You may also visit their official website for more information!