Taking a snap of an adorable photo of your beloved pet to post on social media or hiring a professional photographer to take pictures you can hang on your wall are probably the most common uses of pet photography. However, did you know it also has more philanthropic and charitable benefits?
Carol Arscott uses pet photography to volunteer and snap pictures of rescues to give them a better and higher chance of getting adopted! Though, she does more than photograph local shelter animals.
Behind The Lens: Carol Arscott Photography
Carol Arscott is a professional photographer specializing in taking pet and family pictures and portraits. The story behind how she became a volunteer pet photographer for local rescues is inspiring and heartwarming.
It started when she was helping her son look for a community service activity for his graduation requirement. They decided to take and foster a cat from a shelter as her son was fond of cats. She came with her son to the shelter and brought her camera, hoping to capture precious memories.
What Carol did not expect was to form a strong and passionate dream that day.  
She combined her love for animals and her desire to help rescue animals together. Visiting the rescue opened her eyes to a new opportunity. She instantly figured out how to use pet photography to help rescue animals.
Carol realized that rescues tend to capture pictures of the animals as soon as they are presentable after coming in. They bathe and feed them, then take the photo to post on their page or use on their files. Learning this, Carol saw a problem.
"They are terrified, and it shows in the picture."
Being uprooted from where they were and handled by unfamiliar people, then transported to a place they don't know — those can undoubtedly spark fear in the hearts of these animals. There is also the matter of the circumstances or situation they came from.
The result is a picture of a scared animal, which can lower their chances of adoption. Carol wanted to change that.
"Basically, I want people to look at those animals and be able to imagine having them in their lives. Not see a scared animal in the corner of their cage but see a confident animal that's going to be their new family member or best friend."
Making A Difference With Pet Photography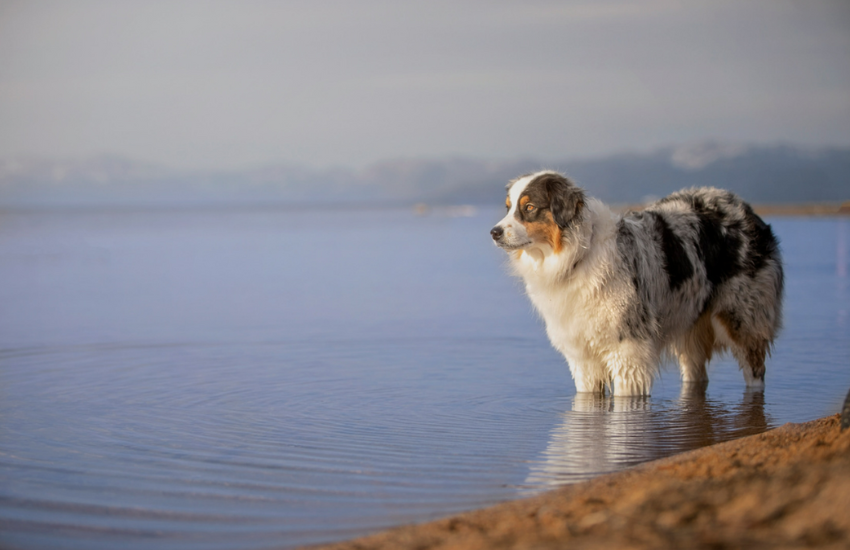 Carol offers her professional photography services to rescues and shelters. It has been proven that after using her higher and better quality animal photos, the adoption rate of the rescues she helped skyrocketed. At that, Carol knew that she was doing something right.
Aside from her professional pet photography sessions, Carol also offers virtual photography now. It is the service where she assists and provides guidance to the client on how to take a good pet photo. Using a specific app, Carol will give instructions to the client on the subject placement, lighting, and more!
"It's going to open more doors to helping rescues."
Aside from these, Carol also teams up with DGVRR or the Delaware Valley Golden Retriever Rescue to work on a fundraising project. She created a coffee table book featuring 30-50 rescue dogs, with each pet having a two-page spread.
Carol will charge a session fee to the adopter and donate 100% of it to rescue shelters. They will present the book at a big gala fundraiser and will also officially sell them to collect more money for donations. You can check out this coffee table book here!
She also revealed that she plans on making courses for photographers who want to do that same thing. She will soon offer one-on-one coaching sessions to help them get their first book project!
If you are interested in booking Carol's pet photography services, check her official website to book a consultation. There, you will see the packages she offers and their prices!