Rehoming your dog or cat is more popular than it's ever been
It seems that the animal rescue world is a buzz with a new concept called rehoming.  What's rehoming you might ask? It's when a pet owner needs to find a new forever home for their cat or dog and instead of going to surrender the animal at their local animal shelter, they instead rehome the animal to find them a new place to crash on the couch.  
Why is rehoming more popular these days?
The logical question to ask is what has changed in the last few years to make rehoming more of a mainstay and socially acceptable thing to do.  All of the major pet adoption websites feature it, and there is even an uptick of animal shelters and rescues across the country embracing the concept.  
Rehoming isn't a new concept, and people have been rehoming their animals for many years but there's a few key reasons why the trend is suddenly being thrust into the spotlight.  
Technology is bringing rehoming to a browser near you
So many things are being disrupted by technology these days and rehoming is another one you can add to the list.  What started as a trend on Craigslist.com when people started posting for new homes for their pets, has evolved into mainstream platforms like PetFinder, Adopt a pet and many others supporting the concept.

Rehome.adoptapet.com is by far the leader in the space and was professionally developed with generous support from Maddie's Fund.  The crew at Adopt.a.Pet.com spent over a year putting their expertise to work to ensure a safe platform that facilitated the matching of loving pet owners with those looking for a new family member.  Technology continues to evolve to make the matching process even easier so you can find the best home for your favorite furry friends.
It is more acceptable to rehome your animal without being shunned

Unfortunately, the idea of rehoming has been taboo for far too long.  People that needed to find a new home for their dog or cat were afraid to ask around and post their animal to raise awareness for fear that they would be criticized, shunned or called out for not being a good pet parent.  For whatever reason, some people choose to judge others and they seem to pass judgment without knowing all of the facts and reasons behind why someone is looking for a new home for their animal.
Maybe they are moving, or had a life-threatening illness.  Perhaps their job requires them to travel more than expected and they are looking to provide a better life for their pet.  Whatever the reason, more people are accepting of the need to find a new home for an animal and appreciative that the owners are trying to be proactive instead of dropping the animals off at a local animal shelter to make it their problem.
Animal shelters are supporting the effort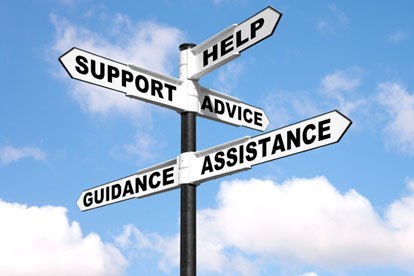 Previously animal shelters wouldn't even suggest rehoming the animal instead focusing on processing the intake and working to find a new home for the animal themselves.  But many more organizations across the country are using the opportunity to encourage potential owner surrenders to seek other options or to act as a temporary foster to their own animal until a suitable forever home can be found.  When all of the animal shelters around the country get behind the idea, it's sure to take off and become more mainstream.
Whatever the reason for needing to rehome your family member, know that there are many resources out there to support you.  Personally, we recommend REHOME by Adopt.a.Pet.com as their platform was built by experts and incorporates best practices that you cannot find anywhere else.  Check it out and let us know what you think!